Andrew Lloyd Webber's Joseph And The Amazing Technicolor Dreamcoat Is Becoming An Amazon Movie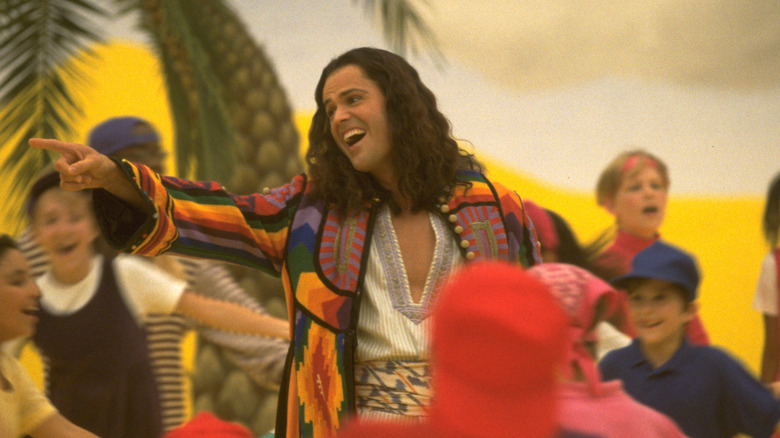 Universal Pictures (UK) Limited
Step aside, Donny Osmond, there's about to be a new king of dreams in town. As reported by Deadline, Amazon Studios is in the early stages of development for a new movie adaptation of Time Rice and Andrew Lloyd Webber's "Joseph and the Amazing Technicolor Dreamcoat." This will be the second adaptation, as Universal Pictures released a direct-to-video movie adaptation of the musical in 1999 starring Osmond in the titular role.
The movie musical will be directed by John M. Chu, whose recent directorial credits are predominantly comprised of musical adaptions — Chu directed Lin-Manuel Miranda's "In the Heights" in 2021 and is currently filming Stephen Schwartz's "Wicked" which, controversially, will be released in two parts in 2024 and 2025, respectively.  
"Joseph" will feature a screenplay penned by Daniel Goldfarb, whose writing credits include "Julia" and "Little Voice," and will be produced by Scott Sanders and Mara Jacobs (SGS Pictures), and Chu and Lance Johnson (Electric Somewhere). Sanders has previously produced for Chu before, as the pair worked together on "In the Heights." 
Benjamin Lowy, Rice, and Lloyd Webber are set to executive produce the project.
Joseph is an eclectic musical about forgiveness and family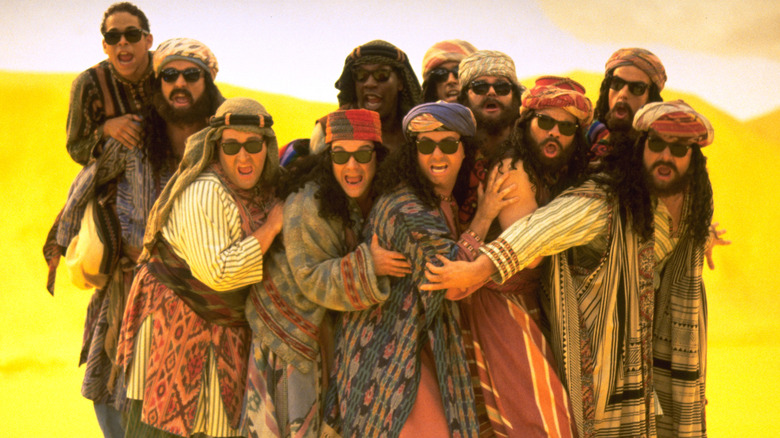 Universal Pictures (UK) Limited
"Joseph and the Amazing Technicolor Dreamcoat" is itself a musical adaptation of the biblical tale of Joseph, whose special favor with his father stirs jealousy from his 11 brothers. The brothers punish Joseph by selling him into slavery, hiding their crime by convincing their father that his favorite son died in a tragic accident. Many years pass and, through a series of misadventures and an unwavering faith in the Christian God, Joseph becomes a powerful ruler in the land of Egypt, second only to the Pharoah. And with his mighty power, he saves his family from a great famine that has plagued the land.
Despite how it may sound, "Joseph" is a light-hearted story about unrelenting forgiveness where simple karma would have sufficed. And each number features a different genre of music, including country ("One More Angel in Heaven"), rock and roll ("Son of the King"), and jazz ("Joseph's Dream"). 
As of this writing, there is no official release date for "Joseph." It's expected that more information will become concrete after John M. Chu finalizes his work on "Wicked." For now, though, it looks like we can take "Joseph" off the list of movie musicals we'll never get to see.