Rare Objects: Katie Holmes Dedicates Film To Daughter Suri Cruise In Tender Way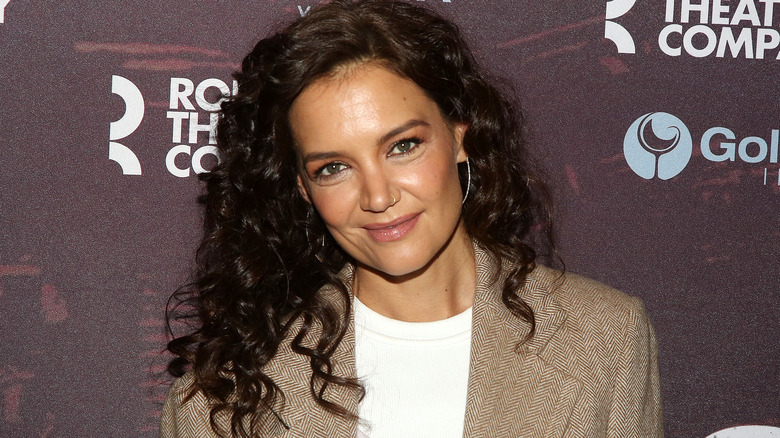 Bruce Glikas/Getty Images
Katie Holmes has seen her star rise in more ways than one since she broke out onto the scene as Joey Potter in "Dawson's Creek." She starred in numerous high-profile films, briefly married Tom Cruise, and is now a writer-director. "Rare Objects" proves she's a multihyphenate threat as she also stars in the movie, and she's making it a family affair by having her daughter with Cruise as part of the proceedings.
Suri Cruise, who's almost 17 years old, receives a very special shoutout at the end of "Rare Objects." After the credits roll for the film, there's the following message: "This film is dedicated to SURI." Additionally, her daughter sings for the film, proving she's her mother's muse in more ways than one. It's abundantly clear that Holmes loves spending as much time as possible with her daughter, and aside from the occasional film credit, she's making sure her daughter has as normal of a life as possible. 
Katie Holmes and Suri Cruise also worked on Alone Together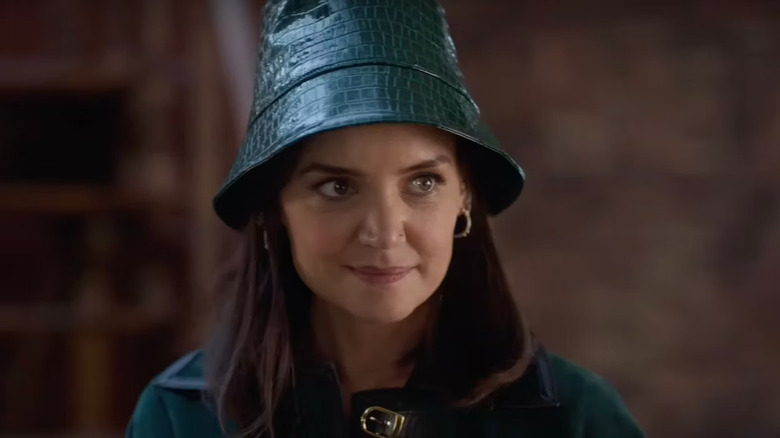 IFC Films
"Alone Together" was Katie Holmes' previous directing effort. It came out in 2022 and also featured Suri Cruise singing as well as having a thank you message in the credits. When speaking with Yahoo! Entertainment, Holmes stated how she always wants the best talent available for her movies, and Cruise is as talented as they come: "She's very, very talented. She said she would do it and she recorded it, and I let her do her thing. That's the way I direct in general: It's like, 'This is what I think we all want — go do your thing.'"
Aside from the occasional singing, Suri Cruise hasn't followed in her parents' footsteps as far as acting yet. On IMDb, her only acting credit is an uncredited role in 2013's "Oblivion," starring her father, Tom Cruise. If rumors are to be believed, he doesn't see much of his daughter, making the bond she has with Katie Holmes all the more important. And Holmes seems adamant about giving her daughter a normal teenage life as much as she can. 
Holmes went on to tell Yahoo!, "Other than that, she's a 16-year-old kid doing high school." Whatever Suri Cruise decides to do in life, it appears she'll always have the support of her mother by her side. "Rare Objects" receives a limited theatrical release on April 14.