Mandalorian S3 E7: Yes, That's Breaking Bad's Skinny Pete As The Survivor Scout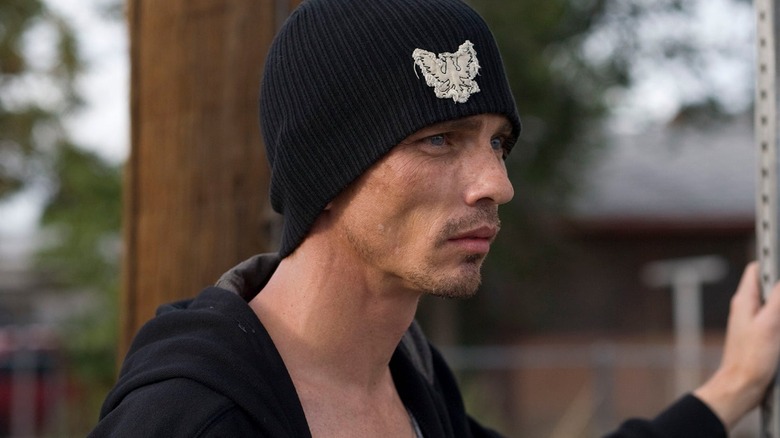 AMC
Contains spoilers for "The Mandalorian" Season 3, Episode 7, "Chapter 23"
Another actor from the "Breaking Bad" universe has just entered the galaxy far, far away. Following Giancarlo Esposito's Moff Gideon on "The Mandalorian," Charles Baker has joined the series as one of the remaining denizens of Mandalore, and he made his debut in Season 3, Episode 7.
Baker is primarily known for playing Skinny Pete on "Breaking Bad." The character was a drug dealer and a close friend of Jesse Pinkman (Aaron Paul). Along with their buddy Badger (Matt Jones), Pete provided some of the show's much-needed moments of laughter and respite. This enabled him to become a popular character among fans, and Baker has since gone on to appear in some hit movies and series, such as "Brooklyn Nine-Nine" and "The Blacklist."
Now that he's joined the "Star Wars" universe, Baker can add another hit to his oeuvre. Furthermore, his character is an interesting addition to the Mandalore lore.
Charles Baker's character survived the Great Purge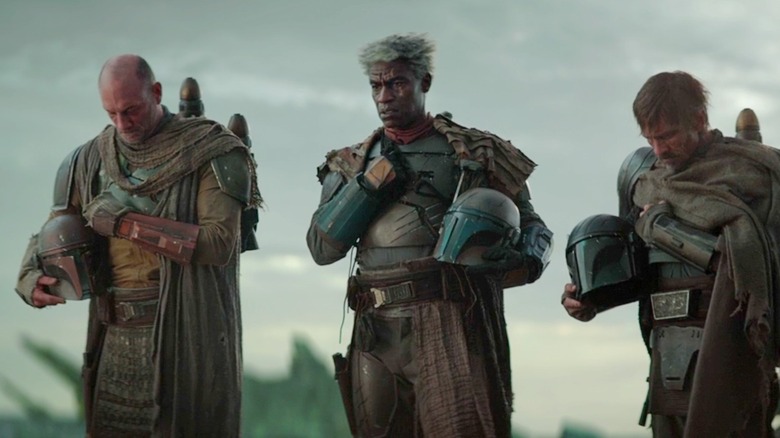 Lucasfilm/Disney+
"Chapter 23" sees Din Djarin (Pedro Pascal), Bo-Katan Kryze (Katee Sackhoff), and the gang arrive on Mandalore to reclaim their home planet, only to discover that there are other Mandalorians there. And to think that they used to believe the planet's surface was inhospitable and only home to furry creatures and Mythosaurs.
Charles Baker is one of the surviving Mandalorians, but his history is a mystery. He's currently known as the Survivor Scout, and he's an understudy to Charles Parnell's captain character. What we do know, however, is that he's one of the few people to have survived the Great Purge that left most of the planet's other residents dead or sent them scattering over the galaxy.
With Moff Gideon back in the fold, the "Mandalorian" can bring together two iconic actors for the Gilliganverse in fun and interesting ways. However, it remains to be seen if Baker's character will have a significant role in the "Star Wars" spin-off moving forward.