The Big Bang Theory: Who Played Sheldon's Brother George?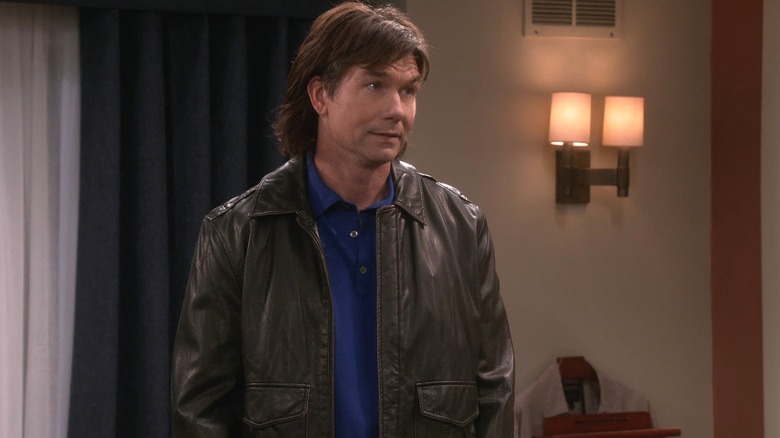 CBS
"The Big Bang Theory" features an incredibly talented and high-profile cast of main characters, from Jim Parsons' memorable Sheldon Cooper to Kaley Cuoco's relatable Penny. Throughout its 12-season run on CBS, the sitcom also pulled in some heavy hitters when it comes to guest stars, from real scientists to established actors. One big example of the latter is Jerry O'Connell, who stepped into the shoes of Sheldon's older brother, George Cooper Jr. The actor, probably best known for roles in shows and movies like "Sliders," "Scream 2," and "Stand by Me," helped showcase to fans a different side of Sheldon.
George would actually first appear in the spin-off series "Young Sheldon," where he is portrayed by Montana Jordan and still known by his boyhood nickname of Georgie. On "The Big Bang Theory," he made his first grown-up appearance on the series in the Season 11 episode "The Sibling Realignment," where Sheldon tries to reconnect with his older brother so he will attend his and Amy's (Mayim Bialik) wedding. The character and actor would appear two more times before "The Big Bang Theory" finished up its run. But what are the chances for the actor to make another appearance, in something like "Young Sheldon" or some other future spin-off?
It doesn't seem likely that adult George Jr. will reappear in the future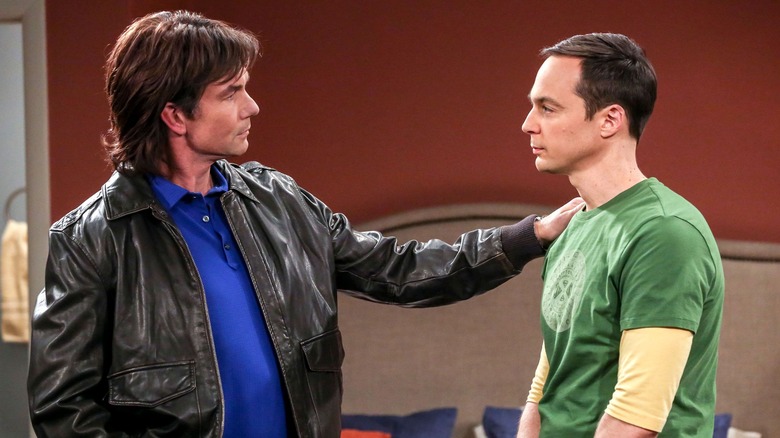 CBS
Jerry O'Connell certainly seemed to enjoy his small stint on "The Big Bang Theory" as George Cooper Jr., at least according to an interview with "The Talk" on CBS in 2018. "It's such a special show," O'Connell said. "The cast, everyone... The writing. It's almost like being a part of history. It was just a real honor for me, and people are going to have a lot of fun watching it tonight. It's super funny and touching."
This begs the question: could fans ever see O'Connell return to the role in a spin-off or some other tie-in? Well, if "The Big Bang Theory" co-creator Chuck Lorre is to be believed, that doesn't seem likely at all. While speaking to TV Line, Lorre didn't seem too intent on doing present-day-set spin-offs or sequels for the show, especially if it didn't include all of the main cast.
"Unless there was a creative reason to do it — a wonderfully, wonderfully creative reason to do it — then the only reason for it is economics, and that's not good enough," Lorre said. "This is hard work and if you're gonna do it, you've gotta love what you're doing. You've gotta be passionate about it and if you're just chasing money that's not enough. We've been really blessed on this show."
While this may disappoint some fans who hoped to see more of O'Connell, it's definitely a decision that makes sense. Now, is there an outside chance that the actor appears in some future-set special episode of "Young Sheldon"? Well, nothing is entirely impossible, but at this point in time, it does not seem likely.