Star Trek: Strange New Worlds' Biggest Challenge Lies In The Characters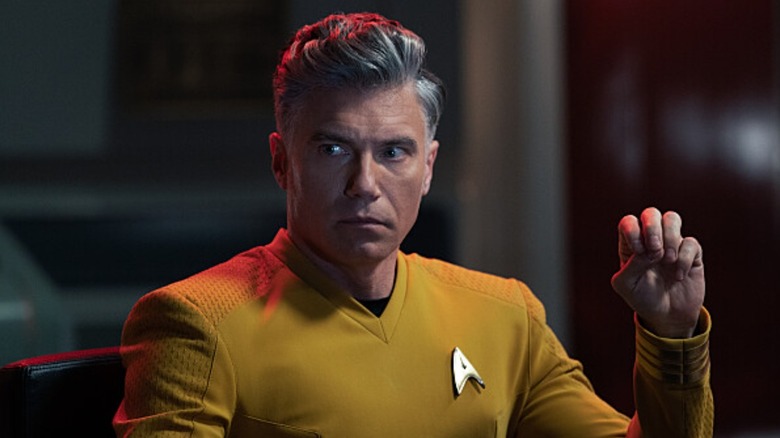 Marni Grossman/Paramount+
As a prequel series to one of the most iconic and critically acclaimed television shows in history (that being the original "Star Trek" series that began in 1966), "Star Trek: Strange New Worlds" had some pretty immense obstacles on the table from the moment it was first conceived. The series takes place before the events of the original series, when the USS Enterprise was still captained by Captain Christopher Pike (Anson Mount) — who must lead his crew despite the knowledge that he will one day suffer a terrible fate, which he learned after removing a time crystal from the planet Boreth.
Introducing fans to a brand new chapter in the history of the USS Enterprise, it's safe to say that "Strange New Worlds" has some pretty big shoes to fill — though, oddly enough, showrunner Henry Alonso Myers says that the biggest challenge the show faces is figuring out who to prioritize among its vast cast of characters. Speaking to TrekMovie.com about the challenges of moving into the second season, Myers said: "One of the things that I wanted to do a correction on was that I feel like we weren't able to really touch on every single character. We've worked really hard to try to give every character their moment in the show. That's the hardest thing about the show."
Indeed, because the show is made up of an enormous ensemble cast that fills out the entire crew of the USS Enterprise, it's no wonder that the series struggles to give every character their "moment" — though Myers' comments make it clear that he plans to change that moving forward.
The showrunners wanted to make sure every character gets their moment in Season 2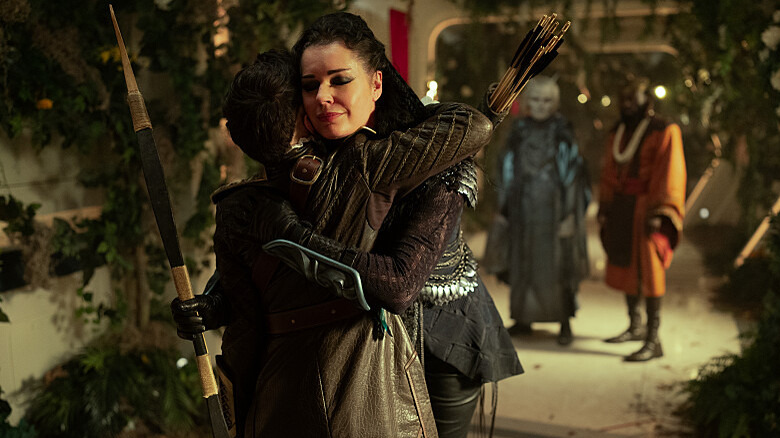 Marni Grossman/Paramount+
As a prequel to the original "Star Trek" series, a huge number of the characters we meet within "Strange New Worlds" are actually younger versions of well-known characters from the greater "Star Trek" franchise. This includes "Star Trek" icons like Spock (Ethan Peck), Nyota Uhura (Celia Rose Gooding), and James T. Kirk (Paul Wesley) himself, as well as other original series favorites like nurse Christine Chapel (Jess Bush), and chief medical officer Joseph M'Benga (Babs Olusanmokun).
Also returning are several characters invented for the (scrapped) pilot of the original "Star Trek" series, titled "The Cage" and later repurposed into an episode called "The Menagerie" in which Spock (Leonard Nimoy) recalls an early adventure with Christopher Pike. With all of these returning characters piled on top of the new characters introduced specifically for this series, it's no wonder that the showrunners have had a hard time giving every single character the attention they deserve.
Henry Alonso Myers specifically referenced the fact that Erica Ortegas (Melissa Navia) was somewhat neglected in Season 1, saying that they went out of their way to give Ortegas her own moment in Season 2. Myers also said that he and the writers would love to write stories more for every member of the show's cast — and perhaps that desire will bear out in more little character moments moving forward through the second season of "Star Trek: Strange New Worlds."