Grey's Anatomy's S19 Finale Will Put Richard Webber To The Ultimate Test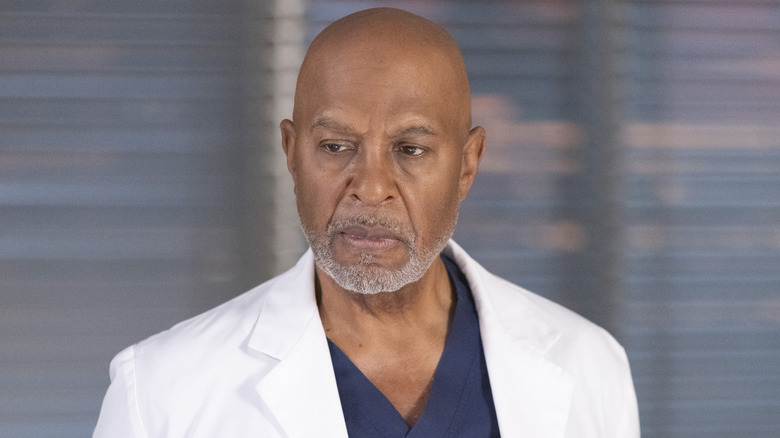 ABC/Liliane Lathan
Contains spoilers for "Grey's Anatomy" Season 19
"Grey's Anatomy" stalwart Richard Webber (James Pickens Jr.) has already been through a lot of drama and strife during his very long tenure at the top of the food chain at Grey Sloan Memorial Hospital. He slept with Ellis Grey (Kate Burton), mother of Meredith Grey (Ellen Pompeo), sending his close relationship with Meredith into a tailspin when the news comes out during Meredith's adulthood. He suffered from cobalt poisoning thanks to a faulty hip replacement during the Season 16 finale, requiring emergency surgery. And now he and his beloved wife, Catherine (Debbie Allen) are trying to cope with the news that her cancer has spread.
It remains unclear as to whether or not Catherine will die from her illness, but James Pickens Jr. confirmed to TV Line during the show's PaleyFest appearance in April that Richard is set to go through the wringer as the show's Season 19 finale approaches. "His focus is going to be ushering her on and cheerleading her. He'll try to not dwell on [the potential of her dying] as much as possible, if that can be done," the actor said. But he also admitted that Richard's faith endurance will be stretched in a way they never have before. "That's really going to test Richard like maybe nothing before has up to this point," he said.
James Pickens Jr. used his real-life marriage as acting inspiration for the Season 19 finale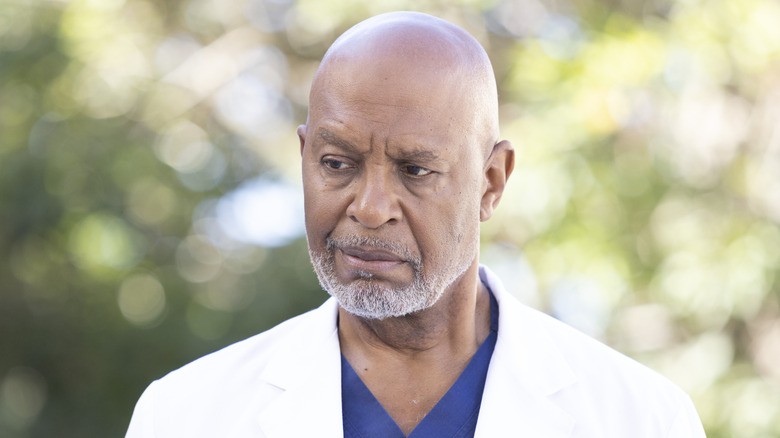 ABC/Liliane Lathan
James Pickens Jr. added that he and Debbie Allen looked to their own real-life marriages to others to help inspire their reactions to Richard and Catherine's plight. "Obviously, we both have longtime spouses, and so you get in the mindset of 'Oh my God, what if this were really my wife or husband or something? How do you deal with that?' So, it's kind of cathartic in that way," he admitted in his TV Line interview.
Allen directs the second half of the show's two-part Season 19 finale, which will air together on May 18. Fans have been forewarned that it's set to be heartbreaking thanks to an April 4 tweet from Camilla Luddington (who plays Jo Wilson), whose crying face emoji-laden reaction to finishing the finale script does not bode well for Catherine's future — or that of any of the show's others doctors, who are currently under the gun thanks to a series of threats against their lives sent by anti-abortion activists who have been stalking the hospital. But it wouldn't be a "Grey's Anatomy" season finale if a few tears weren't shed. 
In any event, Pickens admits that Richard has an admirable goal when it comes to Catherine's life and her possible exit, and it's one any spouse who has helped their partner face a terminal illness with grace will be able to relate to. "I think he wants to just make her landing, wherever that is, as comfortable as possible," he said to TV Line. A noble — and very Richard — gesture.