Star Trek: Picard's Brent Spiner Says Working With A Cat Was Easier Than On TNG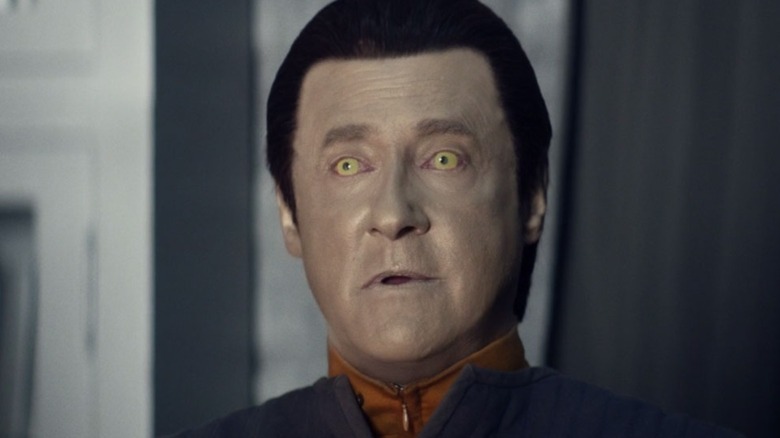 Paramount+
"Star Trek: Picard" is very much concerned with carrying on the legacy of the beloved series "Star Trek: The Next Generation." In doing so, it has brought back several fan-favorite characters, with one of the most notable being Data (Brent Spiner). The iconic android has appeared in all three "Picard" seasons so far (largely due to Spiner's FOMO), giving Spiner plenty of time to get back into the swing of things with his famous role. He even got to act alongside cats — something he found much easier this time around compared to his experiences on "The Next Generation."
During a chat with CinemaBlend, Spiner shared that the major reason why working with cats on "Picard" was far less stress-inducing than it proved to be on "The Next Generation" came down to the demands of the script. "Spot had to be a genius cat to be able to do some of this stuff they asked it to do. This cat was not asked to do anything particularly difficult other than to cuddle with me," he told the publication, naming Ron Moore and Brannon Braga as two of the names behind Spot's — Data's pet cat — complicated "Next Generation" scenes.
Of course, if you've followed Spiner's comments on the cat actors behind Spot for some time, this claim shouldn't come as much of a surprise. 
Spiner didn't think highly of the cats behind Spot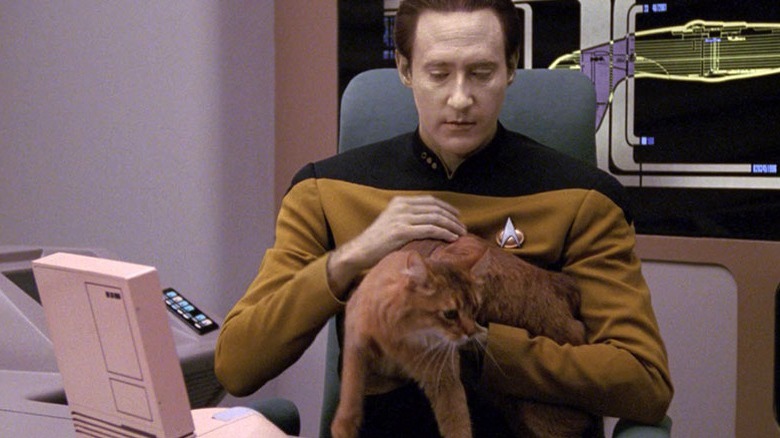 Paramount
Though some humans would argue that cats don't make for great companions, "Star Trek: The Next Generation" staple Data would likely disagree. He grows quite fond of Spot throughout the series, bonding with the feline as they traverse the cosmos in the USS Enterprise. However, in the real world, Brent Spiner and the rest of the "Next Generation" crew didn't feel as loving. Working with animals in any kind of entertainment setting is far from easy, and if they didn't know that going in, they learned the hard way.
Spiner made an appearance at the 2010 Wizard World Comic-Con event (via RED_Raven on YouTube), where he took a question regarding the idea of Data having a pet cat. Spiner said that it certainly wasn't him that came up with it, and working with one of the cats was no walk in the park. "That cat, I have to say, was the stupidest actor I ever worked with," he told a crowd of fans. He goes on to explain that the cat in question was exceptionally bad at taking direction, resulting in incredibly long days on set. Although, when instructed to eat tuna from a can, the cat pulled off the scene in one take.
Still, Spiner noted that he's not a cat hater by any means, which is likely why he was willing to take on a much lighter cat workload for "Star Trek: Picard."