Amazon's The Power: How Many Episodes Are In Season 1?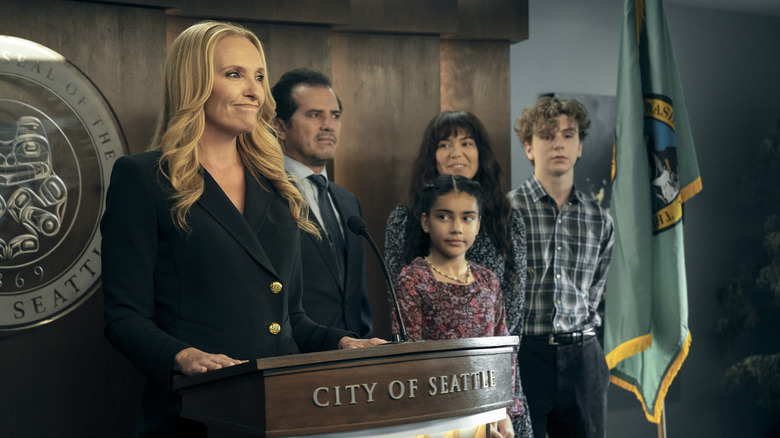 Katie Yu/Prime Video
The New York Times bestselling novel "The Power" has been turned into an electrifying series for Amazon Prime. Naomi Alderman, the source material's author, serves as executive producer on the series, along with showrunner Raelle Tucker and executive producer Claire Wilson. Together they have unleashed a series on Amazon Prime subscribers that follows the sudden emergence of the ability for teenage girls to emit electricity from their bodies like something out of a comic book. The episodes of the series feature the discovery of the next-level abilities and slowly showcase the power shift that takes place in the aftermath of the game-changing events.
There are nine episodes available from the first season for fans to enjoy, and each chapter of the Amazon Prime original ranges from 54 to 60 minutes. In each installment of the first outing, big names like John Leguizamo and Toni Collete make up the cast list. Auli'i Cravalho also stars in the series and plays Jos Clearly-Lopez, one of the girls that unsuspectingly gains the extraordinary gift.
Fans have joined the series' stars in giving positive reviews to the nine episodes of Season 1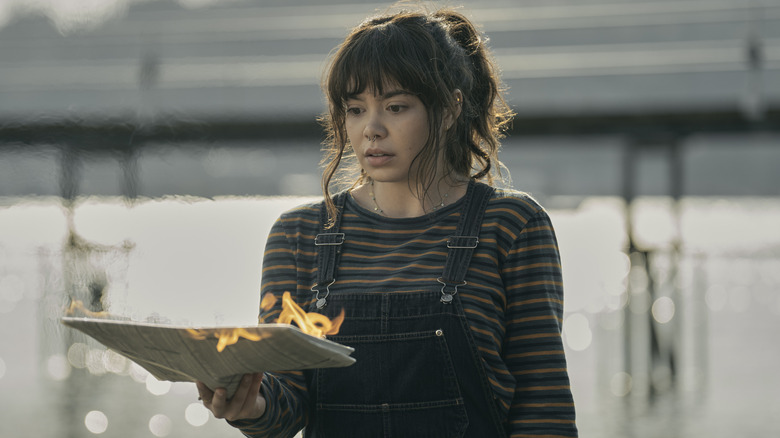 Katie Yu/Prime Video
"The Power" star Auli'i Cravalho took things up a notch when she decided to give her career a jolt in the direction of the superpower craze that has taken the small screen by storm. And the star hasn't been shy about letting people know why she is so charged up about the clever concept featured in Amazon's new series. "It explores the power of electrocution, but also how power structures change when women have strength over the opposite sex — how truly the world will change," the actress said in an interview with Decider. "And it's such a fun, different world to live in. It was so much fun to film that."
While Cravalho had fun filming the series, fans have also had a good time watching "The Power" on Amazon. So far, the first run has earned solid scores on Rotten Tomatoes, with critics praising the show. The series has also picked up a 79% positive audience score on the site. While it remains to be seen whether the series will be picked up for a second season, it appears that the nine entries of Season 1 have entertained audiences and the series' stars, alike.