Pedro Pascal Hints At Joel's Fate In The Last Of Us Season 2
Liane Hentscher/HBO
Video game adaptations can be tricky, if past precedent means anything — but recently, the industry did right by an enormously popular video game franchised and crafted a near-perfect adaptation that wowed audiences across the world. With pitch-perfect casting, a clear love for the source material, and a gripping story, it's obvious why this video game adaptation succeeded where so many others didn't.
No, we're not talking about "Super Mario Bros." We're talking about "The Last of Us."
The first season of HBO's latest hit stayed pretty faithful to the original game, so it stands to reason that Season 2 would follow the sequel, "The Last of Us Part II." That said, as this Esquire profile of star Pedro Pascal correctly notes, there's a very big thing that happens to his character Joel at the beginning of that game. For his part, Pascal will only say as much as he's allowed. "It wouldn't make sense to follow the first game so faithfully only to stray severely from the path," he told interviewer Dave Holmes. "So, yeah, that's my honest answer."
Joel's fate on The Last of Us could still be up in the air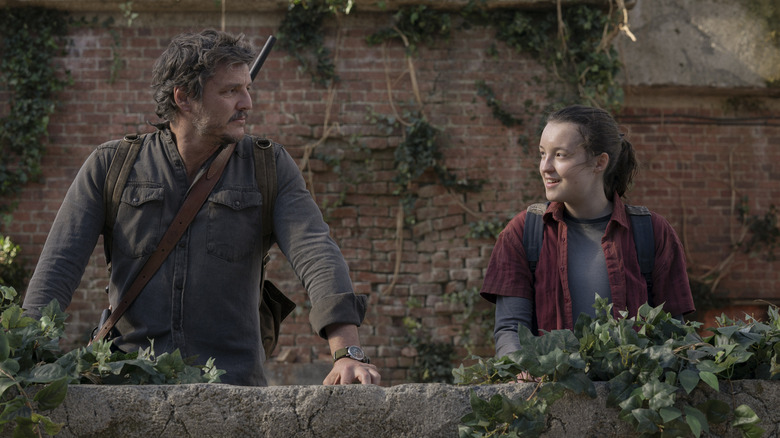 Liane Hentscher/HBO
Pascal, to his credit, makes an excellent point; longtime fans of "The Last of Us" noticed that the series mimicked many of the game's exact shots for some of its most pivotal moments. Showrunner Craig Mazin, known for his brutal HBO series "Chernobyl," told Esquire that viewers can still wonder safely about Joel's fate: ""This should be fairly obvious to anyone by now, but I don't fear killing characters. But the important thing to note is that neither Neil [Druckmann, who co-created and exec-produces the series with Mazin] nor I feel constrained by the source material."
Mazin and Druckmann have definitely made that clear — for example, Bill and Frank, two minor characters from their game, got their own episode and a decades-long love story as played by Murray Barlett and Nick Offerman, respectively. Joel's brother Tommy (Gabriel Luna) also has an expanded role in the series compared to the game, and Melanie Lynskey's Kathleen is a new character created entirely for the show. These changes work, though, thanks to Mazi and Druckmann's careful control of the series and obvious affection for their source material.
You can stream the first season of "The Last of Us" on HBO Max now.