The Rings Of Power Season 2 Will See An Injured Halbrand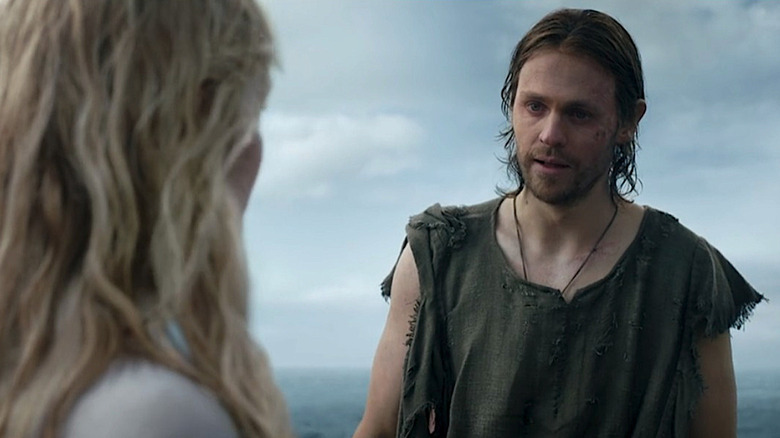 Amazon Studios
J.R.R. Tolkien's Sauron is a lot of things, like the Lord of the Rings. One thing Sauron isn't, though, is invulnerable — at least, not in his physical form. The character loses his Earth-bound body multiple times throughout Middle-earth history and has to continue to reshape new corporeal forms so that he can rule his subjects and wage war on his mortal enemies. This physical vulnerability is also how he eventually loses the One Ring. 
Amazon Studios' "The Lord of the Rings: The Rings of Power" has already shown a hurt version of Sauron in Season 1 via the form of the injured Halbrand. The character's wounds — sustained during the eruption of Mount Doom — were so bad that Galadriel took him to Eregion for Elvish healing. Now, a scoop from a popular Middle-earth source claims fans will get another grievously injured version of the character in Season 2. 
On Easter Sunday, the fansite Fellowship of Fans confirmed that Sauron would be portrayed as two different characters in Season 2. The post added that the site wasn't sure if actor Charlie Vickers would inhabit both roles or if someone else would be cast alongside him for the new iteration of the Dark Lord. The site's Twitter thread also added that Halbrand would not be in his peak condition come Season 2. 
"Halbrand gets really badly injured during the earlier episodes of #TheRingsofPower Season 2," they posted.
Sauron will also likely be facing Adar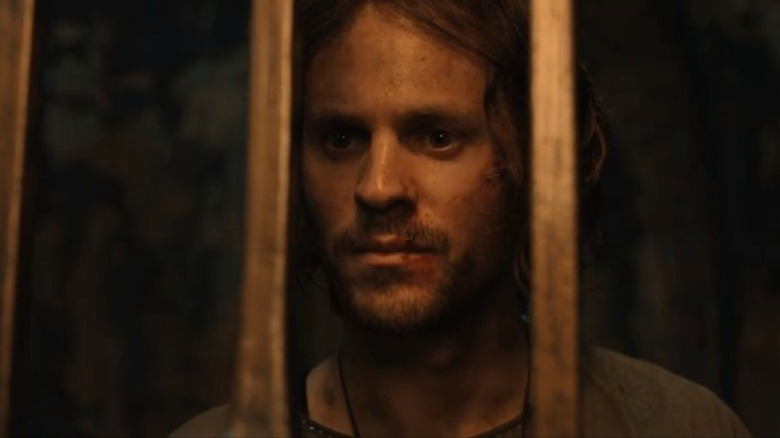 Amazon Studios
The fact Sauron already was injured as a casualty of his own plan to create Mordor shows that Vicker's character could be injured in practically any way in "The Lord of the Rings: The Rings of Power" Season 2. That said, there's one candidate for the form of his distress that stands out above all others. He could be wounded in a conflict with his arch-rival, Adar.
Adar is a new character made up for the show. The antagonist is a warped and twisted Elf who has become an Orcish warlord. Initially portrayed by "Game of Thrones" alumnus Joseph Mawle, Adar was recast for Season 2 and will be played by Sam Hazeldine. Fellowship of Fans also addressed this new element of Sauron's new story and confirmed Charlie Vickers and Hazeldine have shared scenes together during production of Season 2. 
This isn't a surprise as it was revealed in Season 1 that Adar and Sauron have a rough history, with the former claiming he split Sauron open and killed him. If this is true, it would make sense that the two would get into a tussle again when Sauron shows up in the newly minted Mordor. Perhaps Adar will initially get the upper hand and wound his chief opponent for power yet again. Regardless, fans know that Sauron will come out on top eventually along the way.