Anthony Bourdain Dies At 61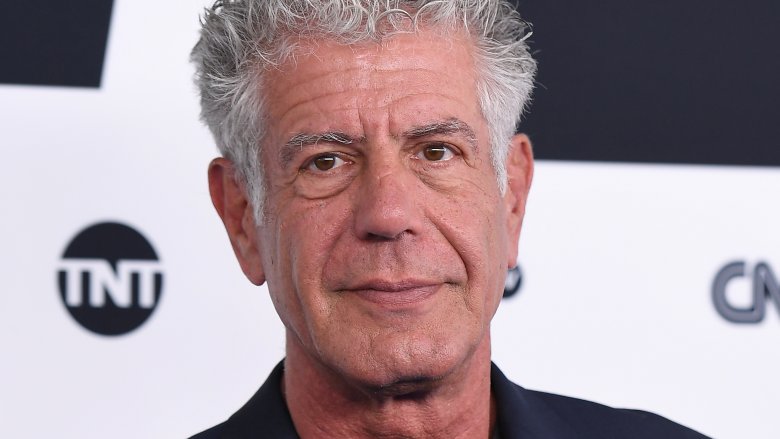 Getty Images
Anthony Bourdain, popular chef, presenter, producer, television host, and writer, has died. 
CNN reports that Bourdain was discovered in his hotel room in France by his friend and fellow chef Eric Ripert on Friday, June 8. Bourdain was in France filming Parts Unknown, his Emmy and Peabody Award-winning travel and food series on CNN, at the time of his passing. According to TMZ, Bourdain committed suicide. He was 61 years old. 
Network CNN issued a statement confirming the heartbreaking news: "It is with extraordinary sadness we can confirm the death of our friend and colleague, Anthony Bourdain. His love of great adventure, new friends, fine food and drink, and the remarkable stories of the world made him a unique storyteller. His talents never ceased to amaze us and we will miss him very much. Our thoughts and prayers are with his daughter and family at this incredibly difficult time."
Bourdain rose to mainstream fame at the turn of the century with his bestselling book Kitchen Confidential: Adventures in the Culinary Underbelly. By the time the book was released in 2000, Bourdain had already amassed 20 years of culinary experience and honed his top-notch kitchen skills and down-to-earth, endearing commentary style that went on to make him one of the biggest names in the global food scene. In 2005, the book was adapted into the television series Kitchen Confidential, which starred Bradley Cooper as Jack Bourdain, a rebellious chef based on Bourdain himself. 
Off the back of the book's success, Bourdain made his way to the small screen, appearing on his first television series A Cook's Tour, which aired from 2002 to 2003 on Food Network and followed the chef as he trekked across the world "in search of the perfect meal." His hosting gig on A Cook's Tour led him to three other series: Anthony Bourdain: No Reservations, The Layover, and Anthony Bourdain: Parts Unknown. 
Elsewhere in entertainment, Bourdain popped up as himself in 2015's The Big Short. He also lent his voice to two characters inspired by him: Anthony Gourmand on Sanjay and Craig and Lance Casteau on Archer. 
For his television work, Bourdain earned five Emmys and a Peabody Award.
He is survived by his 11-year-old daughter Ariane.
If you or anyone you know is having suicidal thoughts, please call the National Suicide Prevention Lifeline at 1-800-273-TALK (8255). The line is free to access, and is available 24 hours a day, seven days a week.