Why Chava From Netflix's Chupa Looks So Familiar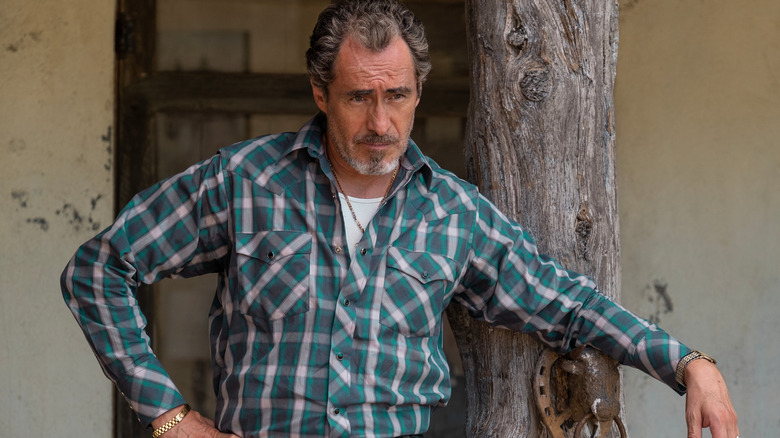 Tony Rivetti Jr./Netflix
The chupacabra has long been the stuff of legends, but it's never gotten such a cuddly reputation as it has since Netflix's "Chupa" came out. The film follows a young boy who befriends a baby chupacabra. It's up to him to protect the creature from those who wish to cause it harm. It's a great, heartwarming film appropriate for the whole family that has equal parts fantasy and adventure. And there are numerous moments to tug at the viewers' heartstrings, especially when it comes to the boy's guardian, Chava (Demián Bichir).
Chava is the grandfather to Alex (Evan Whitten), who goes to live with him in Mexico after his father passes away. Chava does his best to look after the boy even though there are signs he's struggling with Alzheimer's disease. He's played to perfection by Bichir, who has a long list of both Spanish- and English-language productions, including numerous high-profile projects you undoubtedly recognize him from.
Demián Bichir was nominated for an Oscar for A Better Life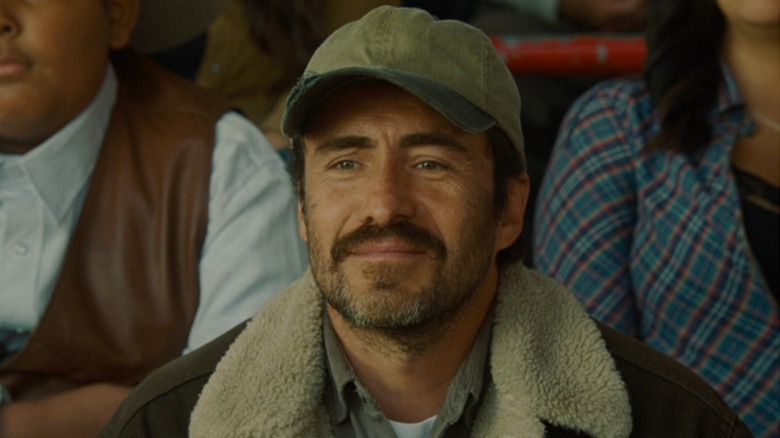 Summit Entertainment
Demián Bichir has always been a talented actor, but he finally received some real recognition for his performance as Carlos Galindo in 2011's "A Better Life." Bichir plays a gardener living in Los Angeles just trying to make a life for himself and his son. However, he finds himself with one setback after the next, continually hampering his ability to live the American dream. 
It's a heartwrenching performance, and Bichir was rightfully nominated for numerous awards in the aftermath of the film's release, including the Academy Award for best actor. He was nominated alongside several other heavy hitters, including George Clooney for "The Descendants," Brad Pitt for "Moneyball," and Gary Oldman for "Tinker Tailor Soldier Spy." However, they all ultimately lost to Jean Dujardin for his work in "The Artist," the film that also went on to win best picture that year. It's the role that really kickstarted his career with prominent placement in many Hollywood productions.
He broke into the mainstream with 2013's Machete Kills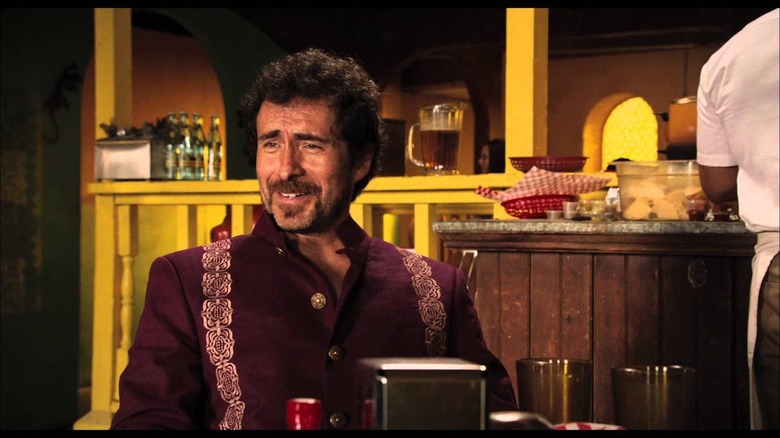 Open Road Films
Demián Bichir's acting credits date back to the 1970s. But for many years, he starred predominantly in Spanish-language productions. However, he got more of the Hollywood treatment in the early 2010s with more high-profile parts, like "The Heat," "Dom Hemingway," and "Machete Kills."
Directed by Robert Rodriguez, "Machete Kills" follows the titular ex-Federale agent, played by Danny Trejo, who's hired by the President of the United States to investigate the criminal happenings of a man named Mendez (Bichir). The actor really gets a chance to show off his skills, even if it's in a zany movie, by playing a guy with a split personality and armed with nuclear weapons. 
Of course, like most actors who play villains, Bichir tried to see Mendez's goals from his point of view. In a behind-the-scenes interview, he stated, "Mendez is basically a good man, great man. He is this secret agent who works for the Mexican government, and he's good." And it wouldn't be the last time Bichir played a morally dubious character.
He collaborated with Quentin Tarantino on The Hateful Eight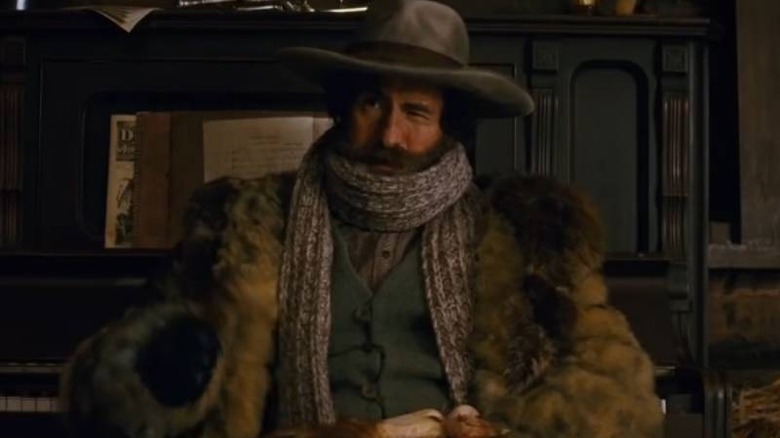 The Weinstein Company
From there, Demián Bichir went on to work with one of the most legendary directors working today — Quentin Tarantino. His 2015 film, "The Hateful Eight," starred Bichir as Bob, whose real name turns out to be Marco "the Mexican." Bob greets the travelers at the door, and like pretty much everyone in that movie, he has some secrets he's keeping close to his chest. 
It's a major honor for any actor to work alongside an auteur like Tarantino, and when speaking to MovieWeb.com, Bichir spoke about what a beautiful script the movie was, "Quentin's scripts are known to be fantastic, to be perfect, incredibly well-crafted. I think one of the best ways to describe that is his scripts, particularly this one, The Hateful Eight, it sings. It goes movement by movement. Every line is there for a reason. There is nothing you can put in the garbage can." And like all of Bichir's performances, he gives his all to the role, crafting another iconic Tarantino character.
His next franchise project was Alien: Covenant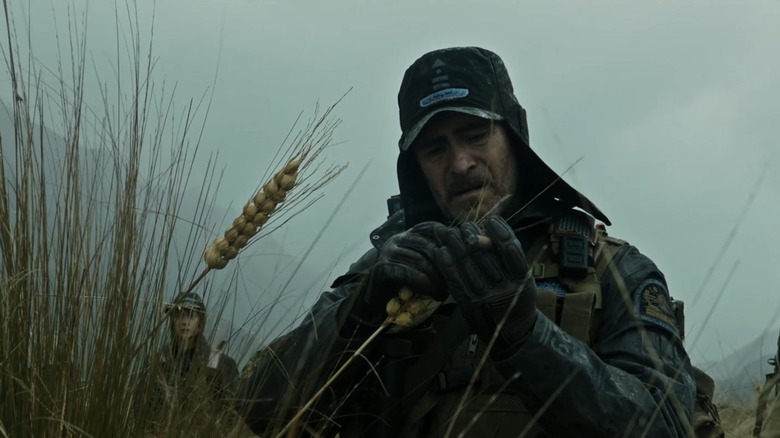 20th Century Fox
Many "Alien" movies center on a specific group of people, from space Marines to prisoners, and "Alien: Covenant" had the xenomorph go after couples. Many twosomes populate the movie, including Dan Lope (Demián Bichir) who's married to Tom Hallett (Nathaniel Dean). Unfortunately, as tends to be the case with "Alien" films, they meet untimely ends, with Lope having a protomorph burst through his chest. 
Again, Bichir finds himself working with a legendary director, this time in the form of Ridley Scott. When speaking to Variety, he basically confirmed that there was no way he could say no to the filmmaker. And he was excited to try his hand at a different kind of role in a different kind of movie: "Stepping out of my comfort zone; that's the only way you can surprise yourself. You have to say no many times to find the right roles. You do get the same offers — once the industry sees you play, for example, a gardener, you will get a lot of offers to play a gardener. Very few people really have the imagination to picture you doing something different." With a vast array of roles under his belt at this point, it's safe to say Bichir has broken out of any boxes he was in earlier in his career. 
He recently appeared in Godzilla vs. Kong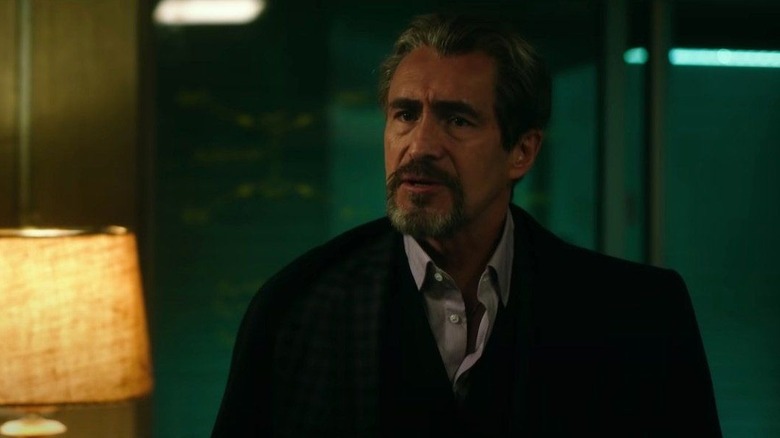 Warner Bros. Pictures
"Godzilla" movies are no stranger to sinister corporations, and "Godzilla vs. Kong" has a new one with a big bad at the center of it. Walter Simmons (Demián Bichir) is the CEO of Apex, which sends an expedition into Hollow Earth to harness its energy so that Mechagodzilla can overcome its limitations and finally defeat its fleshy inspiration. 
Similar to his role in "Machete Kills," Bichir took the opportunity to make Walter more three-dimensional than perhaps other actors would portray him. There are layers to him, as he revealed to Screen Rant, "I think Simmons is just such a juicy character. It's one of those characters that, when you read it, is like, 'Thank you. Yeah, it's gonna be fun to play this.' And it was. When you work in this type of franchise, it's so great because they give you every tool and every necessary toy that you need to go into the playground and do your best. That's exactly what happened, and it was quite a ride."
Bichir is clearly a big draw, as evidenced by "Chupa" breaking into Netflix's Top 10 Movies. And with numerous intriguing characters in his filmography, it's exciting to think of what he might come out with next.