The Underrated David Spade Comedy Flop Finally Getting Love On Netflix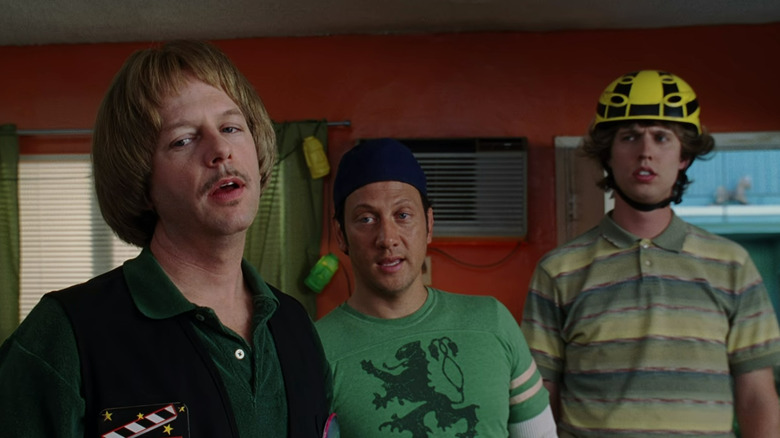 Sony Pictures Releasing
"The Benchwarmers" is getting a second wind on Netflix. The 2006 sports comedy starring David Spade, Jon Heder, and Rob Schneider, landed at #10 on the streaming platform's Daily Top Ten movies list for April 10, 2023, right behind "Shrek Forever After: The Final Chapter" (which has since been proven to be mistitled as "Shrek 5" is currently in the early stages of development) and "Dr. Seuss' the Lorax." The list is topped by Netflix originals "Chupa," "Murder Mystery 2," and "Matilda." 
According to Vox, Netflix populates its Daily Top Ten lists by measuring how many hours its subscribers spend watching any given property. These numbers are then separated to create a list of films and a list of TV shows, and these numbers are further separated to create global and localized versions of those two categories. The list featuring "The Benchwarmers" is the localized list for the United States.
Critics hated The Benchwarmers but audiences (kind of) love it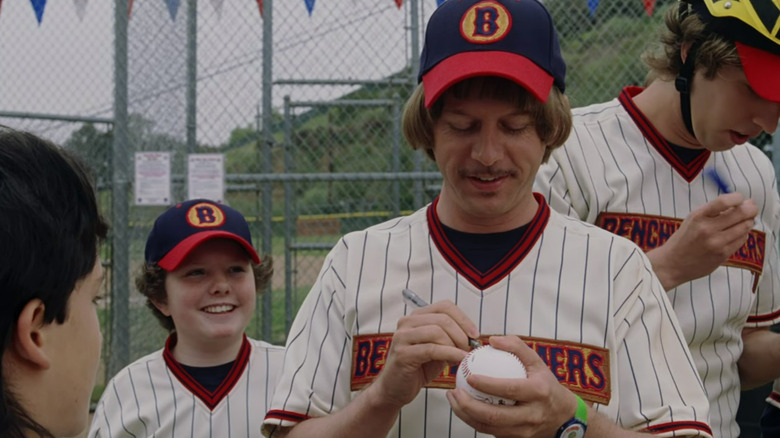 Sony Pictures Releasing
"The Benchwarmers" cost Sony approximately $33 million to produce and earned approximately $65 million at the global box office. While the comedy made more money than it cost, that doesn't mean that it was successful — the general rule is that films must make somewhere between two to three times their budget to become truly profitable, and "The Benchwarmers" didn't manage to double its cost. 
That might have something to do with its critical reception. According to Rotten Tomatoes, only 13% of critics reviewed the film favorably, with the composite impression statement calling it "a gross-out comedy that is more sophomoric than funny." But professional critics have never quite managed to steer public opinion when it comes to raunchy comedies. Rotten Tomatoes also calculated that 64% of audiences enjoyed "The Benchwarmers."
Its mild resurgence on Netflix seems to speak to that disparity. The comedy is by no means dominating the streaming charts, but it's comfortably sitting in the Daily Top Ten, where it very well might linger, just for a little while.