One Of The Boys: Diabolical's Best Episodes Came From Andy Samberg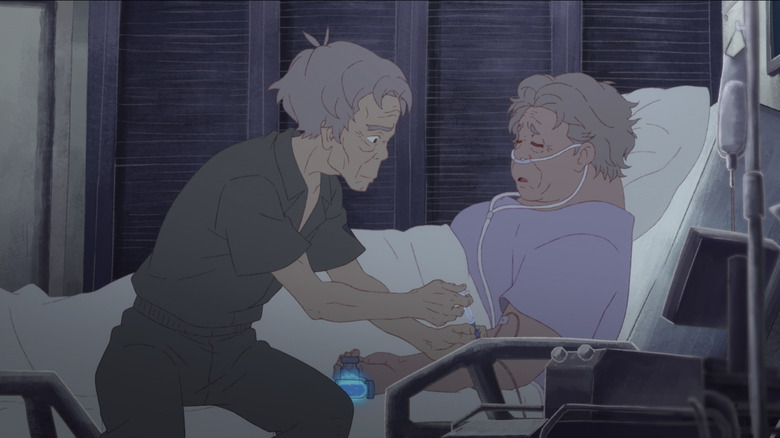 Amazon Prime Video
"The Boys" continues to be one of Amazon Prime Video's flagship properties. The superhero series exploded onto the streaming service in 2019 and quickly became one of the most talked about entries in the genre. Naturally, Prime decided to double down on the chaotic world of supes, commissioning two spin-offs, including the animated "The Boys Presents: Diabolical." An anthology series, each with its own voice cast and creative team, "Diabolical" serves as the perfect vehicle to explore interesting stories in "The Boys" universe.
Fans of the franchise may not know that The Lonely Island's Andy Samberg is actually at the helm of one of "Diabolical's" best episodes. Episode 7, titled "John and Sun-Hee," is penned by Samberg, who is best known for writing "Popstar: Never Stop Never Stopping." The short episode follows a man who steals Compound V to save his dying wife, which leads to nefarious complications. The heartfelt, emotionally-driven short received critical acclaim, nabbing an Emmy nod for Outstanding Short Form Animated Program.
During a panel attended by The Hollywood Reporter, Samberg revealed how he was approached by executive producers Seth Rogen and Evan Goldberg to helm an episode. "I have a long-running rule of when Seth and Evan call me, I just say, 'What is it?' And the answer is almost always yes," Samberg explained. "For whatever reason, I was like, 'I have an idea. It's not a comedy idea, but I have an idea.'"
Exec producer Evan Goldberg says Andy Samberg's Diabolical episode is his favorite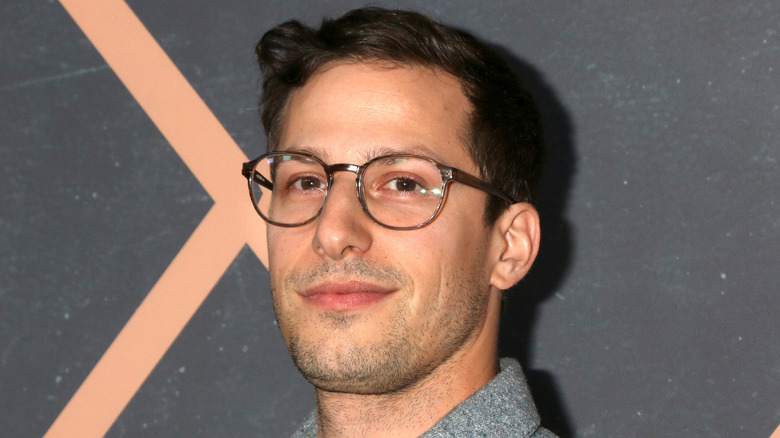 Kathy Hutchins/Shutterstock
In a positive review for Pajiba, critic James Field suggested that all should watch Andy Samberg's "Diabolical" short, even if they're not interested in "The Boys'" tales of superheroes. Despite finding fault with the "The Boys" spin-off, The Playlist's Brian Tallerico couldn't help but express how the "SNL" alum "knock[ed] it out of the park" with "John and Sun-Hee." Most fans also seem to agree that Samberg is responsible for the best "Diablocal" short. "For a guy known for his wacky humor, I was shocked when the credits rolled and I saw his name on what is probably the best episode from 'Diabolical,' wrote a Reddit user. "A touching love story with a horror backdrop and no comedy in it is not at all what I would expect from him."
Even Seth Rogen and Evan Goldberg were blindsided by the intimate direction Samberg went in. After Samberg pitched the idea, the exec producers paired him alongside director Steve Ahn. "He restructured with Andy, because Andy just initially wrote it like non-descript," Goldberg told Collider. "So his idea and the emotional nature of it and how profoundly sad it is, and the director's vision really came together in a, I think, poetic way. I think it's very beautiful, his." Goldberg ultimately concluded by saying Samberg's "The Boys Presents: Diabolical" episode was his favorite. Should a second season of "Diabolical" manifest, it's a no-brainer to have Samberg return.