Young Sheldon Fans Debate Whether Paige Should Get Her Very Own Spin-Off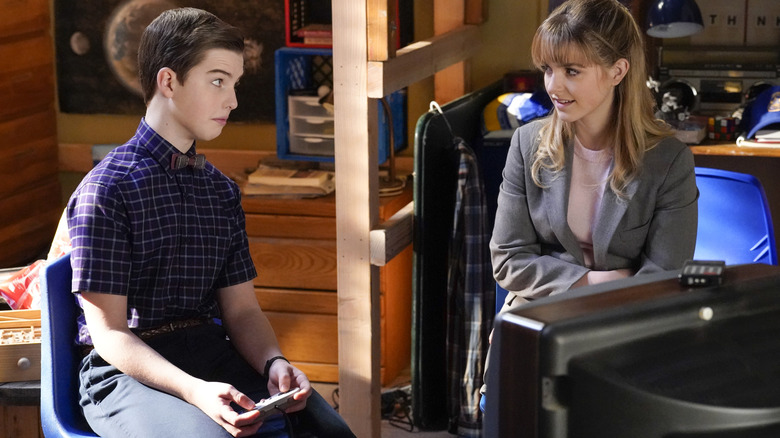 Robert Voets/CBS
"Young Sheldon" has hosted an impressive roster of memorable guest stars over the course of the series run. Some have singular standout performances, while others are lucky enough to pop up at recurring intervals, like the complicated genius Paige (Mckenna Grace). As a fellow child prodigy, Paige often challenges Sheldon's (Iain Armitage) intelligence before becoming an unlikely friend to the stubborn brainiac. After her numerous adventures with the Cooper family, fans are discussing the idea of Paige's own spin-off, which would highlight her tumultuous journey in contrast to Sheldon's.
While Paige has only appeared in a few episodes of "Young Sheldon," fans believe she had the largest effect on the titular intellect. She frequently shows up when Sheldon is going through something difficult and is there to offer her unique perspective to help guide him through the situation. Paige even returns in her own times of crisis, which creates a blossoming friendship between the two geniuses as they navigate their unconventional childhoods together. 
Since Paige contrasts Sheldon so well, some viewers feel she should star in her own spin-off to offer more insight into her distinctive home life. Others are less inclined to focus on another brilliant young one, as they've expressed on Reddit. 
Fans are passionately divided over the idea of a Paige spin-off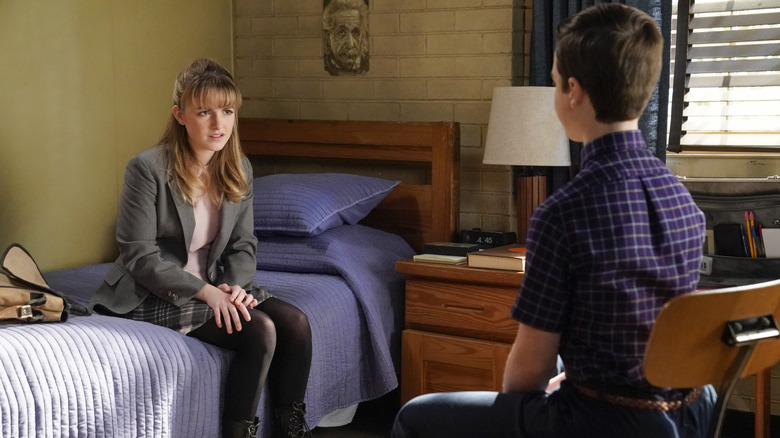 Robert Voets/CBS
Unfortunately, Paige's gifted nature hasn't been as beneficial to her as it has for Sheldon. Her parents experienced a rough divorce after the pressures and costs of her higher education started to add up, resulting in inner emotional turmoil for Paige. This difference leaves some viewers wanting to see more of Paige's complex home life that reflects the struggles of growing up as a rebellious, conflicted kid. 
On Reddit, u/Zealousideal_Hat6843 proposed the idea of starting a petition for Paige to get her own spin-off series. They reasoned their proposition with, "Maybe some of you don't like her or think her spoiled, but I love her." This led to several other fans expressing their opinions, with some disagreeing on the premise of a Paige spin-off. One user reasons the time may have passed for this idea to be successful as u/Felici_ said, "Would have been great, but it's probably too late. If it should have happened, it should have when she was younger. Of course "flashbacks" exist but there is a high possibility the show would be just boring since we have no idea how her life actually is." 
Another fan, u/Ki-Gon, thinks the successful young actress is too busy for her own show as the "Ghostbusters: Afterlife" star has several other projects to focus on. Some even reasoned the show could work as a more dramatic series that would better explain her self-destructive tendencies, as u/MajorZombie7204 outlined. Others, like u/GrannyMine, are less interested in the idea, which may indicate that Paige is better off as a pleasant surprise on "Young Sheldon" in her current recurring role.