Grey's Anatomy: Olivia's S14 Return Irritated Fans To No End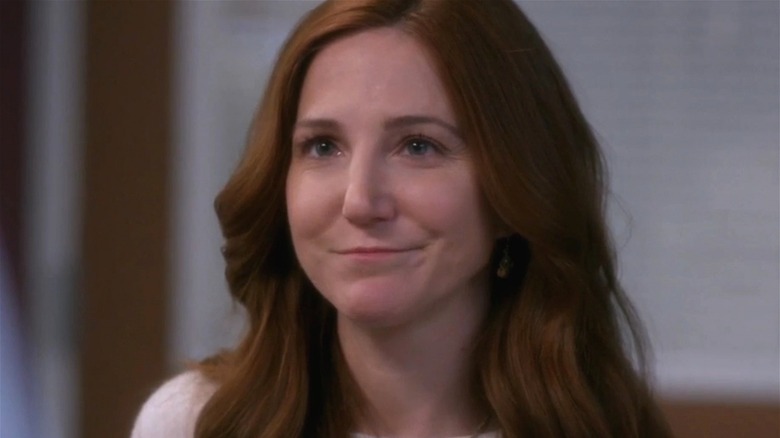 ABC
Unless Shonda Rhimes sees fit to send off "Grey's Anatomy" characters in some violent fashion, the actors often seem welcome to return to Seattle's most disaster-prone hospital. This rule was apparently true for Olivia Jankovic (Sarah Utterback), who worked as a nurse for several early seasons of "Grey's Anatomy" before leaving in Season 6.
Olivia ended up returning to the series for one guest spot in Season 14. When Olivia brings her son in after he swallows a toy part, he's treated by her former flame, Alex Karev (Justin Chambers), who's now working in pediatrics. Alongside his fiancée, Jo Wilson (Camilla Luddington), he tries to convince Olivia that he's changed since they met. In the end, she agrees that Jo is obviously good for him and that he's very different than he was when he was a young, arrogant intern.
Sadly for Olivia, fans apparently didn't like this plotline at all. On a Reddit thread about her return, fans made their feelings quite clear — as u/cutehungrygirl wrote, "Is anyone else super irritated by all of Olivia's shade in Episode 21, Season 14? She's so rude to Jo and Alex. Girl get over it it's been forever, you have a whole husband and kid now; why ruin Alex's chances at love over old news?"
Fans definitely didn't want to see Nurse Olivia again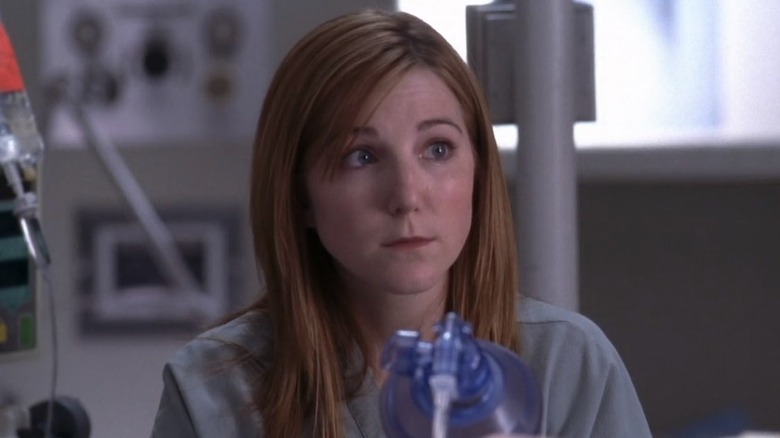 ABC
In a different thread that asked why Olivia even returned in the first place, u/UsualCorgi responded to the original poster's lengthy screed about how her appearance had absolutely no point. "I agree," they wrote. "Her character just came off as irritating. It also seemed like she couldn't move on either. She wouldn't stop talking about things that happened years ago." In reference to the reason behind Olivia's return, u/tosu38 was blunt: "To be annoying."
Another thread described Nurse Olivia right from the jump as one of the show's most "annoying characters," with u/SaraCBuu writing, "Oh God her return was SO cringe and she was so unlikable it was kinda painful to watch." Clearly, Olivia's a pretty divisive character, but luckily for these fans, she only returned for that one episode and hasn't been seen since Season 14 — so her detractors must be relieved at this point.
"Grey's Anatomy" is available to stream on Hulu and Netflix now, and Season 19 airs on Thursdays on ABC.