Star Wars: Return Of The Jedi Will Have A Theatrical Run In April For Its 40th Anniversary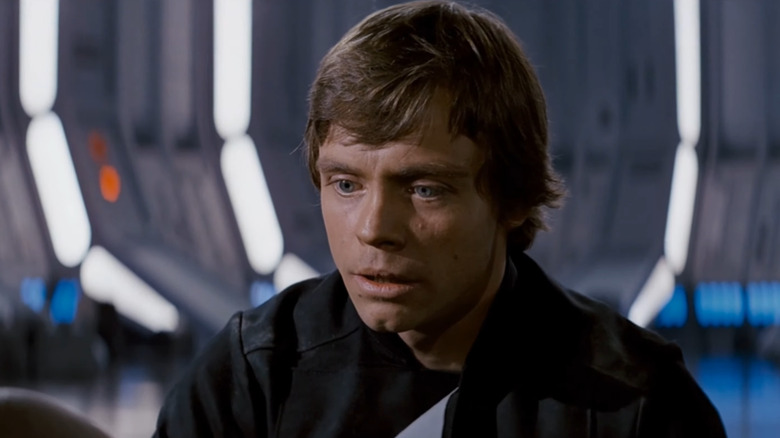 Disney/Lucasfilm
Believe it or not, "Star Wars: Episode VI – Return of the Jedi" turns 40 years old this year, and to celebrate the occasion the film is coming back to theaters later this month. In a matter of weeks, viewers will be able to relive the final installment of the original "Star Wars" trilogy on the big screen as it was always meant to be seen.
StarWars.com reports that fans at the "Star Wars" Celebration Europe 2023 were recently privileged to see the announcement of the re-release, which will be the film's first official theatrical run since its "Special Edition" release in 1997.
As the first official theatrical run for "Return of the Jedi" since the millennium, it will be the first opportunity for many "Star Wars" fans to see the film theatrically. And if you're a traditionalist who likes to observe the historical "Star Wars" holidays, the US dates arranged for the film's return to theaters give you another reason to get excited about the approaching cinematic event.
The re-release's final US date falls on May the Fourth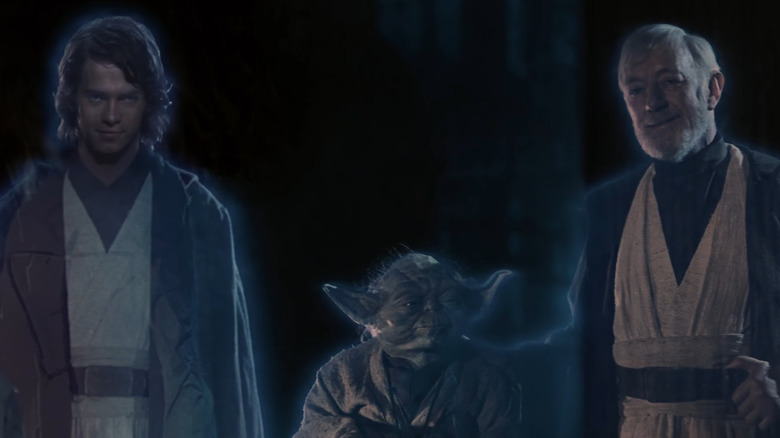 Disney/Lucasfilm
"Star Wars: Episode VI – Return of the Jedi" will return to theaters in the US, UK, and elsewhere starting on April 28. In the United States, the theatrical run will go until May 4 — or as any "Star Wars" fan worth their salt calls it, May the Fourth — meaning that fans will be able to celebrate "Star Wars Day" in one of the best manners imaginable. British fans, on the other hand, aren't so lucky, since the "Return of the Jedi" run ends there on May 1.
On a list of "Star Wars" movies ranked by how much they made at the box office, "Return of the Jedi" comes in at number 10, so its upcoming re-release might give it a chance to move up a bit in the standings. And it will be exciting to see some of the most iconic images of the entire franchise, like Jabba the Hutt (Larry Ward), Carrie Fisher's infamous "Slave Leia" costume, and the ever-popular sarlacc, bigger than life on a cinema screen. Presumably, this showing will also feature Hayden Christensen as Anakin's force ghost at the end — since that controversial change was made in a 2004 DVD release and George Lucas stood by the decision.  
The 40th-anniversary re-release of "Star Wars: Episode VI – Return of the Jedi" commences on April 28, 2023, in select theaters.