TWD's Sarah Wayne Callies Admitted She Didn't Keep Up With The Show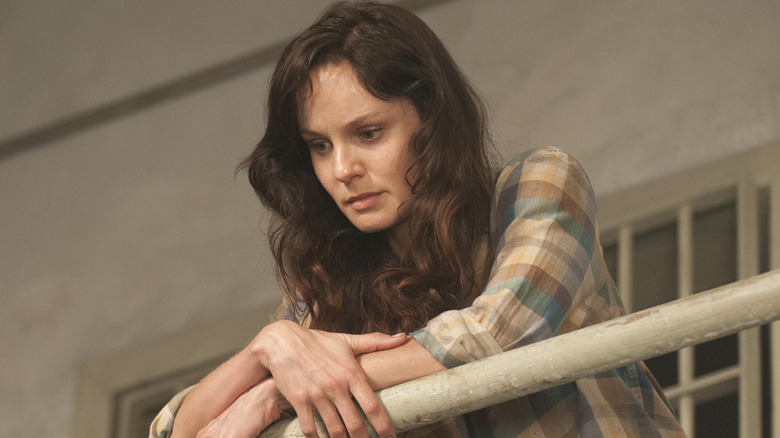 Gene Page/AMC
Sarah Wayne Callies may be known for her work on series like "Prison Break" and "Colony," but she also helped start a major movement in horror TV as one of the original stars of 'The Walking Dead" — portraying survivor Lori Grimes. The show explored Lori's efforts to raise her son, Carl (Chandler Riggs), in the apocalypse and her complicated love triangle with her husband, Rick (Andrew Lincoln), and his friend Shane Walsh (Jon Bernthal) before her heartbreaking death during childbirth in the Season 3 episode "Killer Within."
A couple of years after the pivotal episode aired, Callies did a Reddit AMA during which u/DramDemon asked if she still kept up with the show. Surprisingly, the actor revealed that she doesn't own a television, so didn't even watch "The Walking Dead" when she was part of it, let alone now, although she has seen a few episodes. Of those episodes she had watched, she was adamant about the quality of the cast members and creative team. "The ep with [M]elissa [McBride] and [C]had [L. Coleman] that [M]ike [S]atro [Michael E. Satrazemis] directed last year (the 'watch the flowers' episode....) was just spectacular," Callies wrote.
One cast member made a special impression on Callies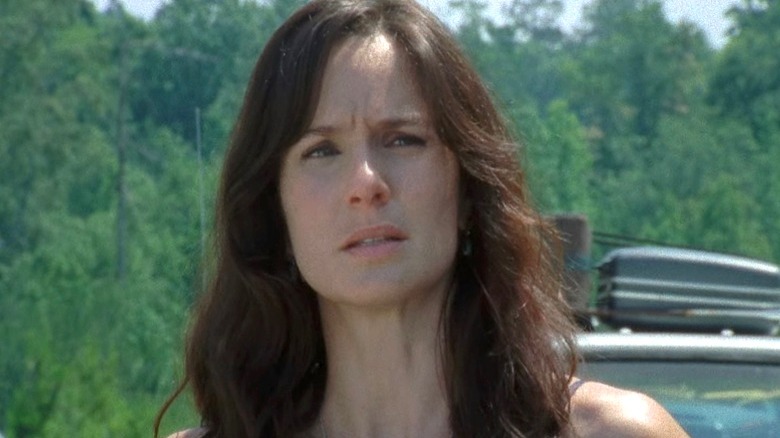 AMC
Lori Grimes may be gone, but the actor who portrayed her has retained her relationships with her co-stars. "[I] made so many friends working on TWD and feel so enormously grateful to all of them," Sarah Wayne Callies wrote during the Reddit AMA. Although "that whole cast was amazing," she couldn't help but single out Melissa McBride as a favorite; according to the actor, McBride was able to bring levity behind the scenes.
The admiration Callies has for the cast goes both ways, as evidenced by an interview Andrew Lincoln did with TVLine in 2013 in which he talked about not wanting Callies on set when filming Rick's reaction to Lori's death. "Maybe I was a bit self-conscious with Sarah being there and not wanting to turn that scene into a spectator's sport," he said. "I admire her so much as an actress, and I was so upset about losing her as [a costar] that I just wanted to do it justice — do her justice."