Is Amazon's Carnival Row Based On A Book?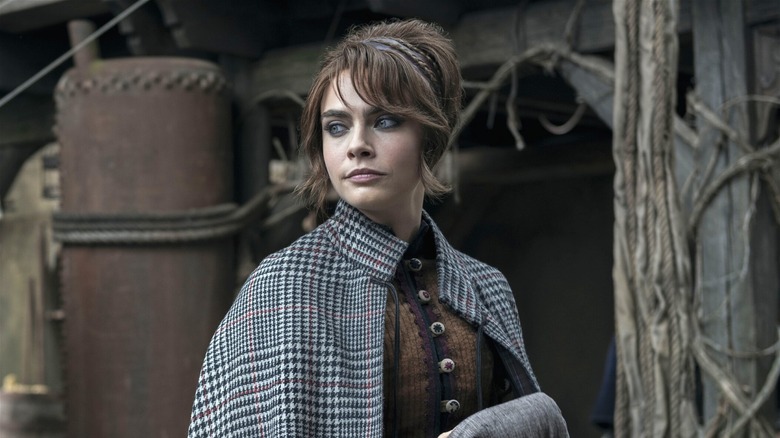 Julie Vrabelova/Prime Video
The Amazon Prime series "Carnival Row" introduced viewers to a new fantasy world blended with a crime thriller, as the story revolves around the murder of fantasy creatures amidst tensions between them and the local human population.
The major question many viewers had when watching the show was whether it was adapted from a book, similar to Amazon Prime's superhero satire "The Boys." As it turns out, Amazon's "Carnival Row" is an original idea from co-creator Travis Beacham, and isn't based on a book or any other pre-existing property. Beacham, however, did draw on a real-life inspiration for the show's original idea. "Carnival Row" began life as a movie script, titled "A Killing On Carnival Row." In the script, most faeries worked as prostitutes, with Carnival Row being the place where several faerie brothels were found.
The script centers around an investigation into a serial killer targeting the faerie sex workers, in a fantasy equivalent to London's Jack The Ripper killings from the 1800s. To further drive home the parallels, the serial killer in the script is named Unseelie Jack by the characters.
Beacham made sure to keep several elements from the script in the TV show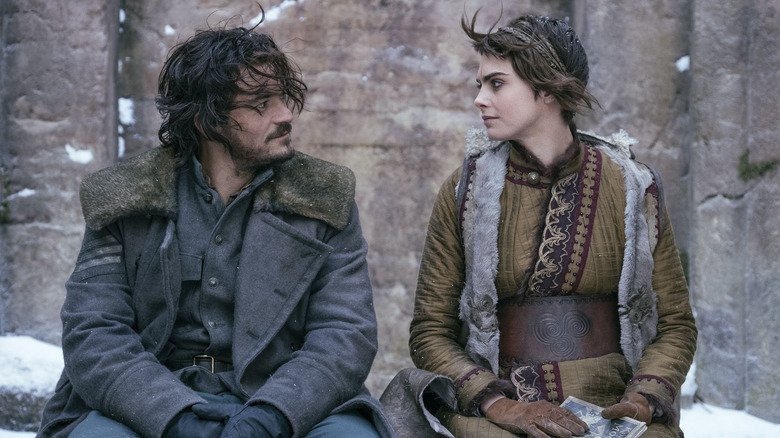 Jan Thijs/Amazon studios
In an interview with /Film, Travis Beacham spoke about the aspects of the original script that sustained the transition to the TV show. In the process, he spoke more about the inspirations that led to "A Killing On Carnival Row," citing the classic 1949 thriller "The Third Man" as having a major impact. He specified that the Victorian brick sewers shown in the film gave him the idea of having the action take place underground in many segments.
Beacham added that the exploration of class and race was present in the film script and was able to fully blossom on the show. In addition, he said that he always wanted the dynamic between the main characters, Rycroft Philostrate (Orlando Bloom) and Vignette Stonemoss (Cara Delevingne), to be reminiscent of screwball comedies. He noted that it was something that was there from the start, and he kept it throughout all of the project's stages of development.
In an interview with Collider, Beacham spoke about the transition from movie to television and said he was glad that the script became a TV series. He elaborated that the show allowed for a deeper character exploration, which led to a better story overall — something he felt would never have been possible with a movie's runtime. "The version that we have now is better than the feature script ever was 'cause we get to spend time with these people," he concluded.