Rick And Morty Fans Want An Episode With The Run The Jewels Music Video Animation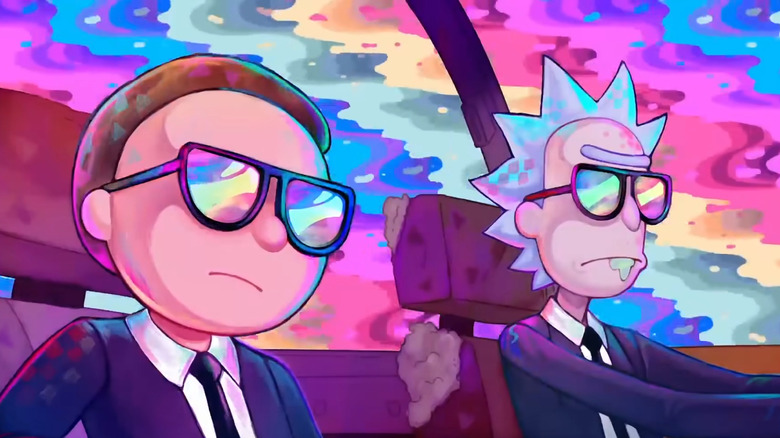 Adult Swim / YouTube
Over the years, Adult Swim's critically-acclaimed adult animated comedy "Rick and Morty" has referenced and featured some of the most well-known hip hop artists on the planet, including rappers like Ice-T, Future, and Logic — the latter of whom actually appeared in the series' third season.
The series' love of hip hop reached a pinnacle in 2018, when rap duo Run the Jewels collaborated with "Rick and Morty" to create a music video for their single "Oh Mama" –- a song that was featured on the album "Run the Jewels 3." The music video itself takes inspiration from "Pulp Fiction" (showing Rick Sanchez and Morty Smith stealing a mysterious briefcase from the Gromflomites) and is complemented by a dazzling new animation style -– one that many fans would like to see featured in the actual show.
"Imagine if the actual rick and morty [sic] creators made a whole episode in this style," @spanishboy6329 commented on YouTube. "A Rick and Morty movie with THIS level of animation would be incredible," echoed @superroydude, while @hazimroubaiy9281 emphasized that "Literally any frame of this would be a good wallpaper." It's clear that the gorgeous visuals and uniquely smooth animation style of this music video struck a chord with many "Rick and Morty" fans — and that those fans would love to see this style revisited in a future episode of the series.
The show has explored multiple different animation styles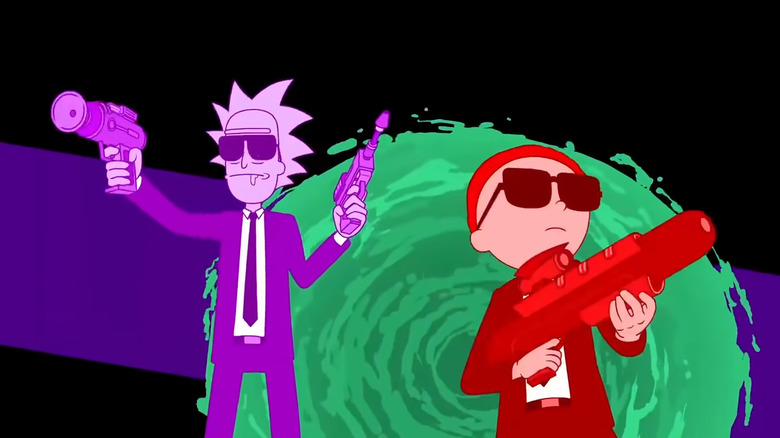 Adult Swim / YouTube
As iconic as the original "Rick and Morty" animation style may be, longtime fans of the series will know that there have actually been multiple "Rick and Morty" specials and projects that take on completely different visual styles. These are most often released via Adult Swim's official YouTube account.
The most famous of these is the anime-inspired short "Rick and Morty vs. Genocider," which takes the titular duo through a mind-bending adventure and pits them against the mysterious Evil Morty. Another such short, "Samurai and Shogun," features a katana-wielding Rick Sanchez cutting through a legion of Ninja Ricks. Adult Swim has also released the aptly-titled "Non-Canonical Adventures of Rick and Morty" — stop-motion shorts that follow bizarre and outrageous stories from beyond the series' regular canon.
Considering the impressive response these alternate animation styles have received (with "Genocider" racking up over 10 million views on YouTube, and the Run the Jewels music video cracking 37 million views), perhaps the team at Adult Swim might consider a one-off episode in another style. Doing so could elevate the sci-fi wackiness of the series with some incredible animation to boot.