Here's When You Can Watch Ant-Man And The Wasp: Quantumania At Home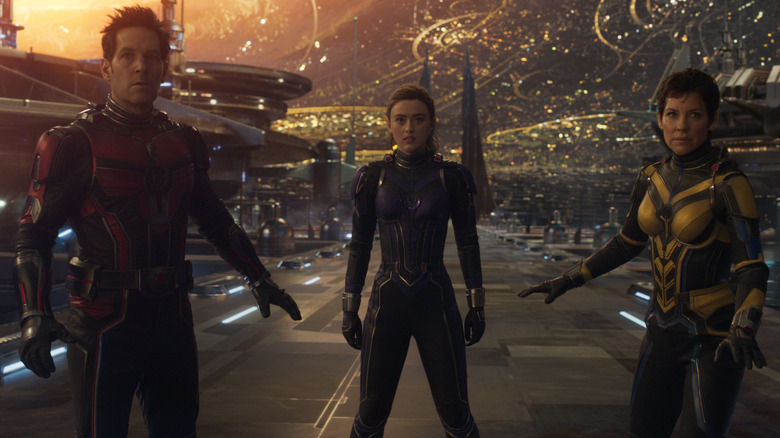 Marvel Studios/Walt Disney Studios Motion Pictures
Ant-Man and the Wasp are coming to home video sooner than you think!
Marvel Studios kicked off Phase 5 of its Marvel Cinematic Universe with "Ant-Man and the Wasp: Quantumania" earlier this year. Directed by series veteran Peyton Reed, "Quantumania" formally introduces audiences to the much-dreaded Quantum realm, peeling the layers back on Janet van Dyne's (Michelle Pfeiffer) three-decade-long stint down there. The "Ant-Man" threequel also sees the return of Kang (Jonathan Majors), who is on track to be the franchise's major big-bad for the next few years.
Released in mid-February 2023, "Quantumania" has, to date, grossed $467 million worldwide, per The Numbers, a staggering $150 million less than its 2018 predecessor "Ant-Man and the Wasp." The film was ultimately panned by critics, with Looper criticizing it for its poor visuals, mediocre humor, and preoccupation with setting up future films in a 4/10 review. With such negative buzz surrounding the film, it's all but possible that several Marvel fans skipped a theatrical outing, waiting for its inevitable home video release.
Fans who haven't seen "Ant-Man and the Wasp: Quantumania," or are eager to watch it again, can purchase it digitally on April 18. It will have its home video release on May 16.
Ant-Man and the Wasp: Quantumania comes with a medley of bonus features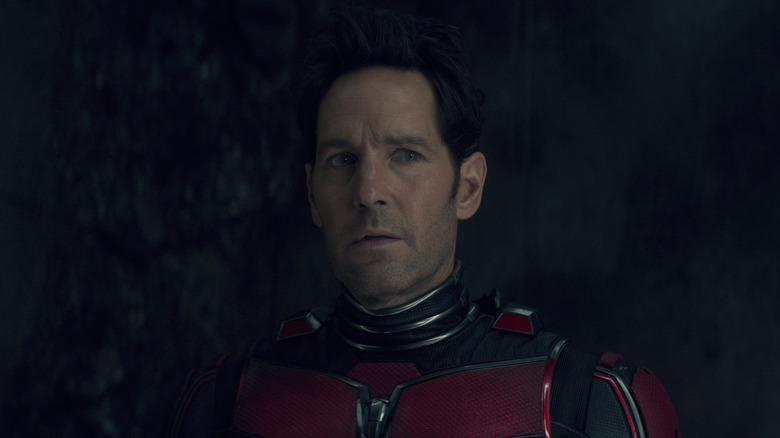 Audiences will able to purchase "Ant-Man and the Wasp: Quantumania" digitally via their favorite storefronts, including iTunes, Vudu, and YouTube. Marvel Studios hasn't announced the official Disney+ release date for the "Ant-Man" film. Audiences can likely expect the Paul Rudd-led flick to arrive on the streaming service sometime before summer ends.
Those who purchase the film, however, will be rewarded with a slew of bonus features and behind-the-scenes content. A Disney press release confirms that the film comes alongside a commentary track from director Peyton Reed and writer Jeff Loveness. In addition to a gag reel, the film will also arrive with two featurettes, each breaking down the heroes and villains of the film.
Two deleted scenes will also accompany the film's home release. "Drink The Ooze" will see Scott Lang (Paul Rudd) try to stomach down ooze as he enters the Quantum Realm. "I Have Holes" focuses on Veb (voiced by David Dastmalchian) finding out that he has holes.