John Wick Chapter 3: New Photos Reveal A Very Public Fight Sequence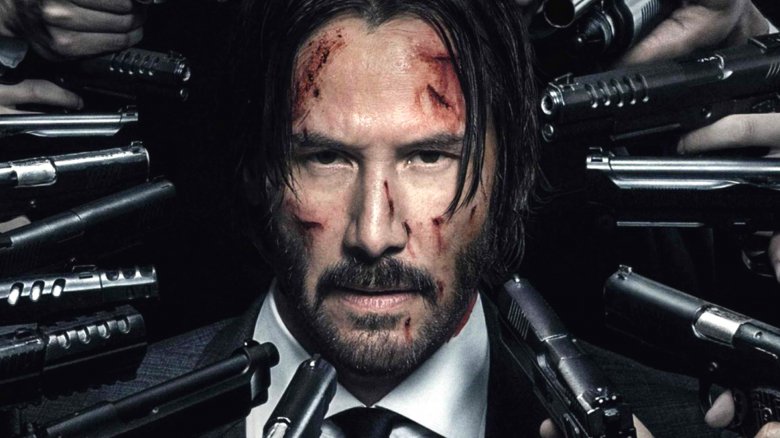 Lionsgate
Who let the dogs out? John. John. John Wick.
Production is in progress on the upcoming action sequel John Wick: Chapter 3, with a smattering of new photos giving us our best look yet at Keanu Reeves' next excellent adventure. (No, not that one.)
Last time we saw John Wick, the gun-fu ninja assassin who you know had to do it to 'em, he was in the process of trying to get the hell out of New York City. Apparently, as always tends to happen, he got a little held up at the train station.
New photos and video have emerged of a setpiece being filmed in New York City's Grand Central Station, which was apparently just crowded with people during the shoot. Some were there to film a movie, and some were there to watch them film a movie. Everyone else, one assumes, was just an intensely-annoyed commuter.
Thanks to the very public filming location, we've got an excellent glimpse at the general shape of one fight setpiece in the upcoming movie, in which Wick appears to face off with one of the many assassins on his tail after the events of Chapter 2. 
You can piece together the collage for yourself in the collection of pics and videos down below. (h/t Pursue News)
Awesome new pix/video from the set of 'John Wick 3' — Shot early this morning in NY's Grand Central Station. Keanu Reeves and Mark Dacascos face-off

FULL SET: https://t.co/hgqwOxElCF

Video: https://t.co/dPxQI0tIwA#JohnWick3 #keanureeves #marckDacascos #bts pic.twitter.com/Xcxx7H40bw

— Hollywood Pipeline (@HlywdPipeline) June 4, 2018
So apparently they are filming a little indie movie called John Wick 3 inside the Grand Central Station pic.twitter.com/mn8oPmlgRW

— RGS (@thatRGSguy) June 4, 2018
If there's one thing we can certainly take away from this set of photos and footage, it's that filming in a busy public space seems like an unimaginable nightmare. 
We're certainly going to be there to compensate the filmmakers for their troubles when John Wick: Chapter 3 comes to burn the world down on May 17, 2019.