Who Did Jordan Peele Play On Modern Family?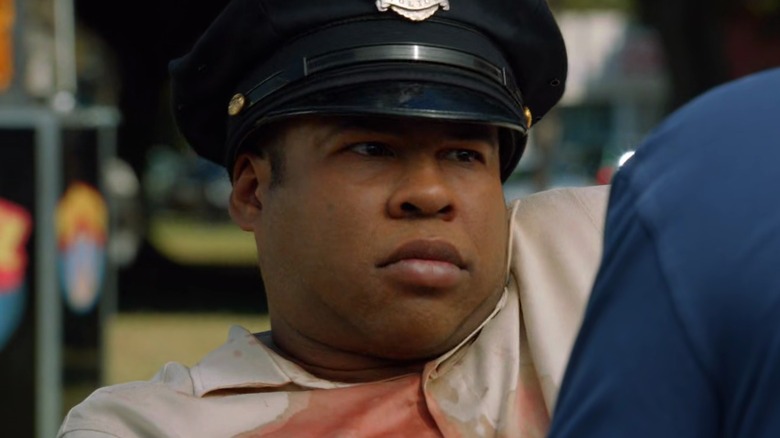 ABC
The figure of the superstar filmmaker is sometimes thought of as a relic of a different time. In our producer-driven era of endless franchising, rebooting, and intellectual property optimization, it often appears as though even the most talented and visionary directors are ultimately working in service of the needs of studios and brands, rather than the other way around. But there is one director from the last 10 years who has wholly, unequivocally established himself as a brand of his own, capable of securing major backing for his ideas and bringing enormous audiences into the multiplex just with the sway of his name: Jordan Peele.
The Academy Award-winning filmmaker and screenwriter has risen so meteorically to the top of the Hollywood auteur pecking order since debuting with "Get Out" in 2017 that it's almost easy to forget how, up until relatively recently, people didn't think of Peele as a director. But of course, before stepping behind the camera, Peele was already highly successful as a comedian and actor, with an extensive career in film and television going back to "Mad TV" and also including such projects as "Childrens Hospital," "Fargo" Season 2, and, naturally, "Key & Peele," the sketch comedy co-created and run by him and Keegan-Michael Key for five seasons. That career also included several stops at successful sitcoms, and one of those stops happened on the set of ABC's "Modern Family," which saw Peele play a memorable guest role in the Season 5 episode, "A Fair to Remember."
Jordan Peele played Jay's rival turned friend Derrick on Modern Family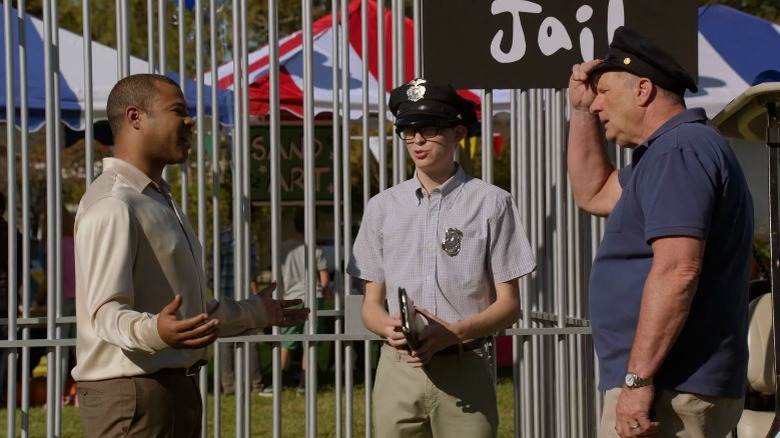 ABC
Peele appeared in "A Fair to Remember," the seventh episode of "Modern Family" Season 5. The episode follows the Pritchetts-Dunphys-Tuckers as they attend the kids' school fair, which sends everybody off on different adventures over the course of the day. Peele plays a guest character, Derrick, a fellow fair dad introduced getting into a bitter spat with Jay (Ed O'Neill) when both of them try to go for the same parking spot at the same time and end up stuck halfway. And, unfortunately for Jay, Derrick turns out to be every bit as stubborn and grumpy as him.
Then, just when Jay thinks he's rid of the irreducible man who insulted him by saying "I don't care if parking here is on your bucket list," he finds himself crossing paths with Derrick once again when both men are assigned to be partners in the "fair cop" duty Gloria (Sofia Vergara) has signed Jay up for. Jay and Derrick then find themselves embarking on a typical buddy cop arc in miniature, and gradually warming to each other despite their differences.
As is often the case with "Modern Family" guest spots, the whole plot basically works as an excuse to put Peele together with O'Neill and sees magic happen; the eagerness and panache with which both men trade barbs and send up cop movie tropes are enough to place Peele on the show's guest star hall of fame.