Star Trek: Strange New World's Ethan Peck Was Sure He Was Going To Fail As Spock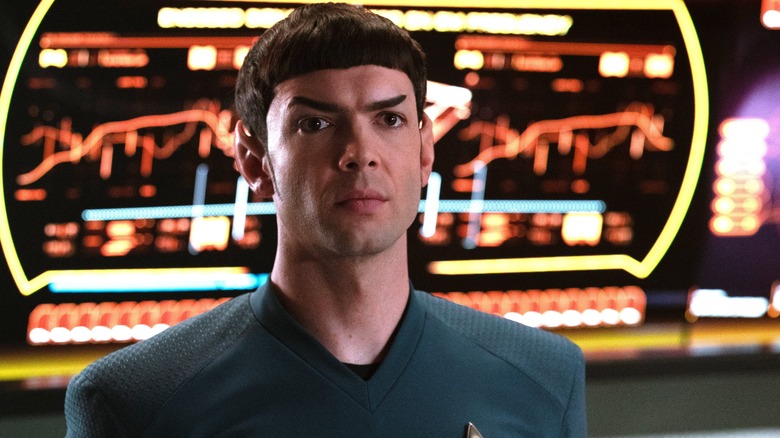 Marni Grossman/Paramount+
In 2019, after appearing in a slew of light-hearted roles over the years, including Michel in "Passport to Paris" and Patrick Verona in "10 Things I Hate About You," Ethan Peck took on a job he never dreamed would be possible: Starfleet Officer Spock. After appearing as the half-Vulcan in "Star Trek: Discovery," Peck became a core cast member of "Star Trek: Strange New Worlds." Despite such success, Peck initially thought his performance would fall flat.
Peck admitted to TrekMovie.com, "My expectations were to get fired and to fail..." He added, "I felt so unproven at the time. I didn't have a lot of experience, so I just wasn't sure how it was going to fare. I put a lot of pressure on myself. I guess I could call myself a recovering perfectionist at this point in time, and that's not good for creativity in art-making."
The pressure that Peck felt is understandable. After all, he's following in the footsteps of past Spocks, including Leonard Nimoy (who would undoubtedly understand Peck's anxiety on Star Trek's set) and Zachary Quinto. However, Peck's nerves — and strong desire to do the role justice — helped him hone a major life skill: Confidence.
Portraying Spock has helped Ethan Peck's confidence grow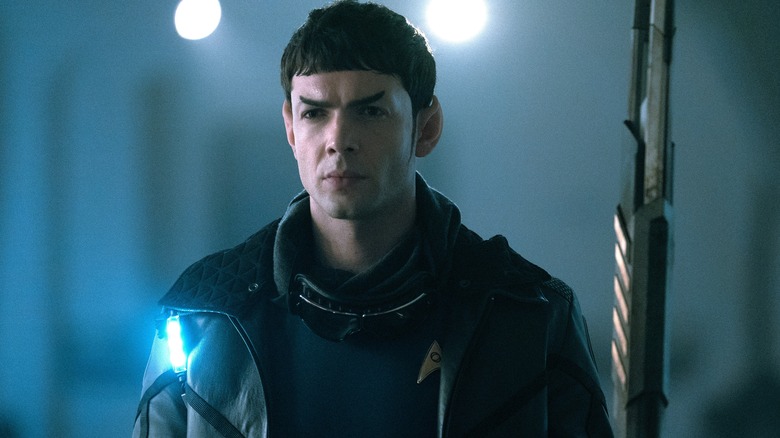 Marni Grossman/Paramount+
Ethan Peck may sometimes feel unworthy to don the Starfleet uniform of Spock, especially while tasked with testing new boundaries — like romance — in "Star Trek: Strange New Worlds." However, he's learned to embrace this sense of challenge and think to himself, "What would Spock do?"
He told Esquire, "He challenges me to be more confident. To have more useful thoughts. I found that I spent a lot of time thinking about ways in which I wasn't worthy or good enough, and that wasn't useful. Spock would never have these thoughts — he would never think about something that doesn't have great utility. That rubbed off on me in the best way, though I'm still on that journey of weeding out toxic and circuitous thinking."
So far, with "Star Trek: Strange New Worlds" coming back for a second season in summer 2023, Peck shouldn't stress about living up to expectations. He already is. There's an entire Reddit thread dedicated to how "Ethan is killing it as Spock," with many agreeing that his respect for the character and franchise shines through the screen. Some, like u/neontetra1548, even prefer him over Zachary Quinto: "I think Peck's Spock is one of the best 'recast prequel versions of an iconic character' to be achieved in popular culture."