Red Hot Chili Peppers' Anthony Kiedis Is Bringing An Animated Hellicious To TBS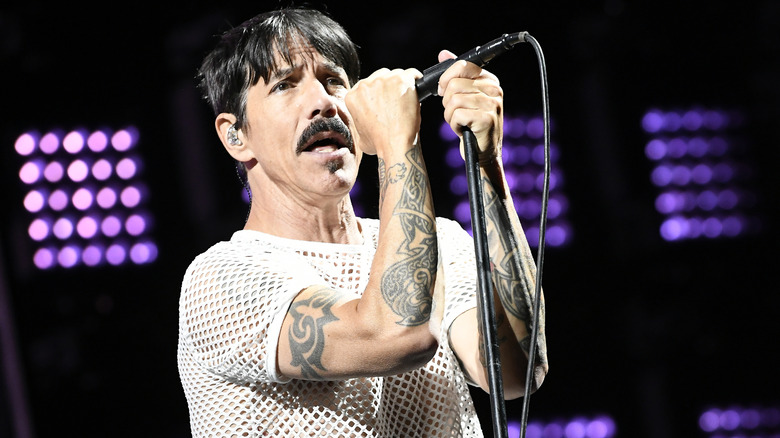 Tim Mosenfelder/Getty Images
Looks like it's time for Anthony Kiedis to take you to the place you love — at least if that place involves animation.
The lead singer and a songwriter for the legendary funk-punk band The Red Hot Chili Peppers will both co-produce and lend his voice to the animated program "Hellacious" for TBS, per Variety. It would join "American Dad!" as one of only two animated program to originate from the cable network.
The project will mark the first time Kiedis has performed as a voice actor since he appeared on "The Simpsons" all the way back in 1993.  He's no stranger to the acting word in general, though. Under the name Cole Dammett (a moniker inspired by that of his father, actor Blackie Dammett), he worked as a child actor, appearing in the film "F.I.S.T." and the ABC Afterschool Special "It's a Mile from Here to Glory." As an adult, he appeared in the cult film "Point Break" and "The Chase."
Hellacious already has deep roots in Hollywood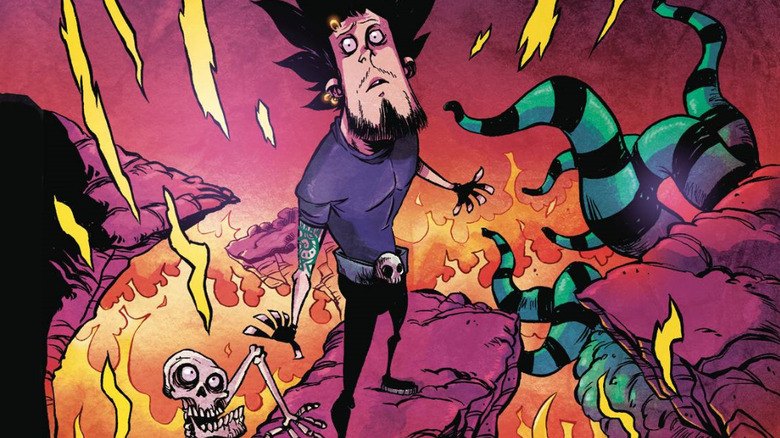 SBI Press
"Hellacious" centers itself around Cherry — the devil's seven-year-old-granddaughter — who finds herself in possession of the soul of Briggy Bundy (the character set to be voiced by Anthony Kiedis, seen above). But Briggy's goth-rocking soul is bound for heaven, not the underworld. The twosome team up and explore the unknown as they run from the authority figures in their lives. In Cherry's case, it's her mom; in Briggy's case, it's an authority from upstairs seeking to bring him to his heavenly reward. The comic series was co-created by Mina Elwell, Alan C. Medina, Kit Wallis, and Simon Oré, and ran for six issues.
It turns out that "Hellacious" already had some Hollywood connections before landing at TBS. The comic book series is published by SBI Press, an imprint which has published books by "Rick & Morty" and "Community" co-creator Dan Harmon and Dino Stamatopoulos, creator of "Moral Orel."