Actors You Probably Won't See At Comic Con Anytime Soon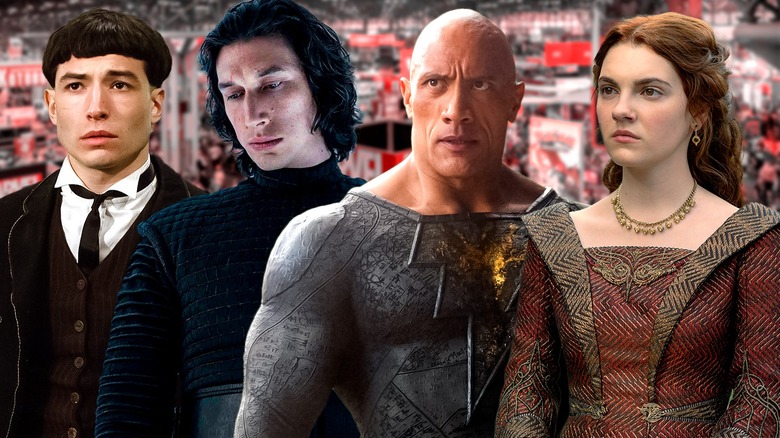 Static Media/Shutterstock
Whether the location is New York, San Diego, Liverpool, or Johannesburg, a comic book convention is always a good place for fandoms to come together. Each one is a joyous celebration of pop culture where the excitement lingers in the air and the euphoric spirit fills every hallway. One of the biggest draws of any comic con are the actors from various franchises who make major appearances. Sometimes they're involved in Q&A panels, sometimes they're promoting a new project, and sometimes they're simply meeting up with fans for autographs and photos. No matter what they're doing, it's always exciting to encounter them in these bustling spaces.
Most actors tend to embrace — or at least publicly lavish praise on — these events. But there are others who view conventions more along the lines of the old Shakespearean quote: "Hell is empty and all the devils are here." Moreover, apart from those celebs who don't like the vibe of the convention circuit, there are those who may not be invited to participate for altogether different reasons. While we would love nothing more than to hold hands with every star and discuss the best "Star Wars" movie with them until the lights go out, the reality is, it won't happen anytime soon with certain celebrities. We're here to take a look at the actors who are unlikely to show up at comic cons in the immediate future.
Jesse Eisenberg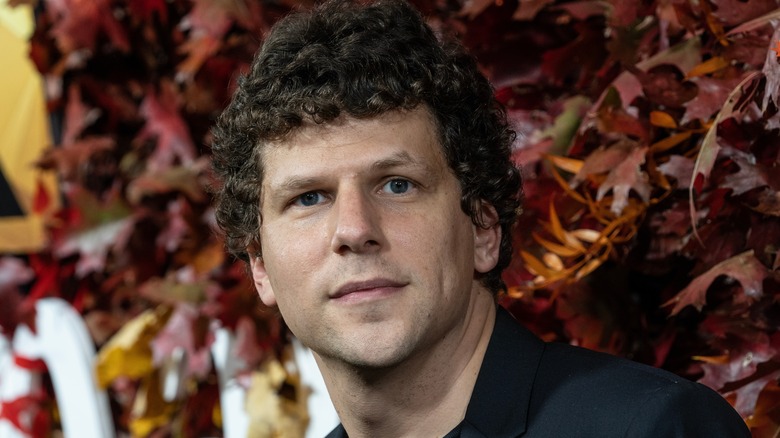 Lev Radin/Shutterstock
Jesse Eisenberg received the opportunity of a lifetime when he was cast as Lex Luthor in Zack Snyder's "Batman v Superman: Dawn of Justice." While his casting created consternation among the fan base (then again, what doesn't?), it afforded him the opportunity to write his name into Superman lore forever. Being part of such a big tentpole comes with certain marketing responsibilities, however, such as promoting the film at Comic-Con.
Speaking about the convention experience to the Associated Press, Eisenberg made some eyebrow-raising comments. "It is like being screamed at by thousands of people," he said. "I don't know what the experience is throughout history, probably some kind of genocide. I can't think of anything that's equivalent." Later, Eisenberg clarified his comments, stating he was being purposefully over the top to describe how taken aback he was by all the people at the event, but still felt grateful for the fan support.
Despite Eisenberg's explanation, the visceral metaphor rubbed fans the wrong way. Since his version of Lex Luthor has joined Henry Cavill's Superman and Adil El Arbi and Bilall Fallah's "Batgirl" movie in the Warner Bros. vault of things never to be seen again, he might not have to contend with big con crowds in the future.
Adam Driver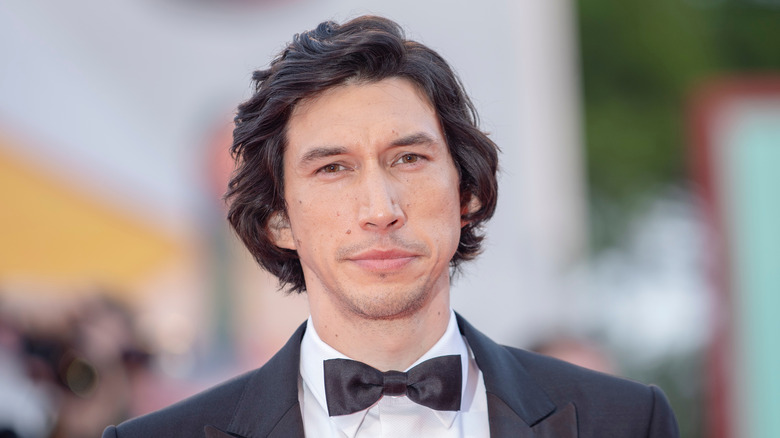 Denis Makarenko/Shutterstock
Even if someone has never watched a "Star Wars" film in their life, they probably know what the saga is about. That's how powerful this transcendent franchise is: You can't not know something about it. It's unsurprising, then, that it has one of the most passionate fandoms in the world. Search through Reddit threads or Twitter conversations long enough, and you'll see just how much this galaxy far, far away means to so many people — for better and for worse.
Adam Driver, who landed a starring role in the latest trilogy as Ben Solo/Kylo Ren, experienced this up close. He had never attended a comic con before he was cast in "Star Wars: The Force Awakens," and his first time didn't exactly inspire him to go back for more. Appearing on "The Graham Norton Show," Driver admitted he didn't enjoy the experience. He explained how disappointed he was to find out he couldn't even step out to grab a cup of coffee when he wanted to, and that he would need to wear a disguise if he wanted to leave his hotel room at all. Understandably, he attended such an event just the one time. "I saw what it was," the actor remarked. "I mean, it's nice. I'm not anxious to go again."
Emily Carey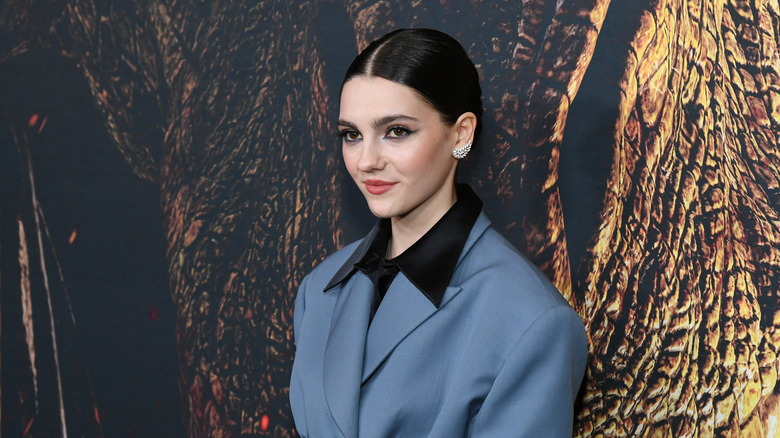 Jon Kopaloff/Getty Images
Emily Carey tasted success early on in her career by portraying younger versions of Diana Prince and Lara Croft in "Wonder Woman" and "Tomb Raider." However, her big breakthrough came from portraying the younger Alicent Hightower in "House of the Dragon" Season 1. This made her a household name and opened her up to a wider audience.
Additionally, it afforded Carey the opportunity to attend the 2022 San Diego Comic-Con and discuss the role of Alicent and the HBO show further. At the event (via The New York Post), Carey expressed how grateful and freeing the role was for her, saying, "There were some gaps that we had to fill, so to figure it all out I sort of started journaling, and managed to come up with some form of backstory, and it proved to be very useful."
Sounds innocent enough, right? Not according to diehard fans, who bombarded Carey's Twitter account with messages claiming she didn't understand the source material penned by George R. R. Martin. Eventually, the outrage prompted Carey to delete her account and say bye to the blue bird app. Now that she's seen the other side of fandom, one wouldn't blame her if she decides to give comic cons a skip in the future.
Ezra Miller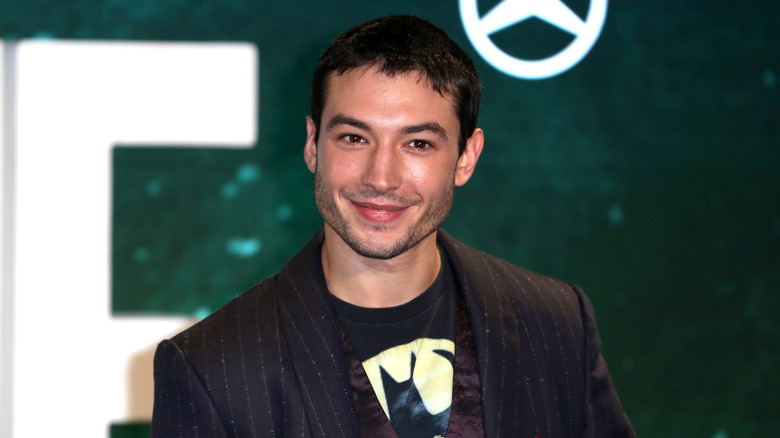 Fred Duval/Shutterstock
With a starring role in both the "Fantastic Beasts" franchise and the DC Universe, Ezra Miller was a hot commodity on the convention circuit and a notable public figure for a few intense years. Their excitement was infectious and palpable at the 2017 San Diego Comic-Con, where they showed up in colorful cosplay outfits to promote "Justice League." However, 2022 proved to be a tumultuous period for the actor, as they became embroiled in controversy after controversy. Miller missed the premiere for "Fantastic Beasts: The Secrets of Dumbledore," and there was talk that "The Flash" movie would be scrapped due to the constant waves of bad publicity.
In August 2022, Miller issued an apology (via Variety) for their past behavior and divulged that they are undergoing treatment for mental health issues. Since then, the actor has kept a low profile and stayed out of the limelight, even as "The Flash" movie has built positive buzz for Warner Bros. Discovery. Considering the string of past controversies and the uncertainty surrounding Miller's future as the Flash in the DC films, it's highly likely that the actor will avoid the comic con scene for the foreseeable future. In fact, don't be surprised if they've been issued a strict directive from the WB bosses to lay low for as long as possible.
Jodie Foster
Jon Kopaloff/Getty Images
Blockbuster franchises equal money and attention. The sole reason comic conventions remain in vogue is due to the enduring power of entities like "Star Trek" and the Marvel Cinematic Universe. These celebratory events take place across the globe because the organizers know they draw devoted audiences and serve as profitable marketing tools. It's not surprising, then, that Jodie Foster is unlikely to pop up at a comic con any time soon.
Speaking to Radio Times (via The Telegraph) in 2017, Foster didn't hold back in her assessment of the modern Hollywood system. She compared the current moviegoing experience to amusement park rides and fracking because of the detrimental effect blockbuster filmmaking is having on society. "It's ruining the viewing habits of the American population and then ultimately the rest of the world," she said. "I don't want to make $200 million movies about superheroes."
Foster didn't completely rule out ever doing a comic book movie, depending on whether or not the film had something important to say. However, she did reveal she has questioned her decision to become an actor and director, believing she could have done something else with her life.
Ben Affleck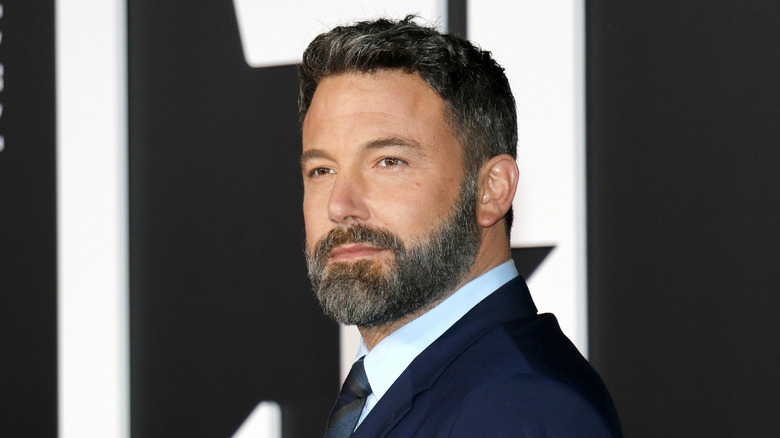 Tinseltown/Shutterstock
At this point, no one can blame Ben Affleck for wanting to stay away from comic cons and anything associated with capes and tights for the rest of his life. If "Daredevil" hadn't soured the experience for him, it's likely that playing Batman in the volatile DCEU was the bag of sour gummy worms that made his mouth numb. Plus, he doesn't need the stress. He's a proven actor, writer, and director who is solidly capable of producing Oscar-winning material on his own, which he seems to enjoy doing more than anything else.
But there's also another reason Affleck may want to avoid Comic-Con, and it has to do with his last rendezvous in 2017, when he appeared on the San Diego stage to promote "Justice League." It was common knowledge at this point that DC's films were in a state of peril and unraveling faster than the drama on "Gossip Girl." One potent example was Affleck stepping down from directing "The Batman." Many people believed he was done with the role and only appeared at Comic-Con to promote the upcoming "Justice League."
But, per Digital Spy, Affleck went on the charm offensive, saying he would stay on to play Batman. "Everyone at the studio tells me I'm their Batman and I believe it," he said. "And Matt Reeves? I'd be an ape on the ground for Matt Reeves. I'm blown away, and it's an exciting time in the DC Universe. I'm excited to be Batman." That didn't age well, now did it?
Dwayne Johnson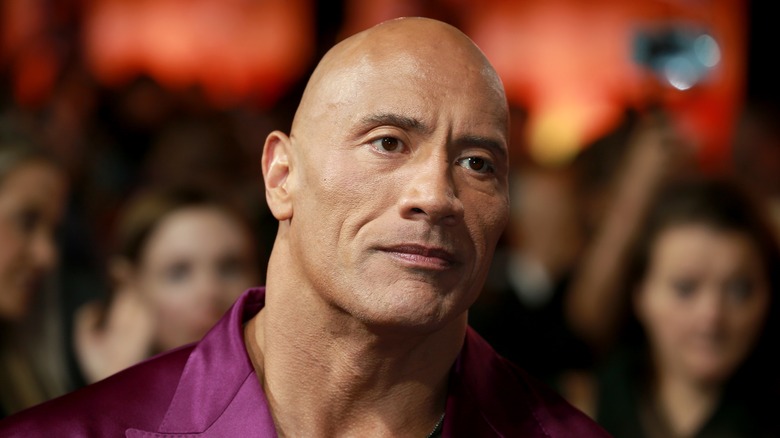 Fred Duval/Shutterstock
Poor Dwayne Johnson. At the 2022 San Diego Comic-Con, he arrived with an elaborate stage show and promised everyone that the hierarchy of power in the DC Universe was about to change. Now, he wasn't exactly wrong. However, it wasn't the change he might have expected. Johnson's "Black Adam" failed to ignite the box office, and not even the return of Henry Cavill's Superman in a mid-credits scene could electrify audiences into telling their friends to watch the movie.
Not long after the release of "Black Adam," James Gunn and Peter Safran were announced as the new heads of DC Studios. Soon, the bombshells were dropped one after the other, as they revealed this new DCU wouldn't feature Cavill's Man of Steel or Johnson's Teth-Adam (for now). In the weeks following, reports claimed Johnson had tried to make a power play for his vision of the DCU under the previous regime. He was also accused of influencing the post-credits scene of "Shazam! Fury of the Gods."
The former People's Champ can't seem to catch a break, as a large portion of the fandom now blames Johnson for the chaos that has surrounded the DCU. (In fairness, you can make an argument that this has actually been the status quo for this cinematic universe since 2013.) Nonetheless, a betting man wouldn't put money on Johnson showing up at a comic convention any time soon.
Joaquin Phoenix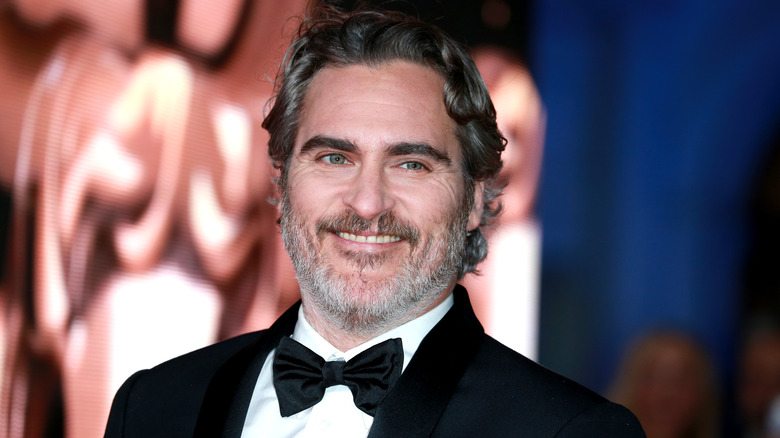 Fred Duval/Shutterstock
If there's one actor in Hollywood who loves the craft but not the celebrity aspect of showbiz, it's Joaquin Phoenix. He famously doesn't enjoy doing interviews or press for his films, preferring to let the work speak for itself. Even if he's portraying the Joker — arguably the most famous villain in comic book history — he's probably the last person any fan should expect to see at Comic-Con.
In an interview with Playboy, Phoenix described how meeting star-struck people in the street is often uncomfortable. He doesn't mind a genuine conversation with strangers, but the awkwardness can become a bit too much. He explained how he once had an encounter with a fan who approached him for a picture in a store. Though he declined, they had a decent chinwag instead. The gist is this: Phoenix doesn't mind chatting to his fans in regular settings, but he doesn't want to be made to feel like he's a zoo animal who's there to pose for photos. "That sycophantic energy is uncomfortable to be around," he remarked. "Nobody wants to experience that."
Bill Murray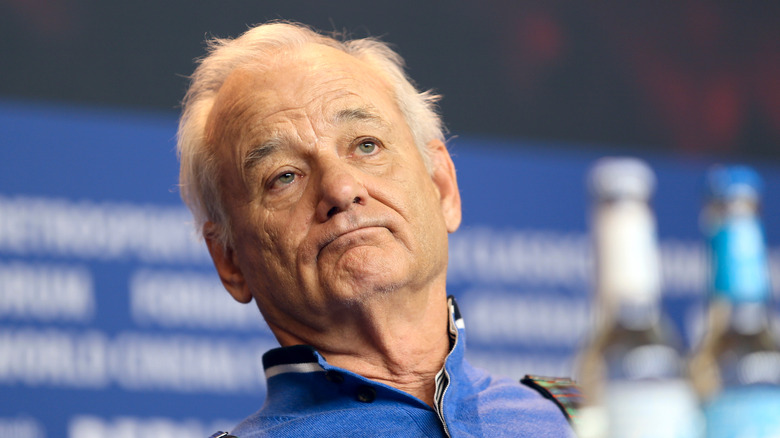 Denis Makarenko/Shutterstock
Bill Murray has danced to the beat of his own drum for decades. He isn't a traditional Hollywood celebrity who embraces every opportunity to peddle his brand to whomever is buying. Instead, he prefers to chill away from the limelight when he isn't doing a project. It's also well known throughout the industry that he doesn't have an agent or manager, choosing to have a 1-800 mailbox instead, where people can pitch him projects and leave messages. Upon listening, Murray will decide if something interests him or not and whether it's worth replying to. This means he's quite difficult to get a hold of if someone wants to involve him in something, such as a comic convention.
But Murray does, at times, shock and surprise audiences with the decisions he makes, such as how he accepted a small role in "Ant-Man and the Wasp: Quantumania." While it might seem impossible that he would appear at Comic-Con, it wouldn't be too out of character for him to show up randomly and start engaging with his fans if he felt like it.
John Boyega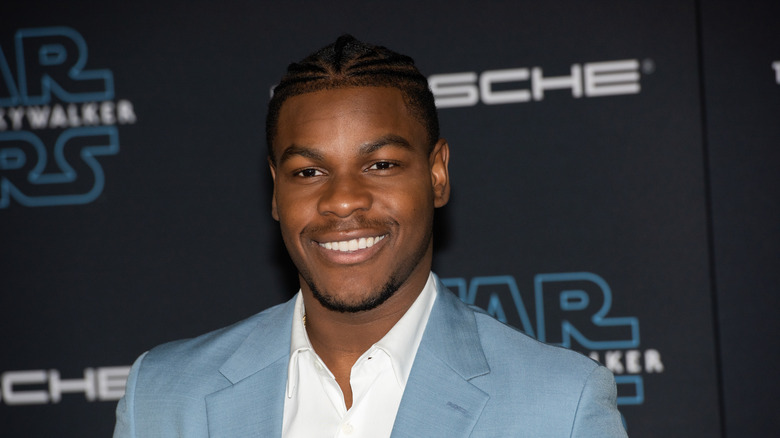 Silvia Elizabeth Pangaro/Shutterstock
"Star Wars" turned John Boyega into a global superstar. Thanks to his portrayal of Finn in the latest trilogy, the average person on the street knows who he is. However, that doesn't mean playing Finn was all lightsabers and Wookie sounds. He has openly discussed some of the negative aspects of the experience and how it made him feel afterward.
In an interview with Men's Health, Boyega opened up about how a tough 2017 nearly made him quit acting altogether. Thankfully, he's found his passion again after doing a number of smaller projects. That hasn't stopped the rumors of him joining the MCU from bubbling, though. "That's not in the vision for me now," he said. "I want to do nuanced things ... I want to donate my services to original indie films that come with new, fresh ideas, because I know it's real hard to top 'Iron Man' in that universe." With his focus firmly on non-blockbuster IPs for now, it's less likely that Boyega will be showing up at Comic-Con any time in the near future — unless he's appearing as a fan.
Jennifer Aniston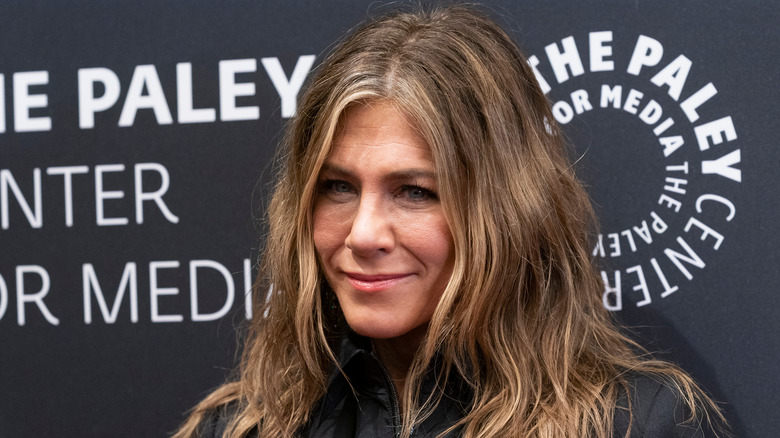 Lev Radin/Shutterstock
Jennifer Aniston is enjoying a second wind in her acting career, thanks to her appearances in "The Morning Show" and the "Murder Mystery" film series. While she's well known for playing Rachel Green on the celebrated '90s sitcom "Friends," her transition from TV to movie star didn't go quite as some may have imagined. A big reason for this could be due to Aniston's reluctance to do comic book movies.
Speaking to Variety, Aniston admitted she returned to the TV world after seeing the quality of what streaming services were producing. She added, "And then you're seeing what's available out there and it's just diminishing and diminishing in terms of, it's big Marvel movies. Or things that I'm not just asked to do or really that interested in living in a green screen."
Considering comic conventions are often celebrations of green screen cinema, it remains to be seen if Aniston would be interested in showing up at such an event. Maybe only if there's a big "Friends" couch and a cast reunion on offer.
Jared Leto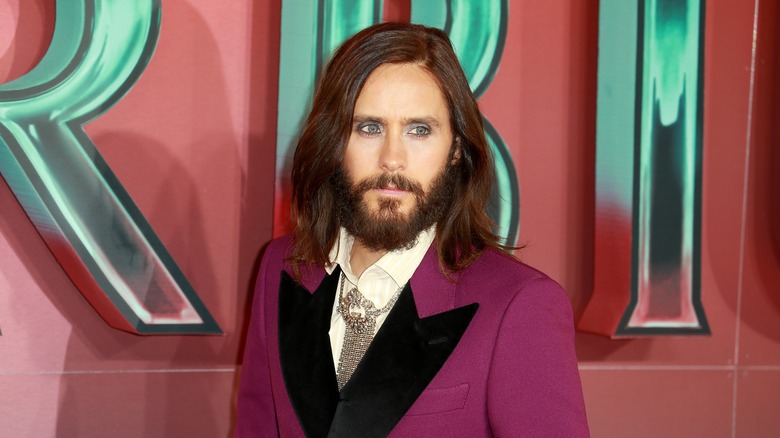 Fred Duval/Shutterstock
Jared Leto is the living embodiment of the saying, "One moment you're on top, the next you're not." As an Oscar-winning actor and a widely known entertainer, Leto was once viewed as a major Hollywood star. When news broke he was playing the Joker in "Suicide Squad," some fans grumbled, but others were willing to wait and see what he would deliver. Unfortunately, Leto didn't get lucky when the first photos of his Joker surfaced and made him look like a long-lost member of Insane Clown Posse. To make matters worse, "Suicide Squad" was critically hammered, and stories of Leto's method acting and its final product made him the subject of much ridicule.
He received a chance at redemption when he was cast as Michael Morbius, the living vampire, in 2022's "Morbius." How did that go? Well, let's just say Leto must be tired of hearing about ol' Morbie by now, as the character and film have become a bigger meme than the Joker. We imagine Leto must be wearing a crucifix around his neck and throwing holy water on any comic book movie script that comes his way. It's thus unlikely he will be attending Comic-Con in the near future, where he would surely be subject to thousands of people asking him if it's "Morbin' time."