Ted Lasso S3: Who Is Episode 4 Dedicated To?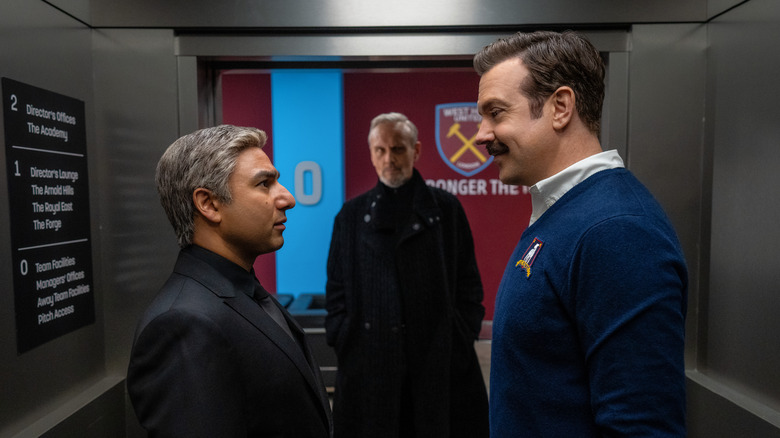 Apple TV+
The latest episode of "Ted Lasso" sees AFC Richmond feel the pressure as they travel to West Ham, the club that's run by their old friend-turned-rival Nate (Nick Mohammed). However, the episode also steps away from the ongoing storylines to acknowledge a real-life figure who tragically passed away last year. 
"Ted Lasso" Season 3, Episode 4 is dedicated to Grant Wahl, an American sports reporter who collapsed and died while covering the Argentina and Netherlands game at the Qatar World Cup last December. Per CNN, it was later revealed that the cause of the journalist's death was an aortic aneurysm that went undetected until he experienced a rupture. Wahl was aged 49 when he died. 
Of course, it makes sense why "Ted Lasso" paid tribute to Wahl. He was a longstanding journalist in the sporting world, with much of his career being dedicated to covering soccer. He also had a reputation for being friendly, according to the CNN article.
Grant Wahl contributed to CBS Sports and other top outlets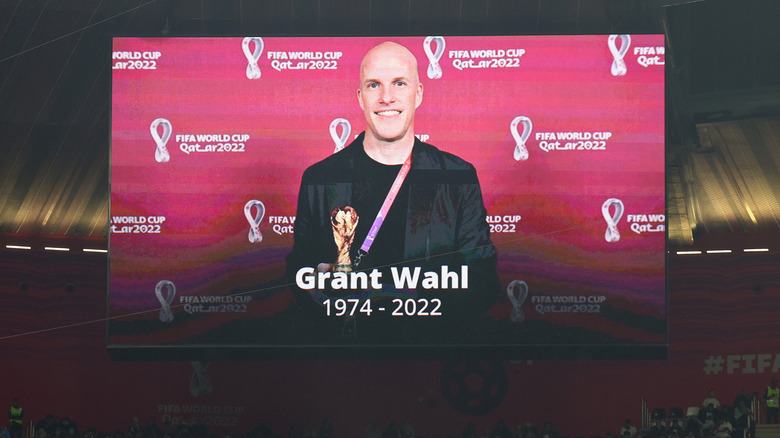 Richard Sellers/allstar/Getty Images
Grant Wahl was known for his appearances on CBS Sports and Fox Sports programs throughout the years, as well as his insight into documentaries for Paramount+ and writing for Sports Illustrated. He was predominantly known as a soccer and basketball correspondent, though he arguably made more significant contributions to the soccer field. 
In addition to covering 11 World Cups, Wahl wrote books on players such as David Beckham ("The Beckham Experiment"). The book focused on Beckham's monumental move to MLS side LA Galaxy from Real Madrid in 2007.
In 2011, Wahl even launched a bid to become the new president of FIFA to replace Sepp Blatter, who resigned following a 17-year tenure after getting caught up in a corruption scandal. Sadly, Wahl's effort to take the hot seat at FIFA was unsuccessful as he pulled out of the race before the deadline.