The Little Mermaid: Harry Styles Was Considered For Prince Eric (But Had Conflicting Career Goals)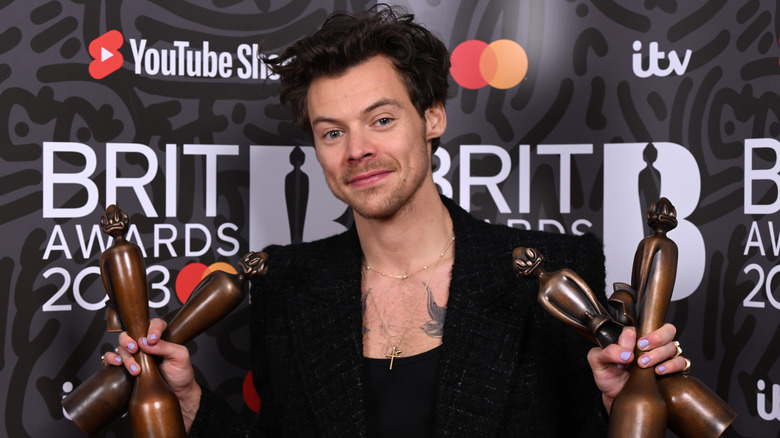 Jeff Spicer/Getty Images
Sometimes, no matter how much a fanbase might yearn for their favorite performer to take up a role, the actor in question might want to move in a different direction. According to Rob Marshall, director of the live-action "The Little Mermaid," Harry Styles was in this exact position. Speaking to Entertainment Weekly in April, Marshall revealed the role of Prince Eric was offered to Styles, but the singer turned it down in hopes of crafting a different sort of acting career for himself, and the role of Eric wasn't what Styles was looking for. 
"At the end of the day, he really felt like he wanted to go off and do the movies that he ended up doing, which were sort of darker," Marshall said. He added that Styles' quest to break free of his singing roots may have lead him to select the roles he did. "That's why he was really looking to do something not in the musical genre, to really stretch himself," Marshall said. "It was really a fun idea to play with, but in the end, I always think things happen for a reason. I'm so happy to have two young, new people in the film." 
Ultimately, Jonah Hauer-King was cast in the role of Prince Eric, and Styles went on to do a string of interesting dramatic roles.
Harry Styles' quest for darker parts have led him in interesting directions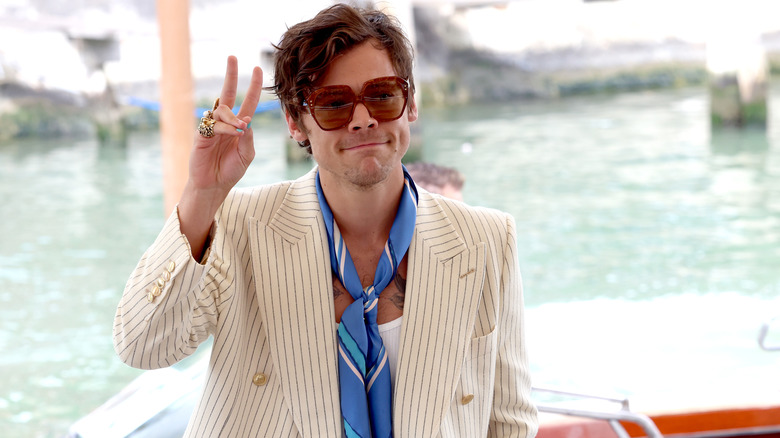 Franco Origlia/Getty Images
The films that Harry Styles chose to do instead of "The Little Mermaid" highlight his willingness to try new things — even if those new things don't work out. His two 2022 releases, which he apparently picked over the Disney film, received mixed results. 
"My Policeman," which saw him portray a 1950s, gay policeman who is not out, received mixed reviews, and it was released to Prime Video after a short theatrical run. Meanwhile, the science-fiction parable "Don't Worry, Darling" became a lightning rod for controversy and gossip, and it was a critical failure;  although, audiences received it better.  
The stark difference between the two roles is certainly enough to make one wonder where Styles is planning on taking his acting career next. It also leaves one wondering how he feels about turning down past roles in favor of these movies.