The Harry Potter Reboot May Soon Cast Its Spell As A TV Series On HBO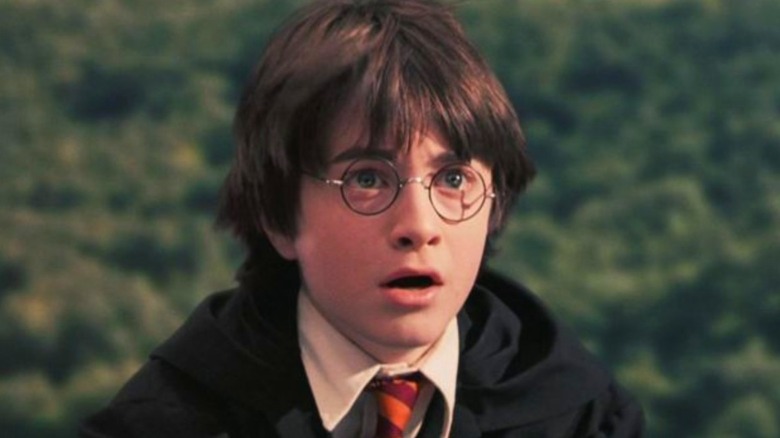 Warner Bros.
Warner Bros. made genuine movie magic in the early 2000s when it adapted the "Harry Potter" book series for the silver screen. Fans of the Wizarding World of all ages fell in love with these cinematic renditions of their favorite fiction books, resulting in the "Harry Potter" brand becoming a pop culture powerhouse. Even as the 2020s continue on, the adventures of Harry, Ron Weasley, and Hermione Granger remain as popular as ever. Therefore, it should come as no surprise that the "Harry Potter" saga is in line for a reboot.
According to a report from Bloomberg, Warner Bros. seems to have its sights set on a "Harry Potter" television series for HBO. Sources claim that each season would cover one book in the "Harry Potter" series, from "The Philosopher's Stone" — or "The Sorcerer's Stone," depending on who you ask — to "The Deathly Hallows." This would afford the minds behind the show to delve deeper into aspects of the books that the film series simply didn't have time to cover. Author J.K. Rowling has not signed off on the show, but sources note she would be involved purely to ensure it remains faithful to the source material.
Of course, this likely isn't in the cards because Warner Bros. and HBO are full of "Harry Potter" fans. In reality, this is part of a new business strategy.
More Harry Potter media is part of a larger Warner Bros. plan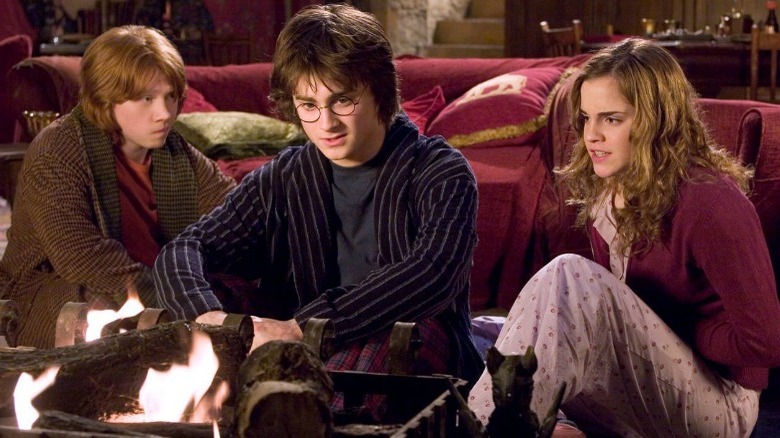 Warner Bros.
As explained by Bloomberg, Warner Bros. is looking to revamp its approach to streaming, which the company will reportedly announce next week. Word has it that the core of this new streaming strategy is to put together more original films and television shows focused on existing properties and characters that viewers are familiar with. "Harry Potter" more than fits that bill, with a story that an entire generation of moviegoers is very much familiar with and characters who have become cultural icons.
While it's reasonable to wonder if a "Harry Potter" reboot is really what fans want to see, given how much the original films made, it's no surprise that Warner Bros. is eager to test the waters. By the time the final movie, "Harry Potter and the Deathly Hallows: Part II," left theaters, the "Harry Potter" series as a whole grossed just under $8 billion worldwide (via The Numbers). The "Fantastic Beasts" prequel series hasn't fared nearly as well, but that seems to have done little to dissuade Warner Bros. from returning to the Wizarding World.
At the time of publication, a Warner Bros. representative declined to comment on the situation to Bloomberg, so we'll just have to wait and see what Warner Bros. has in store for the "Harry Potter" brand in the coming months.