The Revenant Composer Ryuichi Sakamoto Dies At 71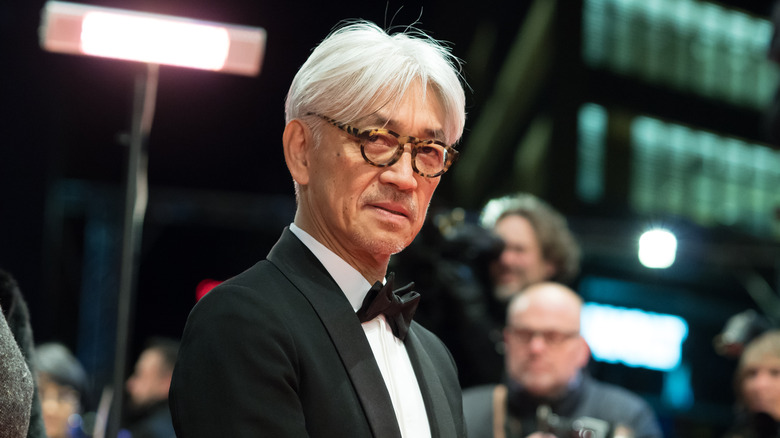 Cineberg/Shutterstock
Ryuichi Sakamoto, a pioneer of electronic music and prolific recording artist and film composer, has died at age 71, according to a tweet from the artist's official website.
Even if you're not familiar with Sakamoto's name, any lover of film has likely heard the music he composed for films like "The Revenant," "The Last Emperor," and Brian De Palma's "Snake Eyes" starring Nicolas Cage, to name just a few. Sakamoto's career in music began as a member of Japan's Yellow Magic Orchestra, a band that served as a trailblazer in the field of electronic music and influenced hundreds of artists. However, his work in film scoring came a few years into his pop music stardom with the film "Merry Christmas, Mr. Lawrence," which stars himself, Takeshi Kitano, and David Bowie. The film was Sakamoto's first score, and the unforgettable title tune is one of his greatest works.
"Mr. Lawrence" eventually led to a much more high-profile gig composing the score for Bernardo Bertolucci's "The Last Emperor" along with David Byrne and Cong Su, a score that won Academy Awards for the composing team.
Outside of music, Sakamoto worked notably as an activist for the cause of nuclear disarmament, organizing a "No Nukes 2012" benefit concert. 
Sakamoto continued to work as a film composer even while maintaining prolific output as a recording artist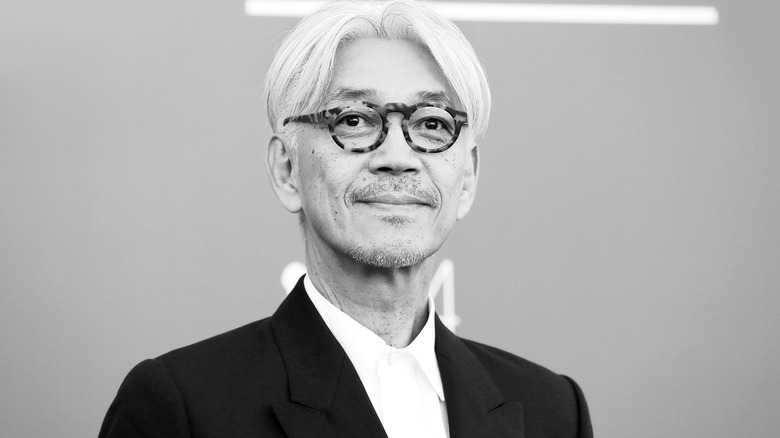 Andrea Raffin/Shutterstock
Ryuichi Sakamoto is probably best known in the west for his film scores, and after "The Last Emperor" he composed music for films from director Brian De Palma. Sakamoto's lush arrangements are integral to the dramatic effect of both "Snake Eyes" and "Femme Fatale." The latter film, starring Rebecca Romijn and Antonio Banderas, boasts a bravura opening sequence depicting a jewelry heist at the Cannes Film Festival and driven by Sakamoto's music. If you've seen the movie, you already know that it's almost impossible to imagine the sequence without his work.
Sakamoto's most recent high-profile film score was for 2015's "The Revenant" starring Leonardo DiCaprio and Tom Hardy, and directed by Alejandro González Iñárritu. While Sakamoto's "The Revenant" score was highly acclaimed, it was rejected from Academy Award consideration because the composer purposefully involved other musicians in its production, even though that was the intent. Director Iñárritu spoke out against this choice in an interview with Indie Wire, stating, "That was sad news.  [...] This was the plan, to blend the sounds of nature and the complexity of nature with no way to understand what is what. The complexity of that tapestry in concert is not accidental. The percentage was more than 56% Ryuichi, what it needed to be to be eligible."
Sakamoto was a titan in his field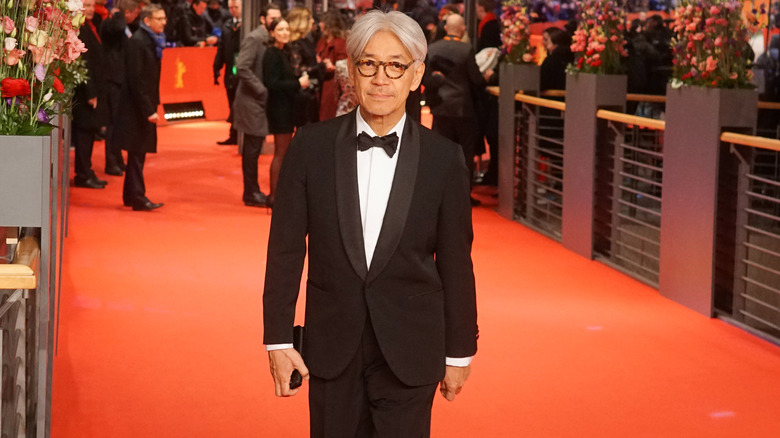 Cineberg/Shutterstock
In the midst of this work, Sakamoto continually composed music for smaller projects, including TV shows and even some video games. In 2017, Sakamoto was the subject of a documentary, entitled "Ryuichi Sakamoto: Coda." In one sequence of the film, Sakamoto, battling cancer at the time, talks about his mortality and his time left on Earth: "I honestly don't know how many years I have left. It could be 20 years, 10 years, or a relapse reduces it to just one. I'm not taking anything for granted. But I know that I want to make more music. Music that I won't be ashamed to leave behind, meaningful work."
He continued to work almost until the very end of his life, having released an ambient album "12" in January of this year. In a statement announcing Sakamoto's death, his official site quotes what was reportedly one of the artist's favorite sayings: "'Ars longa, vita brevis.' Art is long, life is short."