Interview With The Vampire Season 2 Recasts Claudia As Bailey Bass Departs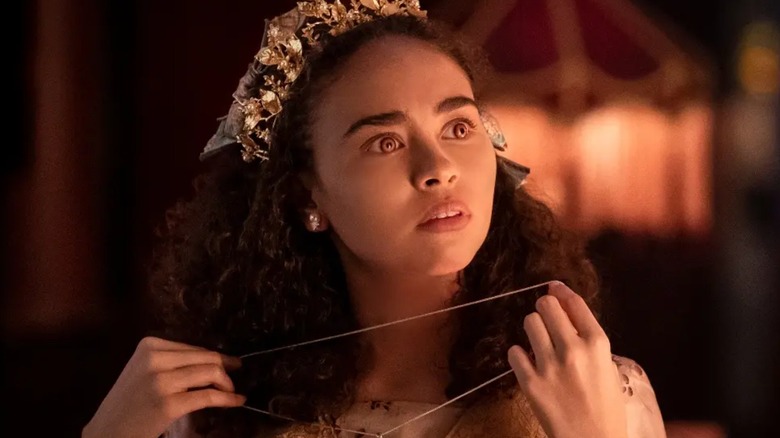 Alfonso Bresciani/AMC
In late 2022, AMC unveiled the first season of its stab at author Anne Rice's "Interview With the Vampire," which was immediately showered with praise. Despite deviating a bit from the books, the series' acting, costume design, story, and more received acclaim from all sides, justifying the Season 2 renewal announcement that reached the public before Season 1 even began. As the wait continues for this highly-anticipated set of episodes, though, it seems that the AMC hit will feature a major cast shakeup: Bailey Bass has departed the series and, therefore, the role of Claudia.
"Due to a variety of unforeseen circumstances I'm unable to return to Anne Rice's 'Interview With the Vampire' for the second season," Bass shared in a March 31, 2023 statement, voicing her appreciation for the cast, crew, and fans that made portraying Claudia such a special experience for her. A spokesperson for AMC also commented on the situation, commending Bailey for her work in the role and wishing her the best in her future endeavors. They also shared that Delainey Hayles has signed on to take over as Claudia (via Variety).
Seeing as Bailey Bass was a standout on "Interview With a Vampire" throughout Season 1, Delainey Hayles has some big shoes to fill. Surely, her acting experience and endorsement from Bass herself will go a long way in her finding success.
Bass fully supports Delainey Hayles as she takes on the Claudia role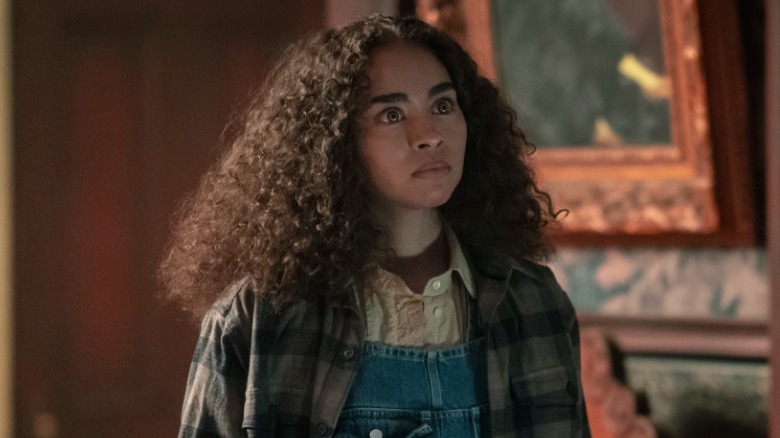 Alfonso Bresciani/AMC
In her statement announcing her departure from the role of Claudia, Bailey Bass expressed her full support for Delainey Hayles. "I wish Delainey the best of luck in taking over. I cannot wait to watch," she said, wishing the new Claudia well. For those unfamiliar, Hayles is relatively new on the professional acting scene with only a small handful of credits to her name. Most notably, she appeared in a single episode of the series "Too Close" as well as six installments of "Holby City." She also popped up in the shorts "Something in the Closet" and "Birds."
Additionally, as noted by Variety, Hayles has also thrived on stage, with one of her biggest theater credits being "The Lion, The Witch, and the Wardrobe" on London's West End. She'll join such Season 1 names as Jacob Anderson, Sam Reid, and Eric Bogosian — the actors behind Louis de Pointe du Lac, Lestat de Lioncourt, and Daniel Molloy — among others, who are returning for Season 2. Production is set to begin next week, with filming taking place in Paris, France, Prague, Czech Republic, and New Orleans, Lousiana.
As the debut of "Interview With the Vampire" Season 2 draws nearer, it will be interesting to see how Delainey Hayles approaches the role of Claudia.