Law & Order: SVU's Octavio Pisano Would Love A Velasco Family Storyline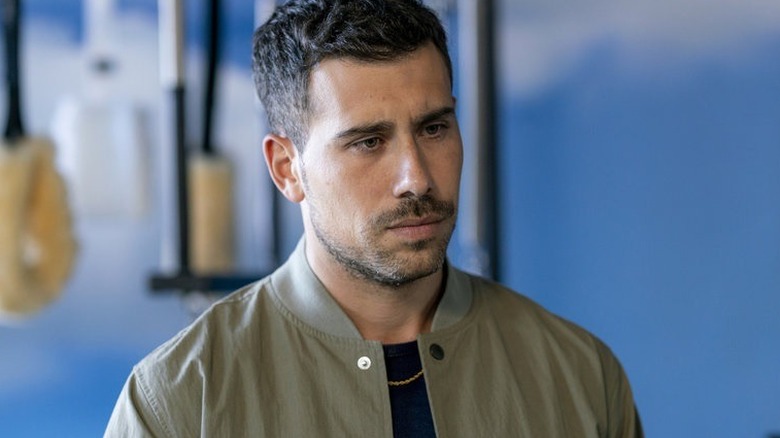 Spencer Pazer/NBC
The police procedural series "Law & Order: Special Victims Unit" has made history over the course of its 24-season run as the longest running live-action scripted primetime series. While Mariska Hargitay has been on the show as investigator Olivia Benson since the show's beginning, the show's ensemble cast has seen many changes over the years. The most recent change came with the departure of Kelli Giddish, who played Detective Amanda Rollins for 12 seasons.
One of the more recent additions, however, has been that of Detective Joe Velasco. Played by Octavio Pisano, Velasco joined the Special Victims Unit in Season 23, getting reassigned there after some time undercover. Over the course of his time on the show, more details about his past have emerged, including the reveal that he was involved in a murder during his time in a gang in his hometown of Ciudad Juárez.
In an interview with The Nerds Of Color, Pisano was asked about an ideal storyline he'd like to see Velasco get involved in on the show. The actor replied that he would like to see the show delve more into Velasco's family and background. He noted that he himself is close to his family, and so learning more about that side of Velasco would help Pisano better connect with his character.
Pisano has influenced Velasco's background on the show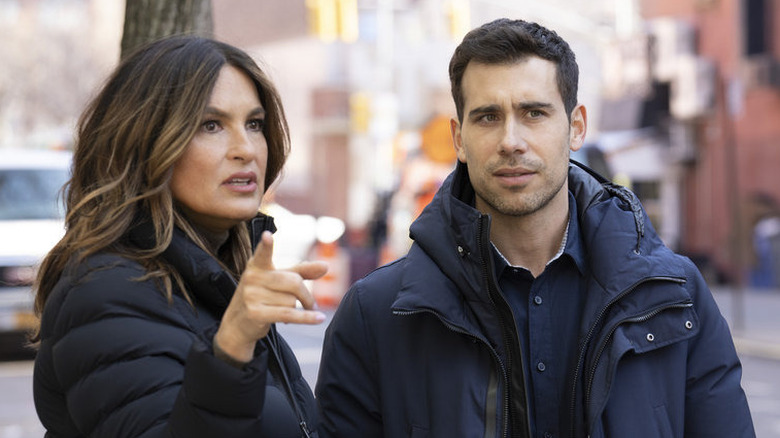 Virginia Sherwood/NBC
In another interview with The Wrap, Octavio Pisano noted that he'd discussed Velasco's history with the show's writing team, especially ahead of the Season 23 episode "Once Upon A Time In El Barrio." The episode revolved around Velasco looking for three girls from Ciudad Juárez.
Pisano noted that he himself grew up in Tijuana, a place similar to Ciudad Juárez in the kinds of crimes and criminals that operated there most often. So Pisano was able to provide insight that the writers were then able to incorporate into the character of Velasco.
The actor added that Velasco's professional background has also endeared him to other professionals in the "Law & Order" universe. In a Season 23 episode titled "The Lost One," Velasco ends up working with Detective Elliot Stabler (Christopher Meloni), a former mainstay on "Law & Order: Special Victims Unit" who is currently on "Law & Order: Organized Crime."
Pisano said that Stabler and Velasco are on very good terms with each other due to both of them having worked in the Organized Crime unit. The fact that Velasco was familiar with Stabler's world did not go unnoticed by the veteran, who liked that about his younger colleague.