The Idea Of Rebooting Scrubs Is A 'Bummer' To Bill Lawrence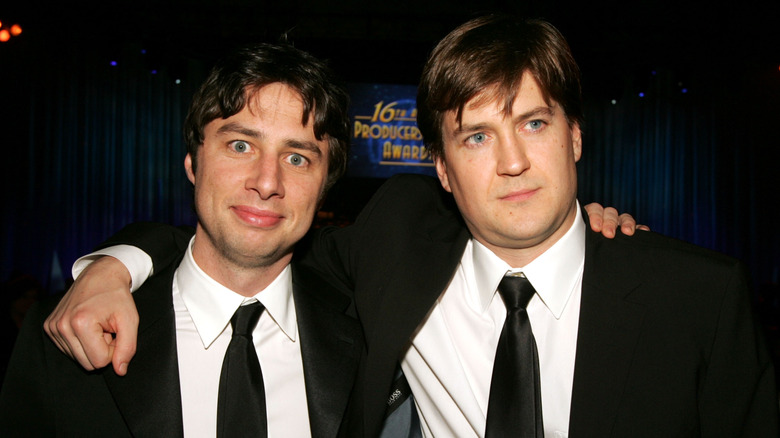 Kevin Winter/Getty Images
"Ted Lasso" is one of the most popular comedies on television right now, and Bill Lawrence is one of the people to thank for it. Lawrence developed the series for Apple TV+ with star Jason Sudeikis — as well as Brendan Hunt and Joe Kelly — and has acted as executive producer for the show. But before bringing "Ted Lasso" to life, Lawrence had a hand in creating quite a few popular comedies over the years; he wrote on "Friends" and "The Nanny" before going on to co-create "Cougar Town" and, more recently, "Shrinking." However, none of this is to mention one of the shows that he is arguably most known for creating: "Scrubs."
While "Scrubs" may have ended in 2010, it has retained a loyal fanbase over the years. So, in the age of reboots, has Lawrence ever considered bringing the series back? Well, he has indeed considered it — and the idea bums him out. Lawrence recently admitted this to The Hollywood Reporter, stating, "Nostalgically, it'd be fun to revisit, but the idea of doing it as a series is a bit of a bummer to me." Although Lawrence hasn't ruled it out entirely, the idea would have to be pretty great for him to come back to the show that once tired him out.
Lawrence admitted that he got burnt out working on Scrubs the first time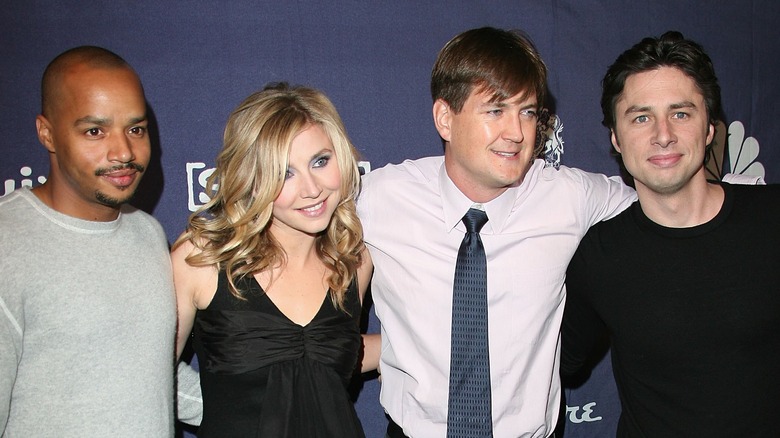 Chad Buchanan/Getty Images
While speaking to The Hollywood Reporter, Bill Lawrence revealed that he has been approached several times about the idea of rebooting "Scrubs" — but he doesn't foresee it happening. Part of Lawrence's reluctance is the fact that he got a bit burnt out working on the show the first time around.
With a laugh, Lawrence said, "I reached a point on that show, and maybe I stayed too long, but by the sixth year, the writers would be like, 'What should Dr. Cox's [played by John C. McGinley] rant be?' And I'm like, 'Why does he have to be f***ing mad every week? Who cares what he's mad at? My God!'"
That being said, Lawrence is keeping an open mind about the idea of a reboot, especially because he would love to work with the cast again. The creator said, "Here's the thing, everybody on that show is killing it today. So, I think we'd all do it to have the excuse to spend time with each other, but no one's in dire need of work and we see each other anyway. If we ever come up with an idea that would be fun to revisit, we'd do it just for the hang of it."