Here's Where You Can Stream Perry Mason Returns Online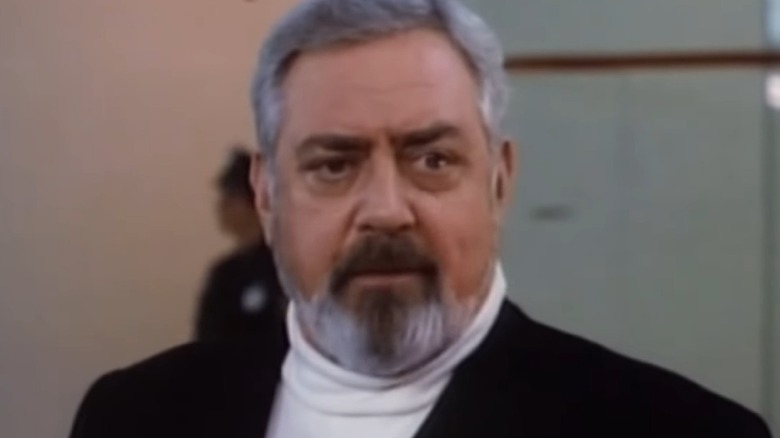 NBC
We may receive a commission on purchases made from links.
The "Perry Mason" reboot on HBO may have taken a new generation by storm, but there's still plenty of room for die-hard fans of the iconic 1930s lawyer to check out some of his past endeavors on film and TV. There's a lot of content to consume on this front — especially with regard to Raymond Burr's popular incarnation of the character. While Burr's "Perry Mason" TV series came to a close in 1966, the actor returned for more than 25 direct-to-TV movies in the ensuing years. This prolific era of the franchise began with the aptly-titled movie "Perry Mason Returns."
"Perry Mason Returns" features Burr's character from the TV series, who has transitioned into the role of an appellate judge in the years following the end of the show. When his former secretary Della Street (played once again by Barbara Hale) finds herself the prime suspect in the murder of her wealthy employer, Mason returns to his defense lawyer roots to protect his friend and clear her name. For those wanting a classic "Perry Mason" caper, this TV movie is a great way to go. Streaming it online, however, isn't the most simple task for those without a subscription to Sling.
Perry Mason Returns is hard to find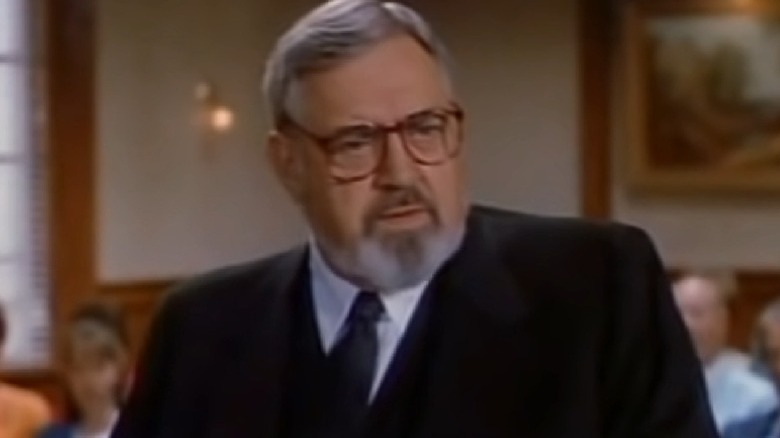 NBC
For those that would like to stream "Perry Mason Returns" online, their options are severely limited at the moment. As far as major platforms go, the only service that offers an official option to watch the film is Sling. No other major services, such as Prime Video, Netflix, or Hulu, include the flick in their catalogs. Even HBO Max, which hosts the modern "Perry Mason" series, lacks this classic version.
That information may be rather deflating to those that were hoping for another easy way to access the movie, but it's worth noting that fans aren't completely out of luck. In contrast to its digital presence, "Perry Mason Returns" is readily available in physical form by way of several "Perry Mason" DVD collections. Both "Perry Mason: The Complete Movie Collection" and "Perry Mason Double Feature: Perry Mason Returns / The Case of the Notorious Nun" include the movie, and both sets can be purchased on Amazon.
With HBO's "Perry Mason" reasserting the franchise's popularity in the modern entertainment landscape, fans can only hope that legacy content like "Perry Mason Returns" is made more readily available in the future. For now, however, those that want to see this classic TV movie adventure will either need Sling or a physical DVD.