Rob Lowe Would've Never Done Comedy Without The Help Of SNL's Lorne Michaels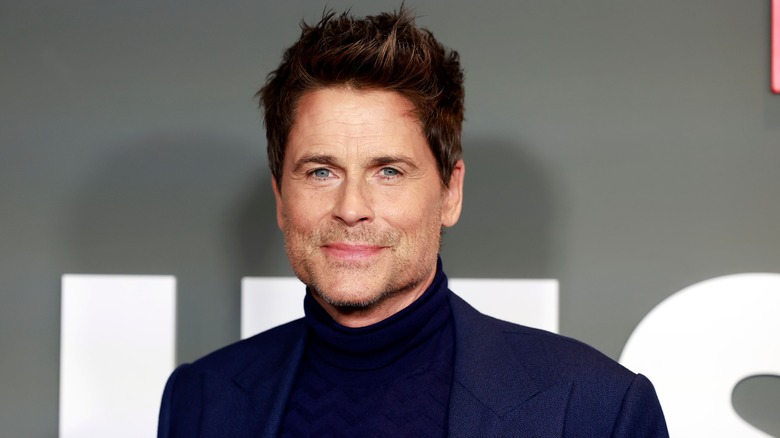 Emma Mcintyre/Getty Images
As it turns out, there's a world where Rob Lowe "lit'rally" never got into comedy.
Whether you're a fan of the Brat Pack or you've watched "Parks and Recreation" from start to finish upwards of 20 times, you probably recognize Rob Lowe's chiseled face, and you've probably laughed at him once or twice. Apparently, you can thank "Saturday Night Live" head honcho Lorne Michaels for that, as Lowe told the "Skip Intro" podcast.
Though he'd been since the early 1980s in movies like "The Outsiders," "St. Elmo's Fire," and "Youngblood," Lowe wasn't exactly known for his comedic chops until he appeared in "Wayne's World" — a spin-off of Mike Myers' "SNL" skit — in 1992, and he credited Michaels for that role. Calling the experience "amazing," Lowe continued, "When asked about "Wayne's World," Lowe said the movie was "amazing" and explained, "That came out of, I had hosted 'Saturday Night Live' a couple of times, had a really, really great experience and Lorne and I had gotten to know each other and become friends. And he was really the first person, I gotta give it up to Lorne, Lorne was the one that went, 'Oh this guy's funny.' It was Lorne."
Lorne Michaels figured out that Rob Lowe is pretty hilarious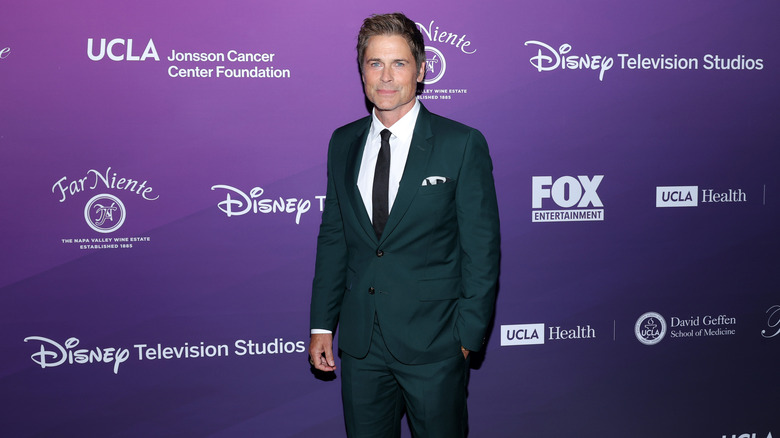 Rich Polk/Getty Images
"Because I wasn't getting, I certainly wasn't getting straight comedy parts," Rob Lowe went on. "And Lorne started it. When they were doing 'Wayne's World' as a movie, he wanted someone who knew his way around a movie. So he called me and that just started a whole run, from 'Tommy Boy' to 'Austin Powers,' it all started there."
After "Wayne's World," Lowe did indeed appear in "Tommy Boy" in an uncredited role (obviously, alongside "SNL" veteran Chris Farley), and in 1997, he reunited with Myers for "Austin Powers: International Man of Mystery." Any longtime fan of Lowe's knows that he has excellent comedic chops, and perhaps his most memorable comedy role in recent years is that of the ultra-athletic, extremely peppy Chris Traeger on "Parks and Recreation," giving the series a much-needed shot in the arm when he and Adam Scott joined the cast at the end of the 2nd season. He's also appeared in a ton of other comedic projects, including the short-lived series "The Grinder" in the lead role and Seth MacFarlane's "The Orville." Thank goodness Lorne Michaels realized Rob Lowe was hilarious, or we all might have missed out.