Deadliest Catch Star Blake Painter Dies At 38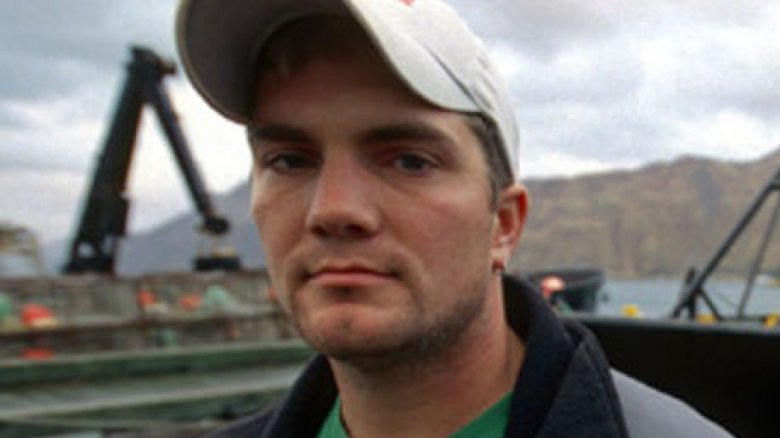 Discovery Channel
Blake Painter, an Oregon fisherman, former captain of the F/V Maverick, and star of the television series Deadliest Catch, has died. He was just 38 years old. 
The Associated Press confirmed Painter's passing, detailing that Clatsop County Sheriff Tom Bergin confirmed on Tuesday, May 29 that a friend of Painter's went to his home in Astoria, Oregon after he was unable to reach Painter. His body was found inside his home on May 25, but it's unclear when Painter died, as TMZ reports that professionals on the scene determined Painter had been "dead for several days" before his friend discovered his body.
No cause of death has been released, and won't until a toxicology report has been completed; however, Bergin noted that there was no apparent evidence of foul play involved. According to TMZ, law enforcement officials are "testing substances found at the scene of his death." Police officers will reportedly found prescription pills inside Painter's home and will test for possible narcotics, although it can't be said for certain whether the substances played a role in Painter's death.
The Daily Astorian reports that Painter had been arrested earlier this year after a police officer reportedly spotted him smoking heroin while driving. 
An expert crab fisherman, Painter gained fame after appearing on early seasons of Deadliest Catch on the Discovery Channel. The show follows the dangerous jobs of fisherman traversing the unpredictable Alaskan waters. He first popped up during season 2 in 2006, but chose to depart the show a few episodes into season 3. Painter worked as an engineer aboard the the F/V Maverick before becoming captain; later, Painter returned the Maverick to Capt. Rick Quashnick when he acquired his own vessel, the F/V Tradition.
Though Painter once told Seattle Weekly that he "dread[s] long-lining season, just because it's so repetitive," he noted that "when fishing is good, you're making money quick. It's not uncommon to make $1,000 a day."
Our thoughts are with Painter's loved ones during this time of mourning.