The Equalizer 3 Trailer Reunites Denzel Washington And Dakota Fanning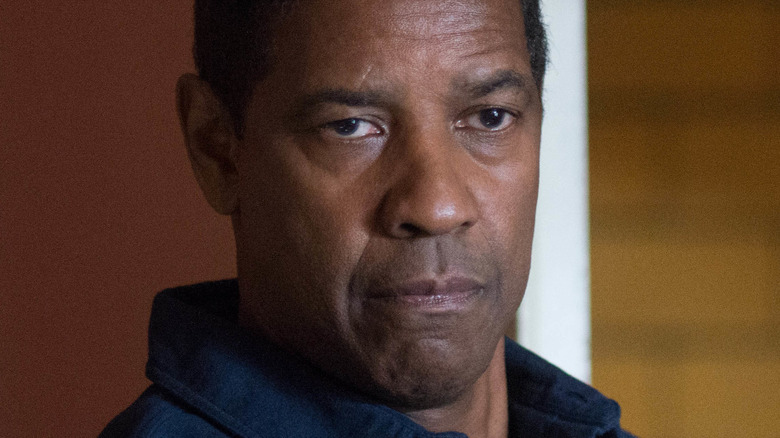 Sony Pictures
"The Equalizer" franchise has had a wild journey to its current film series status. It started out as the classic 1980s TV show about Robert McCall (Edward Woodward), a wealthy and skillful intelligence officer who's started a new life as a vigilante who solves various troubles for downtrodden people with no one else in their corner. In 2014, the series transitioned to big screen, with the rebooted franchise now starring acting legend Denzel Washington as the resourceful McCall. 
Now, the first trailer for the latest movie in the Antoine Fuqua-directed action series is here, and it seems that "The Equalizer 3" will give fans of the franchise their money's worth. Apart from Washington — who obviously returns as the hyper-capable, ultra-violent Robert McCall — the third movie in the series is set to feature Dakota Fanning, Sonia Ben Ammar and Remo Girone, among others. Here's what the explosive trailer looks like.
McCall is back in action
"The Equalizer" series' combination of spy thriller and vigilante justice action has worked well on both big and small screens, and it's clear that Denzel Washington has been happy playing the movie version of McCall, considering that he keeps returning to the well. "Equalizer 2" dropped in 2018, with Washington facing off against Pedro Pascal's villainous Dave York. This was an alluring enough concept to earn a cool $190 million at the global box office against a reasonably modest budget of $62 million, and after five years, the audiences are clearly still hungry for Robert McCall's brand of justice — which is precisely what's in store, judging by the new trailer. 
Part of "The Equalizer's" allure is the fact that the two previous movies have left several unanswered questions, which "The Equalizer 3" and potential future installments in the franchise may explore at their leisure. Whether "The Equalizer 3" intends to solve these mysteries or add to them remains to be seen, but it looks like the ride will be pretty wild either way.