The Big Bang Theory: Fans Think Raj Was Mistreated By The Writers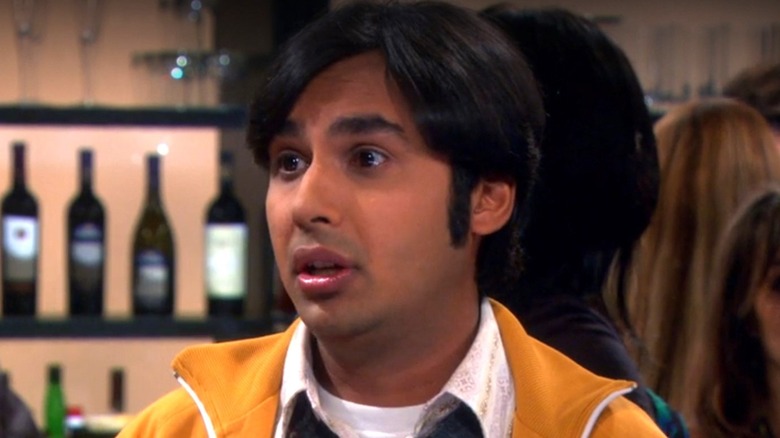 CBS
Throughout "The Big Bang Theory," several characters enjoy drastic character improvements. Howard Wolowitz (Simon Helberg) transforms from creepy womanizer to devoted husband and father, while Sheldon Cooper (Jim Parsons) finally embraces a romantic relationship with Amy Farrah Fowler (Mayim Bialik). However, there's one member of the crew who fans feel is mistreated by the show's writers — Raj Koothrappali (Kunal Nayyar).
It's no secret that the guys of "The Big Bang Theory" aren't the coolest around, but some fans dislike the extra level of loser that's regularly attached to Raj. U/AgeLow8868 said, "Change Raj completely. At the start, he was funny, but then [he] became whiny and pathetic. I wish he had better development."
Another user took issue with the fact that Raj's personality tends to fluctuate too often. Sometimes, especially after he's had a few grasshoppers, he's overly confident and flaunting his family's money. Other times, he's wallowing in self-pity, complaining about how he'll never find love. And every so often, a more feminine side shines through. U/198297 said of the latter, "It wasn't his character from the start. Also, girls actually liked him because he was exotic but he just became more lonely and desperate towards the end seasons. Idk how that happened!"
As for Nayyar, he has no qualms with the way his character was written.
Kunal Nayyar enjoyed Raj's character growth over the years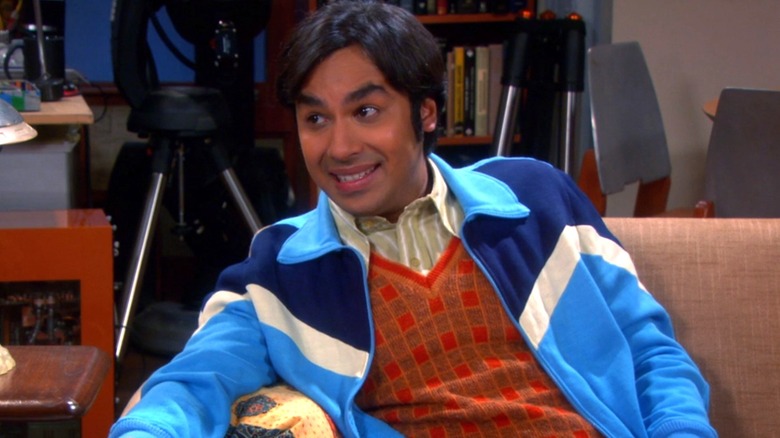 CBS
While some "The Big Bang Theory" fans find Raj Koothrappali to be whiny and inconsistently written, Kunal Nayyar is able to focus on the positives of the astrophysicist. In an interview with HeyUGuys, he explained how much he enjoyed Raj's growth over the years. Though he's the only single character at the end of the series, he has come a long way. He can speak to women without being intoxicated and even secures Sarah Michelle Gellar as his date for the Nobel Prize ceremony.
"It's nice as an actor to be able to evolve with your character," Nayyar said. "If the show is the same eight years ago, nine years ago as it is today, then people would be bored. No one would be watching it. It happens to shows all the time, by the way, where a formula works, but then people outgrow the characters because they're like, 'No one wants to see people who have aged ten years still behave like they were ten years ago emotionally.'"
Raj may not get married and have children on "The Big Bang Theory," but a favorite moment for Nayyar is when Howard and Bernadette Rostenkowski-Wolowitz (Melissa Rauch) name him the godfather of their baby, Halley. He doesn't have a girlfriend, but he truly has a best friend in Howard.