The Walking Dead Creator Feared Season 1 Revealed Too Much (And Was Proven Right)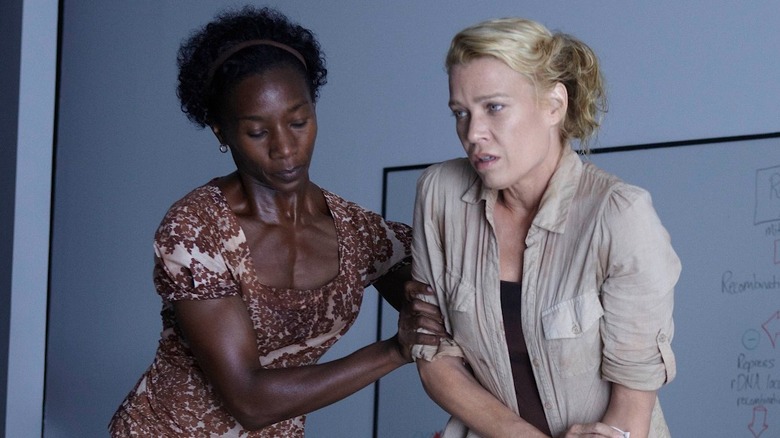 AMC
Throughout AMC's "The Walking Dead," the end of Season 1 served as a kick-start for how the rest of the series would develop. The original group out of Atlanta finally found their way to the Centers for Disease Control headquarters, where they encountered the center's sole survivor, Dr. Edwin Jenner (Noah Emmerich). In "TS-19," Jenner explained how France was close to having a cure for the walker outbreak before all research facilities worldwide went silent. In a 2014 Reddit AMA, series developer and comic series creator Robert Kirkman spoke about the episode.
Redditor u/churro777 asked the author why he did not like the mention of France, and he replied, "I feel it revealed too much of the world and gave the characters too much information. I prefer the way they're more in the dark about the rest of the world in the comic. For instance, for all they know in the comic, the outbreak is contained on this continent."
Kirkman's initial apprehension has been proven correct thanks in part to the new spin-off series featuring Daryl (Norman Reedus). Here are the details.
The Daryl Dixon spin-off confirms Robert Kirkman was right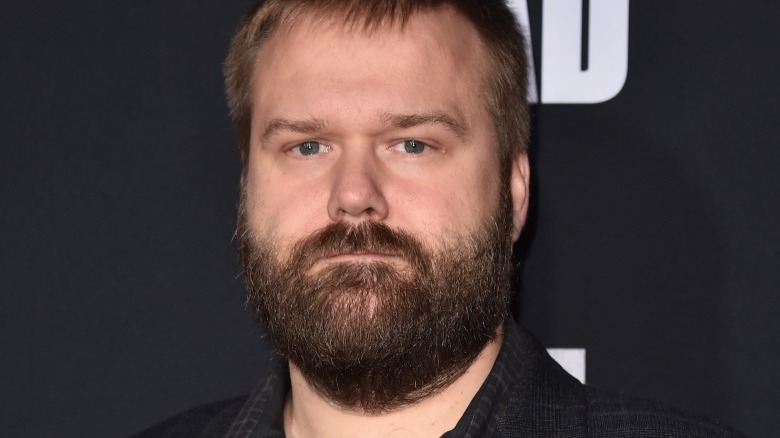 Alberto E. Rodriguez/Getty Images
There are numerous questions about the Daryl Dixon spin-off series to ponder, but the outbreak's origin in a French laboratory, as revealed in "The Walking Dead" series finale, is a major one. With Daryl expected to awaken in the European country with no memory of how he arrived there, the events of "TS-19" have neutralized any possible plot twist. Dr. Jenner's appearance in a post-credits scene in the series finale of "The Walking Dead: World Beyond" provided another clue about France's possible involvement in the virus outbreak.
In a 2021 interview with Entertainment Weekly, "The Walking Dead: World Beyond" creators Scott M. Gimple and Matthew Negrete fielded questions about that program's final episode. When asked where the idea came from to show the French labs and Dr. Jenner's video diaries, Gimple answered that the virologist was making the tapes in "TS-19," which served as a jumping-off point to launch an exploration into the franchise's overall mythology. The synopsis of the Daryl spin-off only reinforces information that was established in late 2010. The final episode of "The Walking Dead" and the Norman Reedus-led follow-up series all lead back to those long-ago revelations that Edwin Jenner made at the CDC in the flagship show's first season.
That means Robert Kirkman's assessment of the Season 1 finale in 2014 was prescient of where the showrunners of the multiple "TWD" properties would steer their projects.