Chicago Fire Fans Are Divided Over Chili's Stint On The Show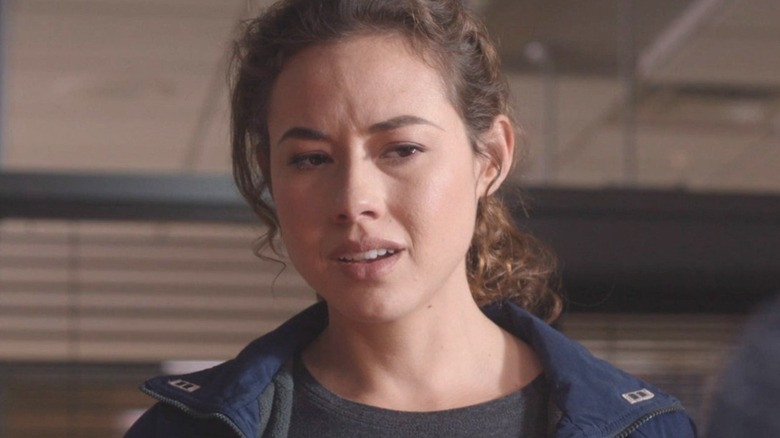 NBC
Whenever things are settling down at Firehouse 51, viewers can always count on a fresh face to come in and shake up the "Chicago Fire" status quo. That tactic has amounted to varying levels of success over the years, with some new characters becoming fan-favorites and others like Sam Carver provoking concern among the "Chicago Fire" fanbase with their debut. However, there's also newcomers that end up splitting the fanbase, which is exactly what happened when Dora Madison's edgy paramedic Chili joined the team for the third and fourth seasons.
Chili's run on "Chicago Fire" is, in a word, tumultuous. Despite earnestly trying to adjust to her new position, it's not long before her past comes to haunt her. The first responder struggles with her long-term alcoholism, a problem that is only exacerbated when she learns that her twin sister has died during Season 4. In the end, Chili's constant crossing of the line leads to her being fired from the department.
In the time since Chili's departure, some fans have come out with an overall positive reception to the character. "The tragic story arc Chili goes on is a stark reminder that some people are so damaged even Firehouse 51 cannot save them. Personally I think she was one of the better guest characters on the show," u/KiwifromtheTron wrote. However, others have found themselves on the opposite side of the aisle.
Some fans are pretty chilly with Chili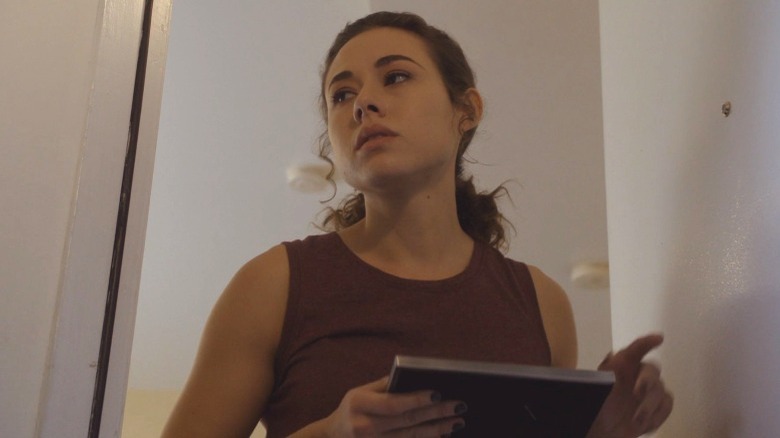 NBC
Even years after Chili featured on "Chicago Fire," some fans still haven't warmed to the controversial character. "Didn't really care for Chili much at all," u/Extension-Raisin8023 commented. Other fans also didn't have very positive things to say about the character in hindsight. "Watching reruns now and I hate all episodes with her," u/Suspicious-Papaya-71 wrote.
Some fans aren't necessarily opposed to Chili herself, but they ultimately weren't pleased with how the series progressed her storyline. "I liked Chili at first. She had a lot of energy, and a lot of ideas. Unfortunately, they turned the character down a dark path, with no plans for any redemption," u/MuttJunior explained. "I was disappointed in that. I think it might have been interesting to see where they could have taken the character if they didn't go that route."
Regardless of how fans feel about Chili, it's not very likely that the character is going to make a comeback any time soon. It's been the better part of a decade since she departed the Firehouse 51 team mid-way through Season 4, and the last anyone saw of her was when she finally checked into rehab. She's scarcely been referenced by any of the other characters in the time since. It seems that Chili is destined to remain one of the more divisive elements of "Chicago Fire" as time continues on.