Mockingjay Part 2 Director Claims The Bleak Settings Didn't Affect Morale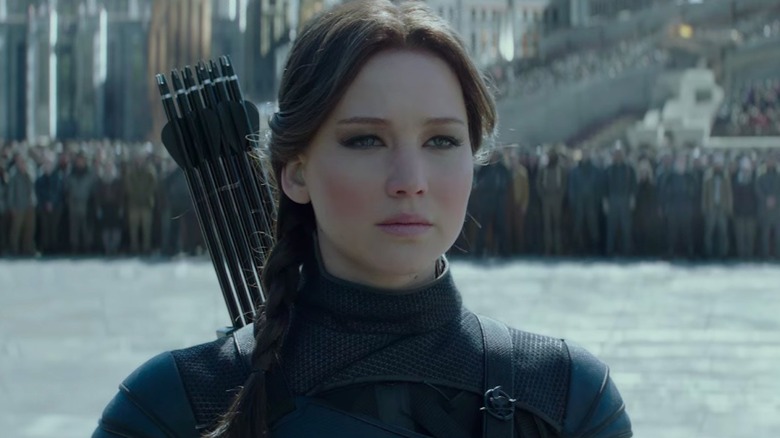 Lionsgate
"The Hunger Games" franchise is a beloved film series — but it isn't exactly a lighthearted one. The series is full of darkness and serious themes; after all, the premise of The Hunger Games alone is deeply bleak. Beyond that, plenty of key characters die and the story's heroine, Katniss (Jennifer Lawrence) is forced to make very difficult — and very adult — choices.
After watching the series, you might be curious what it was like for the actors, as well as the crew members, to bring the story to life across the four films — was it depressing on set? Were the actors able to remain in high spirits in between takes?
According to Francis Lawrence — who directed "The Hunger Games: Catching Fire," "Mockingjay – Part 1" and "Mockingjay – Part 2," as well as the upcoming prequel "The Hunger Games: The Ballad of Songbirds and Snakes" — the harsh settings and dark tone didn't affect morale on set. When asked if the bleakness affected the atmosphere of the set, Lawrence told Den of Geek, "There were times. The sewers were really a miserable time, it was a really hard stretch of shoot, but even then there was some joking and some fun." Luckily, it was the right group of people on set to keep things light.
Lawrence credits the cast for keeping the set lighthearted in between takes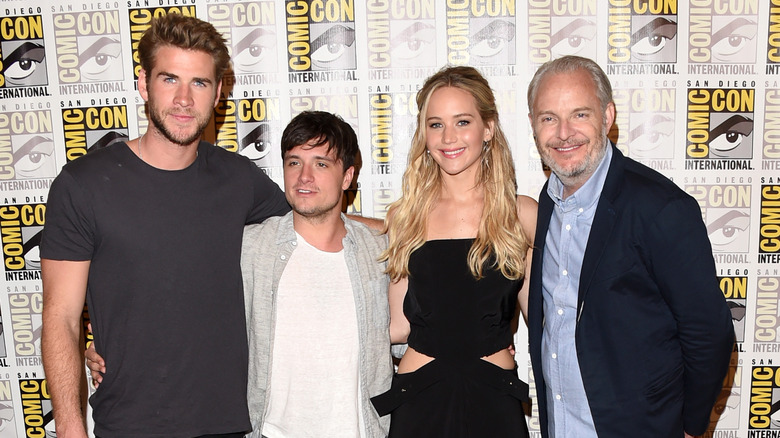 Jason Merritt/Getty Images
While speaking to Den of Geek in 2015 ahead of the premiere of "The Hunger Games: Mockingjay – Part 2," director Francis Lawrence revealed that the cast carried the weight of making sure the morale remained uplifted despite the heavy scenes they were tasked with shooting in the final film.
Lawrence said, "They're a great group of people and they all like to have fun and they all like to do their jobs, and they're all pros, and they all have fun together and love one another so for the most part it's actually not bleak at all."
The director then called out Jennifer Lawrence specifically for being a pro at keeping things breezy in between emotionally demanding scenes. Lawrence (the director) said, "Jen is like, on/off. No matter how intense and dramatic the moment is, there's no recovery time or building into it. She can be telling fart jokes and you call 'action!' and she's in and doing that scene with the cat. And you call 'cut!' and she's out of it and talking about lunch."