The Mandalorian's Katee Sackhoff Addresses Bo-Katan's Dark Clone Wars Past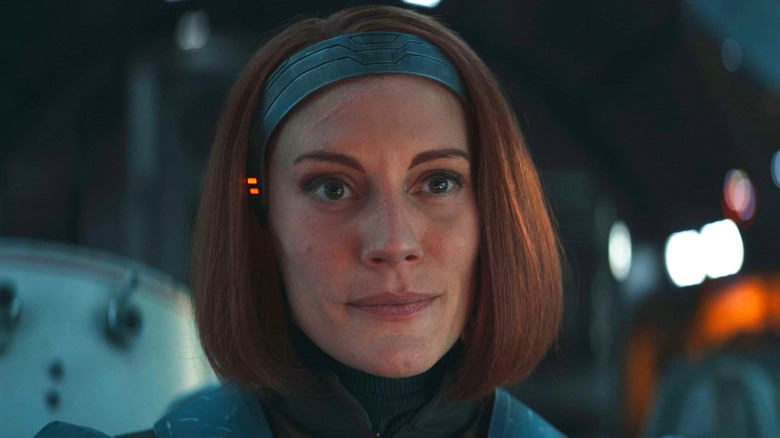 Disney+
Contains general spoilers for "The Mandalorian" and "Star Wars: The Clone Wars"
Bo-Katan Kryze (Katee Sackhoff) has become a subject of controversy among "Star Wars" fans. Her complicated relationship with Din Djarin (Pedro Pascal) has fans wondering if romance might be in the air; but they've also called out the hypocrisy inherent both within her actions on "The Mandalorian" and via her previous deeds in "Star Wars: The Clone Wars." 
Between what's been revealed on both programs, viewers have learned how she went from a princess to a part of the infamous Death Watch group to a major part of the Mandalorian resistance who is now seeking to retake her home planet. They also know that she initially strongly opposes the Children of the Watch, an order Din belongs to.
Those nooks and crannies in Bo-Katan's storyline have definitely left room for complexities and questions as her character has shifted over time. During a March 2023 appearance on the Lights, Camera, Barstool podcast, Sackhoff was questioned about Bo-Katan's past loyalties — and how her work with Death Watch might make her initial reaction toward Din's devotion to Children of the Watch come off as hypocritical. 
"That's an interpretation, absolutely," Sackhoff said. "What I can say is that I think that Bo has never done anything that she didn't think was in the best interest of her people." Sackhoff went on to explain that Bo has grown and changed over time and that her rash devotion to Death Watch caused her to pay the ultimate price when her sister, Satine Kryze, was killed during the invasion of Mandalore.
Katee Sackhoff points toward Bo-Katan's youth and how she's changed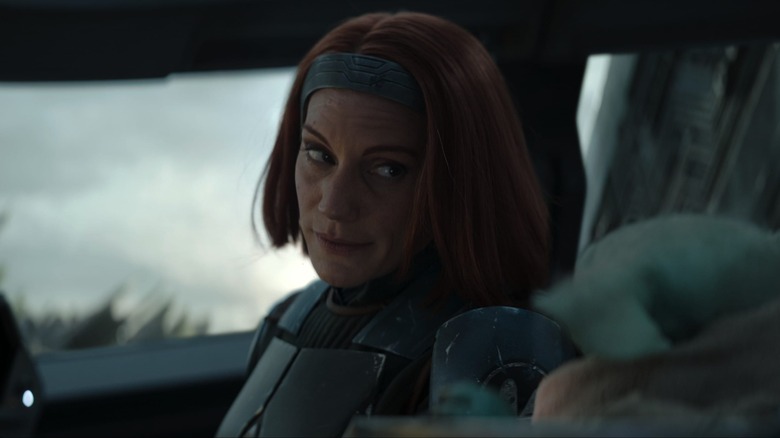 Disney+
Katee Sackhoff added that while the loss of Satine absolutely changed Bo-Katan's outlook on life and is formative to the sort of person she is in "The Mandalorian," another factor ought to be considered — her youth and inexperience at the time she chooses to join Death Watch. "I think we also have to acknowledge the fact that she was very young in 'Clone Wars.' I know that people think that she was in her thirties, she wasn't. She was a shuffle ball change out of teen years, you know." 
Sackhoff notes that Bo's actions during the Clone Wars are motivated by trust; a trust that is soon bitterly proven to be misplaced. It's her betrayed sense of faith and "once bitten, twice shy" reasoning that drives her reaction to Din Djarin's devotion to Children of the Watch. Having put her trust in organizations like Children of the Watch herself, she just plain doesn't want her friend to make the same mistake that she did. "It's sort of one of those things where the things you don't like about yourself you point out in other people," Sackhoff explained. "The Mandalorian" devotees will find out soon enough which of them is right and which of them is wrong.