Pixar Fans Will Get An Update On Up's Carl Fredricksen Very Soon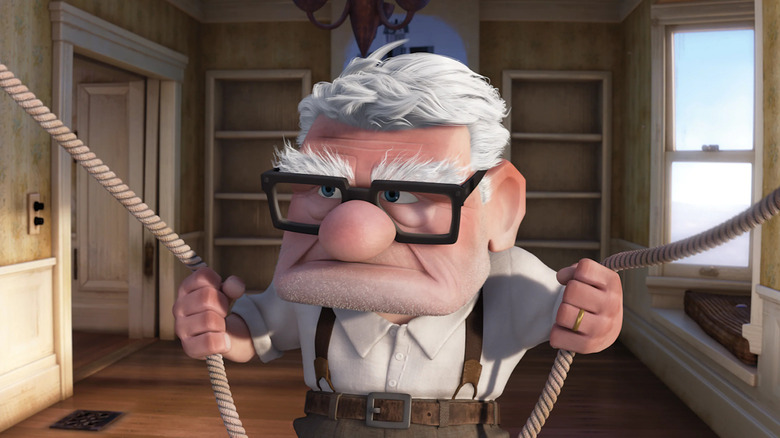 Disney/Pixar
Get a group of people to quickly name five great animated films, and there's an excellent chance that you'll be drowning in Pixar movies. With multiple successful movie series and individual titles like "WALL-E" and "Ratatouille" up its sleeve, the studio has a back catalog that can make many others pale in comparison. Pixar's always been in with groundbreaking animation tech, but the thing that's often taken the studio's fare above and beyond the competition is a bold combination of humor, action ... and surprisingly tragic undertones. What viewer wasn't moved to their very core by the incinerator scene in "Toy Story 3," or Bing Bong's (Richard Kind) final scene in "Inside Out?" 
Among the many classic characters the studio has created is Carl Fredricksen (Ed Asner and Jeremy Leary), whose tragic backstory, grumpy demeanor, and unlikely second lease in life make him the sort of character who stays with people. Because "Up" features a pretty conclusive and concise character arc for him, Pixar hasn't revisited Carl quite as prominently as it has some of its other protagonists ... but, as "Up" fans will no doubt be thrilled to find out, this is about to change. Per The Wrap, the theatrical release of Pixar's upcoming "Elemental" will also mark Carl's big-screen return. The character is set to star in one of the studio's signaturs pre-movie short films, and based on the fact that it'll be called "Carl's Date," Pixar fans will likely get a pretty big update on the "Up" protagonist's life. 
Carl's Date calls one of Pixar's best and most tragic love stories to mind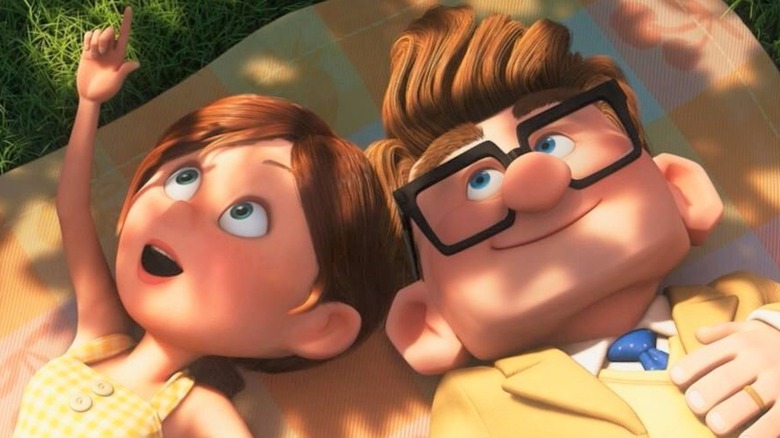 Disney/Pixar
The fact that "Carl's Date" will apparently focus on Mr. Fredricksen's love life is a pretty big hint that fans are in for an incredibly moving time. Arguably the most heartbreaking Pixar moment of all time is "Up's" fast-forward look at Carl's relationship with Ellie (Elie Docter), which has its sweet moments, but also contains repeated gut punches of loss and sorrow that are all the more impactful because they're so very mundane. Sure, Carl goes on to have an adventure of a lifetime, and gains a cool dog and a new family of sorts, but that sadness always lingers on the background, making him one of the more fully-realized and tragic characters to ever appear in a comedy-filled animated film. 
While Carl has been a part of the Disney+ series "Dug Days" that focuses on Dug the dog (voiced by Bob Peterson, the "Up" co-writer and co-director who helmed the series, as well as"Carl's Date"), the new short marks the character's no doubt difficult return to dating. Adding to the impact of the almost certainly emotional short film is the fact that Asner passed away shortly after recording his lines, which means that whatever happens in "Carl's Date" will almost certainly be the character's swan song. As such, fans may want to bring a handkerchief when "Elemental" premieres on  June 16, 2023.