Succession: Why Kieran Culkin Thinks Roman Should Take Logan's Business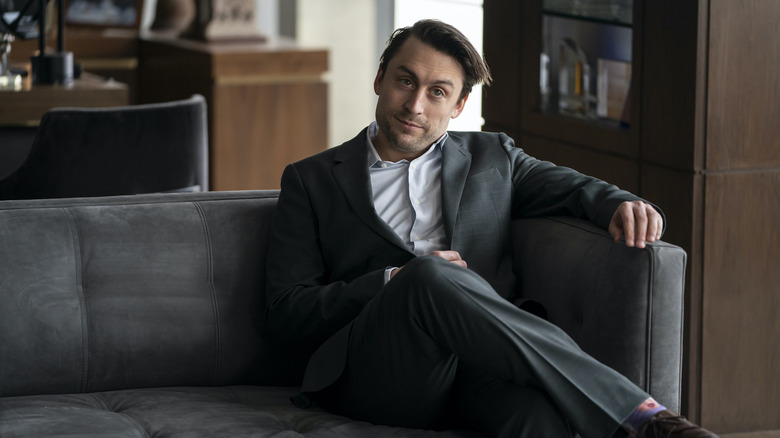 Macall B. Polay/HBO
In the Season 4 premiere of "Succession," Roman Roy (Kieran Culkin) is as productive as he's ever been. In the three months since the fiery Season 3 finale, Roman and his siblings have been jet-setting around in pursuit of investors and contributors for The Hundred, "an indispensable bespoke information hub." That word salad might be essentially meaningless, but Roman seems the most excited about the venture. 
Of the spoiled Roy children, Roman has always been the closest to what resembles business savvy when he's not busy blowing up rockets. That acumen is evident to Culkin, who thinks his character is the obvious choice to take over the family business. For Culkin, it's because the apple doesn't fall far from the tree. 
"I actually think he's sort of the most like his father, and Logan wants to pass it down to one of his kids," Culkin told Esquire. If the premiere is any indication, Roman might be the only Roy with any sense, unlike his siblings.
Of the Roy siblings, Roman is the most like Logan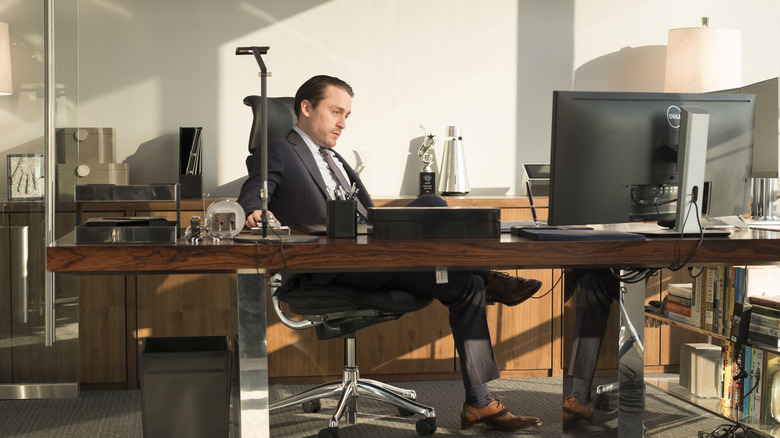 Peter Kramer/HBO
According to Kieran Culkin, most of the Roy siblings lack the "it" factor to walk in Logan's footsteps. 
"Connor doesn't understand the business," Culkin said. In fact, the eldest Roy is more interested in amassing Conheads than getting into business. The "Yummy Dummy Demi" and daddy's number one boy, meanwhile, are too invested in trying to transform Waystar Royco. 
"I think the problem with both Shiv and Kendall is that they are almost too smart for their own good," Culkin said. "They want to reinvent it ... they want to put their own spin on it." Conversely, Roman subscribes to the "if it ain't broke, don't fix it" mentality. 
"Just do what Dad does," Culkin said of Roman. "Yell at people, make them do stuff. If you fail, blame someone else and fire them." With this in mind, Culkin zeroed in on Roman's whole deal on day one. 
"I made one choice at the start of the pilot," Culkin said. "Ok, this guy feels like he never has to suffer any consequences." It's the quality that Roman perhaps shares the most with Logan, who fires allies and estranges family members with abandon. 
That ruthlessness could serve the youngest Roy well. That said, it remains to be seen who will walk away with all the chips. Plus, The Disgusting Brothers can never be counted out.