Yellowjackets Fans Tell Looper Who Their Favorite Character Is - Exclusive Survey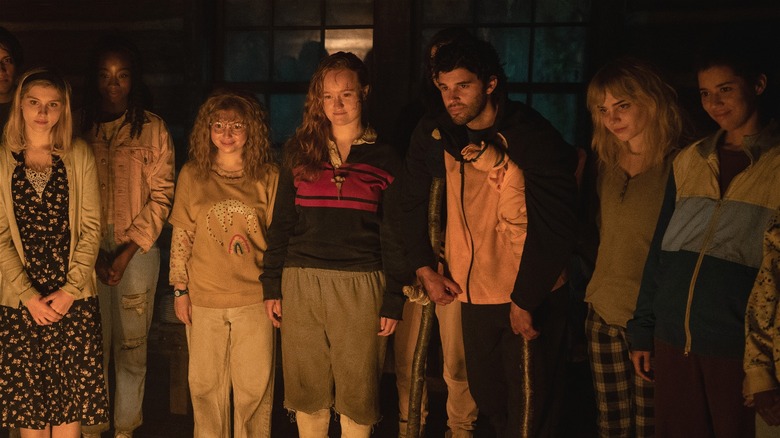 Kailey Schwerman/Showtime
Traumatic events often bring out personality traits and behaviors that were previously obfuscated or deeply hidden within one's subconscious. However, when confronted with hard truths and deadly situations, individuals may find themselves rising to meet the challenge or wilting under the intense pressure. Showtime's "Yellowjackets"  television show focuses on a group of high school student airplane crash survivors from New Jersey during both the immediate aftermath of the crash and several years later in their adult lives.
These time-jumping and concurrently playing events allow audience members to see two iterations of the same character — and some characters are completely different, while others have remained somewhat static in their personalities. Considering the varied cast of characters that make up "Yellowjackets," we here at Looper decided to query fans who their favorite character is. Our options were Shauna Sadecki (Melanie Lynskey and Sophie Nélisse), Misty Quigley (Christina Ricci and Sammi Hanratty), Natalie Scatorccio (Juliette Lewis and Sophie Thatcher), Taissa Turner (Tawny Cypress and Jasmin Savoy Brown), and Lottie Matthews (Simone Kessell and Courtney Eaton).
After posting our question on YouTube and receiving well over 2,000 responses, one character earned a staggering 50% of the vote alone, and it should come as no surprise — fans of "Yellowjackets" overwhelmingly favor Misty.
Ricci says playing the older version of Misty can be tricky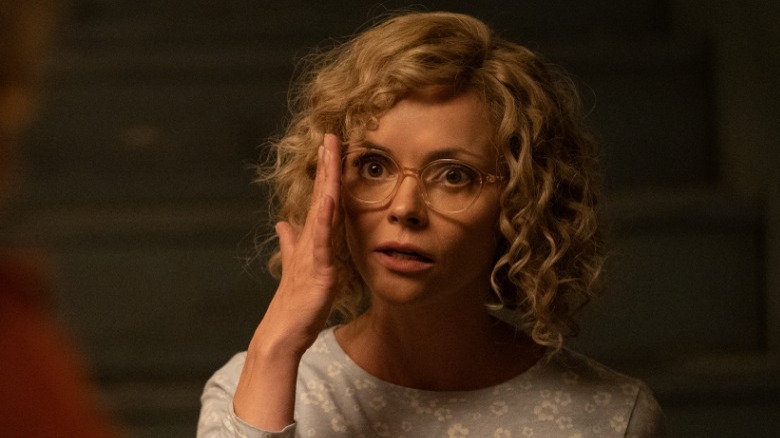 Kimberley French/Showtime
Respondents of our exclusive survey definitely fancied Misty over all others, with the next closest winner being Nat at 18%, Shauna at 12%, Taissa at 11%, and Lottie at 9%. In other words, it seems like fans like the former equipment manager turned manipulator, which perhaps highlights that viewers of "Yellowjackets" enjoy a character that quickly adapts and changes. As the history of events following the airplane crash is slowly revealed in the series, the reasons for Misty's shift in personality become more and more apparent. (It could also be that the internet just loves Christina Ricci.)
In an interview with Collider, Ricci spoke about what it is like to play one-half of a character with a younger counterpart, and how she is reluctant to fill in any gaps between the younger and older version of Misty. Ricci explained, "That is difficult and tricky. I almost don't even want to fill it in because, if I'm wrong — that's the thing that's a little scary about TV is coming up with any concrete sort of ideas or conclusions that have not yet been written in the scripts because you might make a choice based on those things and then later something happens and you're like, 'Oh god. What I did made no sense.' It's new for me."
Still, it seems as if Ricci, and her younger partner Sammi Hanratty, are definitely impressing fans of "Yellowjackets" since Misty is by far the most popular character.