Every Upcoming MCU Project Jonathan Majors Is Confirmed For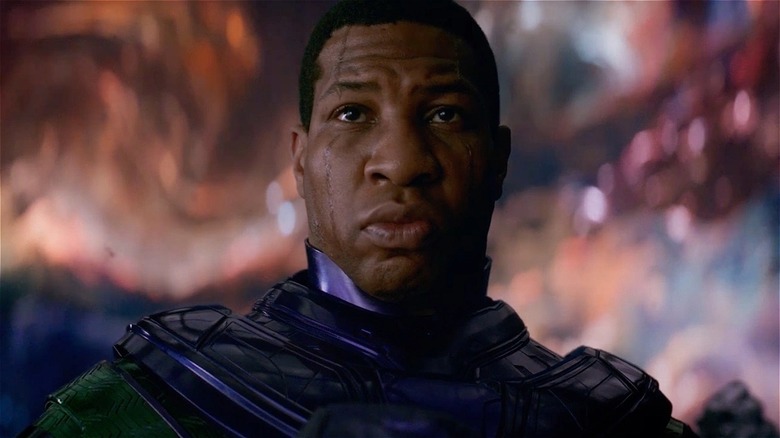 Marvel Studios/Disney
The Marvel Cinematic Universe might be in trouble. On March 25, 2023, Jonathan Majors was arrested on charges of strangulation, assault, and harassment. As reported by The Associated Press, Majors went into and out of police custody without any incident, and the alleged victim has received medical care. A representative for Majors stated, "He has done nothing wrong. We look forward to clearing his name and clearing this up." What's more, Priya Chaudry — Major's defense lawyer — spoke to Variety on March 26, 2023, saying that definitive evidence exists which proves her client's innocence. She said, "Jonathan Majors is completely innocent and is provably the victim of an altercation with a woman he knows."
Until such a time as the evidence is officially presented and a verdict is handed down, Majors' career is in limbo, and that means that the MCU could theoretically suffer a significant narrative shift. As it stands, Marvel's upcoming slate of films centers around Majors' character, Kang the Conqueror. He first appeared as a version of this character in the Disney+ original series "Loki" and, more recently, appeared as the antagonist in "Ant-Man and the Wasp: Quantumania." While it's possible that Majors is scheduled to appear in almost every Marvel project coming up — such is the nature of a character with infinite variants — his role is currently confirmed for, at minimum, the following projects: Season 2 of "Loki," "Avengers: The Kang Dynasty," and "Avengers: Secret Wars."
Loki Season 2 is probably written in stone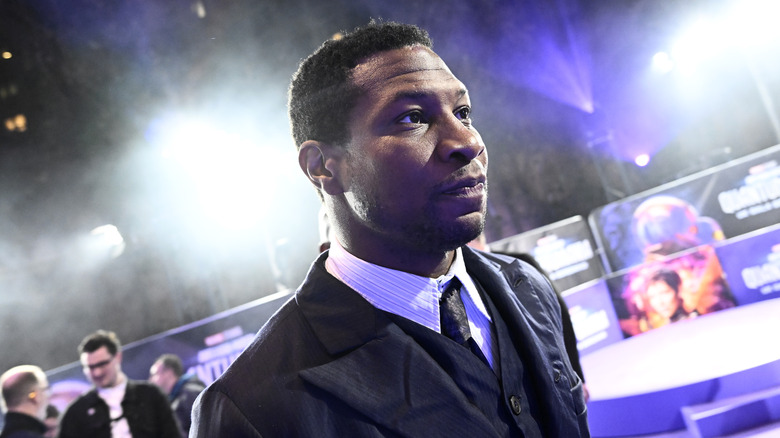 Gareth Cattermole/Getty Images
The second and final post-credits sequence for "Quantumania" offers a clue as to the role Jonathon Majors will have in the next season of "Loki." Note that we're using a more definitive tense with this project because "Loki" Season 2 seems to be in post-production, with principal photography having reportedly wrapped back in October, 2022. Owen Wilson, who portrays Mobius for the Disney+ original series, more or less confirmed this in an interview with ET, where he said that he expected the show to release around the end of summer, later this year.  He offered some wiggle room, though, adding that it might release as late as September.
With that in mind, the "Quantumania" post-credit sequence shows Majors as Victor Timely, an inventor who traveled back in time to use his futuristic technology to control the past. Even if that sequence is the only segment of "Loki" in which Timely is present (which seems unlikely), Majors' presence will be felt in every corner of the upcoming season. The story centers around a changed Time Variance Authority where a more visible Kang is now directly in charge. Even if Majors were to be found guilty, to excise him from "Loki" would be nearly impossible.
Future MCU movie appearances are scheduled to include the Avengers films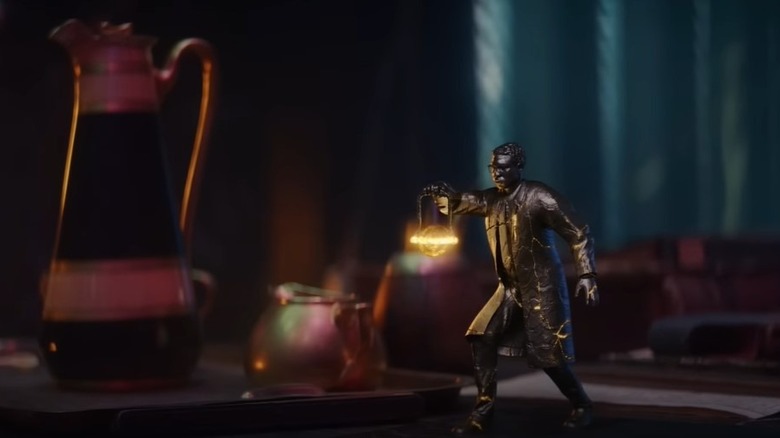 Marvel/Disney+
But Jonathan Majors' other Marvel projects have yet to be filmed — "Avengers: The Kang Dynasty" (2025) and "Avengers: Secret Wars" (2026) are still in pre-production (there's also the possibility that he could feature some role in "Fantastic Four," though that is just guesswork based on the relationship between him and Reed Richards in the comics). 
The first of the two Avengers team-up films would likely see the superheroes come into direct conflict with the Council of Kangs, a conglomerate of variants which the other "Quantumania" post-credit sequence features. In no uncertain terms, "The Kang Dynasty" would be a film wholly about Kang. Should Majors be found guilty, Kang would either need to be recast or the film's plot be scrapped entirely. Now, recasting Majors would prove narratively difficult, as the MCU already indicated that most of Kang's variants look exactly like him. That said, it would be easier than starting Phase 5 and Phase 6 from scratch. 
Conversely, "Secret Wars" will likely draw from a number of MCU stories. The name references a Marvel comic that, in its original form, does not prominently feature Kang. In fact, that story sees Kang easily conquered by Doctor Doom, a villain who has yet to appear in the MCU. 
All that said, Majors' team seems confident that recent events will be seen in his favor, and that the MCU will be permitted to move forward with Majors at the helm.