Joker 2: Set Photos Reveal Lady Gaga In Harley Quinn Costume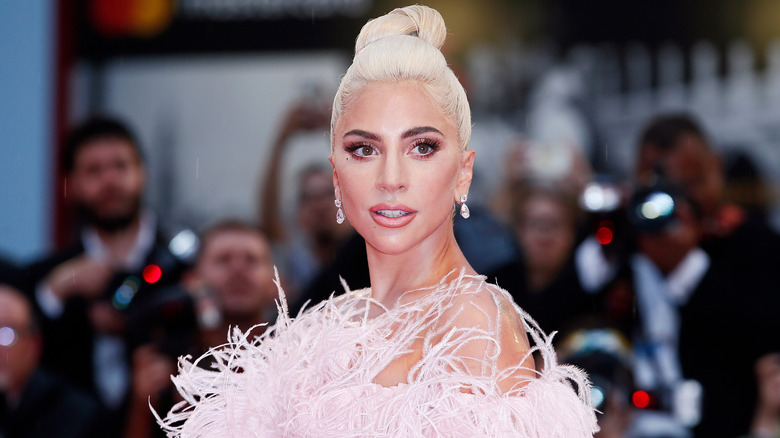 Andrea Raffin/Shutterstock
New photos from the set of Todd Phillips' highly-anticipated "Joker: Folie à Deux" show off Lady Gaga's Harley Quinn costume.
The internet had a collective meltdown when it was announced that pop icon Lady Gaga, fresh off her cinematic appearances in "A Star is Born" and "House of Gucci" would be joining the "Joker" sequel as Harley Quinn. The first "Joker" proved to be an overwhelming success for DC, raking in over $1 billion at the box office despite an R rating. It went on to win several Oscars, including a golden trophy for lead star Joaquin Phoenix. While it seemed doubtful that Phillips and Phoenix would return for a sequel, production on the film kicked off in early December 2022. 
Plot details on the sequel are slim, though it has been confirmed that the film is a musical, which is probably why Phillips roped Gaga in. Filming is currently underway in New York City and Newark, New Jersey, where Gaga was spotted fully decked out in her Quinn garbs. This is the first look at Gaga's character since the actress shared a close-up of her and Arthur Fleck (in full Joker make-up) on Valentine's Day 2023.
Lady Gaga's Harley Quinn costume will leave Joker fans excited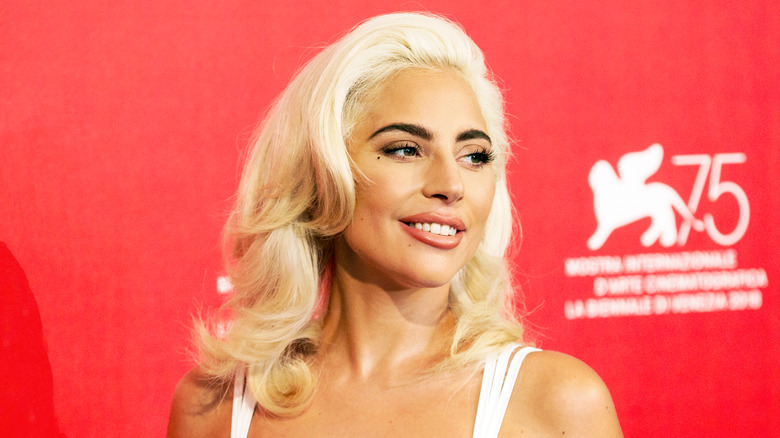 Andrea Raffin/Shutterstock
A number of set photos of Lady Gaga in her Harley Quinn costume were snapped, courtesy of Polygon. The star's suit is pretty much what audiences would expect from a Quinn costume, right down to the bright red blazer and diamond patterned shirt. Quinn even has her make-up done, sporting diamonds around her eyes.
Quinn can be seen escorted by police officers in the photos. Like Joker, Quinn seems to be quite popular, as one snap shows a crowd of fans forming around her. One bystander even has a sign that partially reads "Marry Me." Two supporters can also be seen waving pink and orange flags. Are the flags attributed to Quinn? An assumption can be made that the character is being arrested or taken to someplace safe.
The multi-hyphenate was recently nominated for Best Song at the Oscars for her "Top Gun: Maverick" track "Hold My Hand." Only time will tell how many Oscars Gaga will rack up for her performance as the Joker's better half. 
"Joker: Folie à Deux" hits cinemas on October 4 2024.