The Mandalorian: Ahmed Best Was Hesitant To Join The Series (& For Good Reason)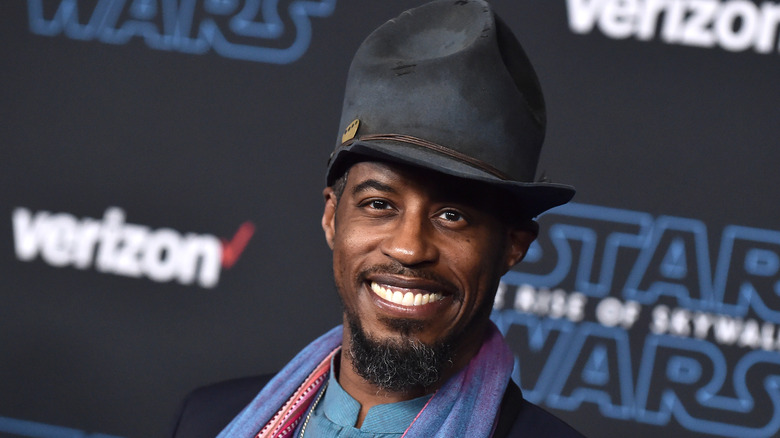 DFree/Shutterstock
Viewers of "The Mandalorian" now know that the mysterious Jedi who rescued Grogu from the imperial Jedi purge is none other than Kelleran Beq, a previously unknown character who is most notable for the actor who plays him: Ahmed Best. Best is famous, or perhaps infamous, for his vocal performance as another, better-known character within the "Star Wars" universe. He voiced the prequel trilogy's comic relief character Jar Jar Binks, a role that caused him considerable emotional anguish over the years, so it makes sense that he would be reluctant to make any kind of return to the "Star Wars" saga, even as another character.
But fans are praising Ahmed Best's metatextual "redemption arc" on "The Mandalorian," and Best recently gave an interview to StarWars.com about the process of bringing him back into the Jedi fold. Best shared that when "Mandalorian" executive producers Jon Favreau, Dave Filoni, and Rick Famuyiwa approached him about appearing on the show (albeit in a role totally separate from Jar Jar), he was reluctant to sign on. "Honestly, I had to think about it. I've been in the 'Star Wars' world for such a long time and my story is such a rollercoaster ride of emotions. So coming back to 'Star Wars' wasn't an easy decision for me," Best said.
Best took a while to consider his return despite his deep passion for Star Wars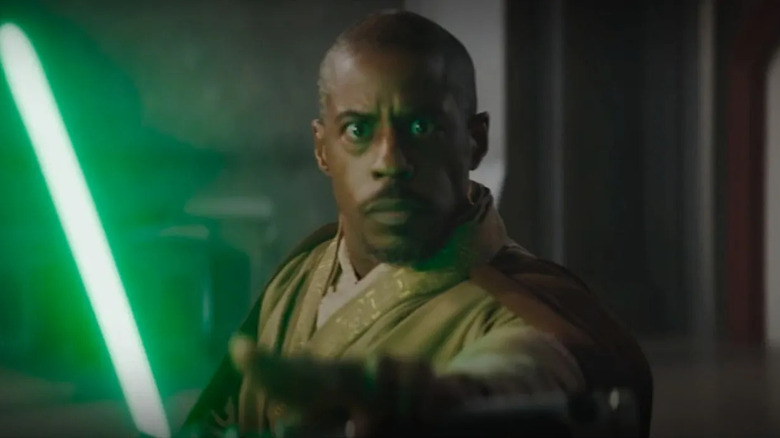 Disney/Lucasfilm
Ahmed Best is riding high on his return to "Star Wars" following the events of "The Mandalorian" in "Chapter 20: The Foundling," but he went on to explain how the decision to go back to a galaxy far, far away didn't come easily. "It wasn't something I could have immediately said yes to. I did have to marinate over it for a bit," the actor recalled. 
And somewhat counterintuitively, he said that it was his passion for "Star Wars" itself that caused him the most hesitance: "I don't think people really understand how much I care about 'Star Wars.' Like, I really care. I really, really care about the storytelling, about the mythology, about the fans. I really want 'Star Wars' to deliver, and if I become an obstacle to that, then I shouldn't be in it. I don't want to be bigger than the story. I don't want to be bigger than the mythology. I want to contribute, I want to add to it. So it took me a minute."
Best credited the show's creators with successfully convincing him that coming back to "Star Wars" (while leaving Jar Jar Binks in the rear viewscreen for now) was the right decision. And that decision is now to the benefit of "Star Wars" fans — at least, the ones who are watching "The Mandalorian."