Hello, You Season 5 - Joe Goldberg Gets A Fifth And Final Season At Netflix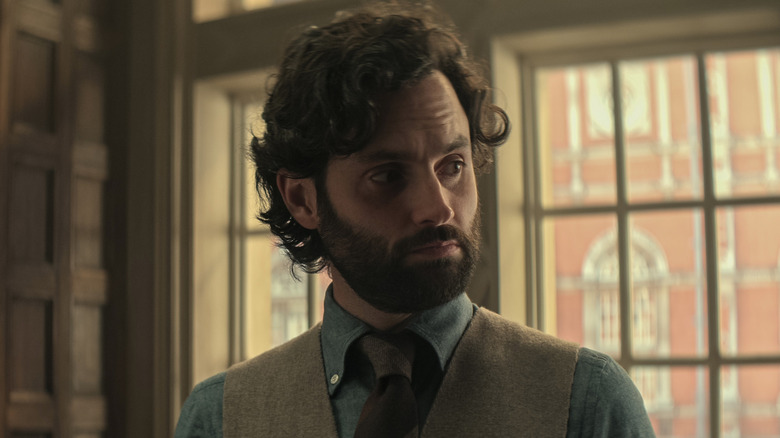 Netflix
It's official: Penn Badgley's Joe Goldberg will return for one last round of murders.
In an utterly unsurprising move considering the series' enormous popularity, Netflix has renewed the serial-killer series; what might surprise some fans is that the show's final season will be its last. In a statement (reported by Variety, among other outlets), showrunner Sera Gamble addressed the upcoming end of the series — and the fact that she's stepping aside as showrunner, with longtime executive producers Michael Foley and Justin W. Lo taking her place.
After thanking collaborators Greg Berlanti and Caroline Kepnes (the latter of whom penned the book series "You" is based on), Gamble continued, "Making the show alongside our writers, producers, directors, cast and crew has been an honor and ridiculously fun. And I feel lucky to have worked with an artist as gifted and thoughtful as Penn [Badgley]. I'm proud of what we've all accomplished and feel privileged to pass the torch. I'm excited to watch and support the 'You' team as they bring Joe Goldberg's journey to its delightfully twisted conclusion." 
Netflix also teased the final season, asking the question undoubtedly on every fan's mind: "Will Joe Goldberg finally get his judgment day?"
What happens to Joe in Season 4 of You?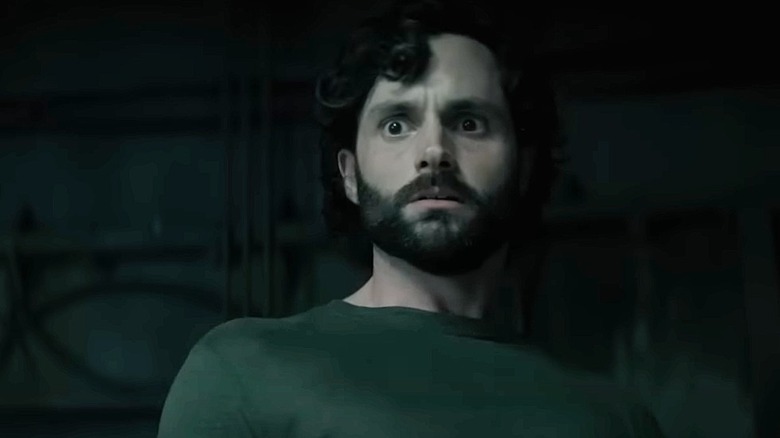 Netflix
The fourth season of "You" was released in two parts in early 2023, bringing Badgley's Joe to London as Professor Jonathan Moore. Though he's promised to leave behind his murdery ways, Joe ends up at the center of a whodunit... only for it to turn out that he actually, well, done it. Though Joe thinks that Rhys Montrose (Ed Speelers), mayoral candidate and best-selling author, is behind a series of murders of exorbitantly wealthy Londoners, Joe is actually hallucinating Rhys, who represents the darkest part of his soul. (Also, he killed the real Rhys for good measure.)
The season comes to a close with Joe back in New York and, thanks to his girlfriend and new willing accomplice Kate (Charlotte Ritchie), more powerful than ever. With access to the world's most exclusive spaces thanks to his newfound wealth, Joe is more dangerous than ever; clearly, Season 5 will have to explore this, and perhaps he really will face actual consequences this time around and not redeem himself somehow.
The first four seasons of "You" are streaming on Netflix now.