Tommy Chong Credits That '70s Show Writers To Bringing Leo To Life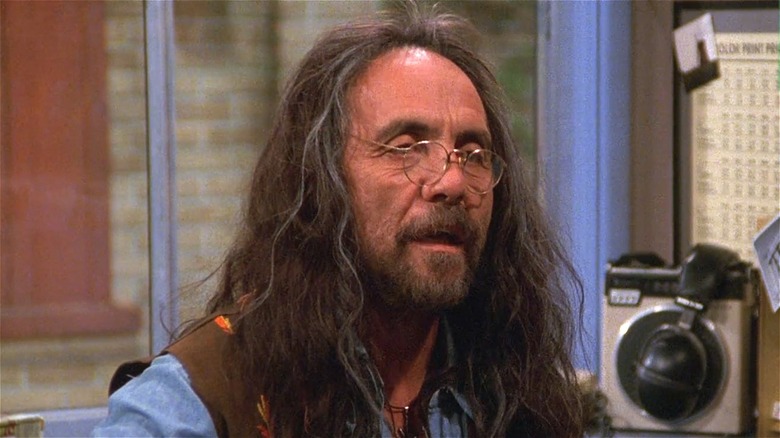 Fox
Although "That '70s Show" and its spin-off of "That '90s Show" have a delightful and robust cast of hilarious characters, there are few as distinct as Leo Chingwake (Tommy Chong). As the local hippie of Point Place, Wisconsin, Leo embodies many aspects of the subculture, such as a constant upbeat attitude augmented by a somewhat forgetful nature. Of course the character of Leo isn't too much of a stretch for the legendary Chong, who become popular in the actual 1970s for his comedy and familiarity with marijuana.
However, Leo isn't quite as over-the-top as some of Chong's characters, and Chong believes that the writers for "That '70s Show" and "That '90s Show" are wholly responsible for making Leo such an interesting figure. Speaking with Movie Web, Chong explained how pleased he was to be playing Leo again for "That '90s Show," and he added, "It was just a breath of fresh air for me [returning as Leo]. I really love that character. Mostly because it's the character I created in 'Up in Smoke' — it's just a continuation of that guy. I loved his mindset. But really, it's the writers. You have to give all the credit to the writers of the show."
As someone who has previous writing credits, Chong truly respects scribes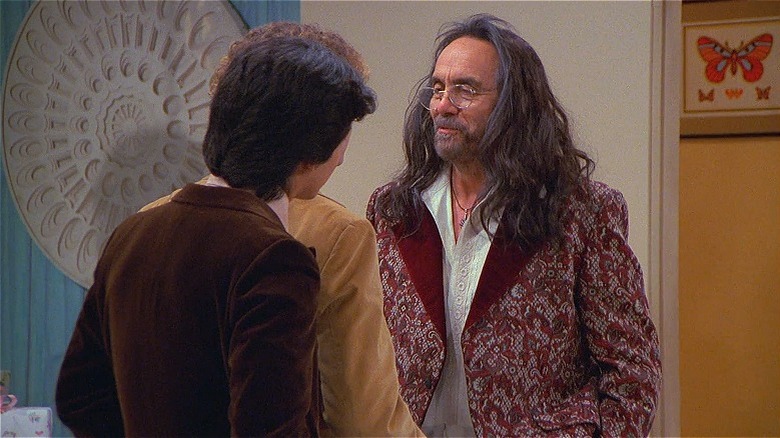 Fox
Tommy Chong continued, "I've made a few attempts to write, you know, like, we did in 'Up in Smoke.' And no, it doesn't work that way. When you get on real television, you need writers. And the same writer is back in 'That '90s Show.' I have so much respect for writers." Considering that Chong has released several albums and movies alongside Cheech Marin, these are definitely strong words of high praise from somebody who has been in the entertainment industry for quite some time.
Originally working at the local photograph developer, Leo quickly makes friends with the gang from "That '70s Show," and the well-meaning hippie provides plenty of zingers and jokes that often poke fun at stoner culture and behavior. Appearing in 65 episodes of the progenitor show, Leo has had quite an impact on several generations, which is highlighted by his continued presence in "That '90s Show." Still, it is fascinating to hear such comments from Chong, and it sounds like the actor is completely happy with how the writers helped make Leo such a beloved character.